Surface Design Show 2023
With 160 exhibitors and approaching 5000 visitors, Surface Design Show is a unique gathering of the architecture and design sectors and is known as the best in surface material innovation.
Surface Design Show 2022 was labelled as 'the best one yet' by many. Around 4,800 visitors attended, meeting and specifying products and materials from our exhibiting companies. The 2023 show will highlight new, innovative and sustainable materials focusing on interior and exterior surfaces for architects and designers to explore. Our content programme will discuss the current industry trends and issues hosted by leading architects and designers from the UK and abroad. Highlights of the show include our Main Stage, Opening Night Debate, Surface Design Awards, Light School, Stone Gallery, New Talent and Surface Spotlight live along with so much more.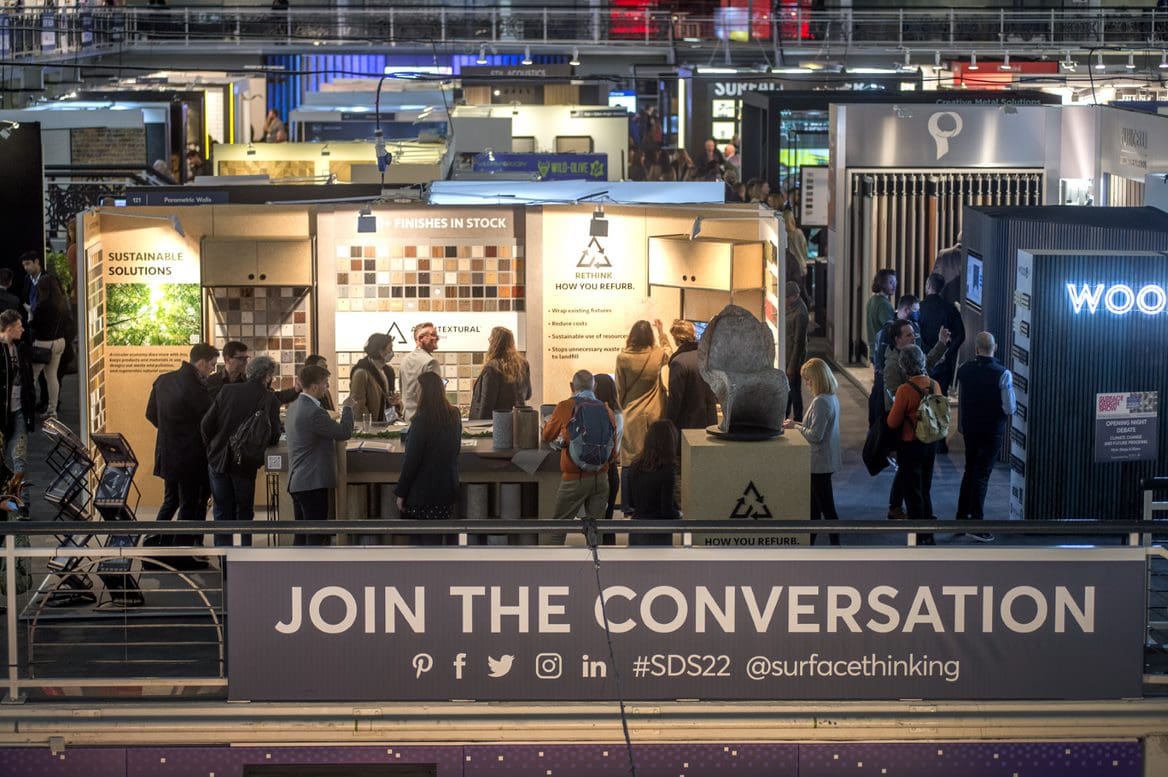 7th February 2023 (6:00 pm to 9:00 pm)
8th February 2023 (11:00 am to 8:00 pm)
9th February 2023 (11:00 am to 5:00 pm)

Add to Calendar
Trade
Buy Tickets
Buy Tickets