Back in 2008 the Business Design Centre formed it's very first green group. It was at this stage that they began the journey of implementing environmentally friendly policies and changes to make the building a more sustainable place to run events and operate office space. Find out about how catering has followed this lead...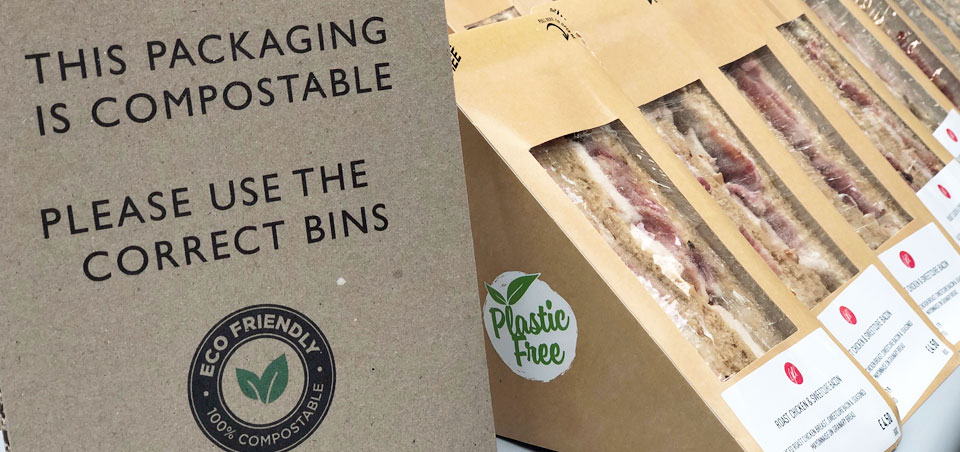 Back in 2008 the Business Design Centre formed it's very first green group. It was at this stage that they began the journey of implementing environmentally friendly policies and changes to make the building a more sustainable place to run events and operate office space. Shortly after this, the BDC partnered with the carbon neutral company measuring its carbon footprint, finding ways to reduce this, and ultimately becoming a carbon neutral venue. The first of its kind in the UK.
Over the last decade the BDC has made great strides in order to further reduce its carbon footprint and its impact on the environment. This includes contributing nothing to landfill, switching to renewable energy, and partnering with suppliers that share the same vision of sustainable environmentally friendly policies. Some of these practices have included a plug and play electrical system saving hundreds of miles of electrical cable every single year, switching to products that are more eco-friendly and removing single use plastics. Ultimately though, one of the largest contributors of event waste comes from catering. Working closely with our in-house catering team at The Good Eating Company, we've made and implemented some incredible changes over the recent years moving towards a fully compostable event catering solution.
In 2019, we began working on ways to provide a takeaway service at large-scale events whereby all the products and packaging that were handed out could be disposed of in our food waste stream, alongside any left over food. We started off by visiting a local waste disposal centre managed by Islington Council. We discovered if we could dispose of the correct products alongside any food waste, it would be collected by them and would be sent for composting, following which it would be brought back to the local community in order for them to use the compost on their gardens and allotments at a cost price. This meant there would be no need to separate recyclable products from any food waste, which is almost and impossible task on large-scale events and we could solely provide food waste bins at catering points for the disposal of the packaging. The real work began by finding packaging that could be easily composted and not just packaging that was biodegradable; something that is often confused so it's important to understand the difference…
Biodegradable vs. Compostable
There is a difference between what is biodegradable and what is compostable. Essentially everything that is compostable is biodegradable but not everything that is biodegradable is compostable. 
Paper Round explains, "For food packaging to be considered compostable it must be certified to the U.K.'s BS EN 13432 standard. Then to be composted, it must be sent to an appropriate treatment facility for processing.  The treatment type that needs to be used to meet the BS standard is called "In-vessel composting". This is an industrial grade process and allows the packaging to be transformed into compost during a 7-week cycle. Crucially it ensures that it reaches the correct temperature to treat any food residues safely. The compost can then be used for agriculture and landscaping to nourish and improve soil structure."
On the other hand,  "The term biodegradable is often misused and applied to a broad range of different materials. Without a specified environment and time frame, the term is extremely vague. This is because a biodegradable product may breakdown in some environments and not (in any reasonable timeframe) in others." 
Our Solution 

We are really lucky to have dedicated supporter working with our catering partner, Liam Keating. Liam alongside his team sourced products such as Vegware and Envirosip. This packaging, although slightly more expensive, is made from plant-based products which can be easily disposed of alongside food waste and is fully compostable and handled by our local provider alongside any residue or waste food. This included everything, from salad boxes and cups to knives, forks and spoons.
We worked closely with the organising team of Pay Expo in 2019, who shared our vision and were proud to carry out the first compostable food service. Unfortunately shortly after this, 2020 happened, events ceased for the foreseeable and things were on pause. Happily 18 months later, events are returning and now is the time to pick up where we left off. We are recommitting our promise to support events in finding sustainable alternatives, make better choices that work at the venue and work together with suppliers and partners as we build back out of the pandemic year. 
Next Steps
It's clear that there is a focus on getting back to business first but it is an ideal opportunity to build back that business better than before. We are already picking up where we left off pre-pandemic when it comes to our environmental practices, and have some exciting developments in the pipeline, but it's vital that we all work together on this. 
If you have an event coming up then we advise you begin speaking to us as soon as possible to ensure that you can bring in what you are expecting and that you allow for us to plan with our teams exactly how we can cater to your needs, in an environmentally friendly, sustainable way. This also allows us to give you options when it comes to offering solutions. Get in touch with a member of the BDC team today to discuss your next live event experience with us.