SicilyFEST London 2022
On April 7/8/9/10 2022, after a two-year-hiatus PopUpMarketSicily, in collaboration with P&A events, returns to London for the sixth edition of its well-known Sicilian-themed event: SicilyFEST.
What's new? SicilyFEST 2022 is going to celebrate Sicily and its deliciously good products in a new, amazing London venue, the Business Design Centre and will run for four days, from Thursday 7th of April to Sunday 10h: four days to enjoy the tantalising array of stalls which will mainly focus on Sicilian food produce, wine and drinks.
SicilyFEST will give Londoners a taste of what it feels like to walk down a Sicilian street market. A food&wine extravaganza showcasing all of the deliciousness the sun-drenched island in the heart of the Mediterranean has to offer.
Visitors will – literally – have a taste of Sicily thanks to a wide selection of cannoli, arancini, panelle, gourmet panini, pasta, marmalades, jams, sweet and savoury preserves, desserts, cakes, gelato, liqueurs and Sicilian wine. Every mouthful will give visitors a sense of Sicily's intoxicating vitality.
This year visitors will also be able to treat themselves to "SicilyFEST – The Wine Experience", an exclusive event within the bigger and extravagant event that SicilyFEST already is: a taste journey through some of the best Sicilian wineries carefully selected for the London public. Wines will be paired with appetisers specially created by 4 renowned Sicilian chefs: Pietro D'Agostino, Bianca Celano, Enzo Oliveri and Carmelo Carnevale.
For families with children there will be a kids corner with fun and activities run by UK charity Children Do Matter.
SicilyFEST has always brought to London the best of Sicilian music and culture; this time it is widening the scope "hugging" the whole southern part of Italy, from Naples to Sicily, and celebrating our common Mediterranean roots and vibes.That's why in addition to live performances by Roy Paci and Mario Venuti, as special guest in our live performance corner, there will be a Napoli Segreta dj set and a Taranta exhibition with Li strittuli.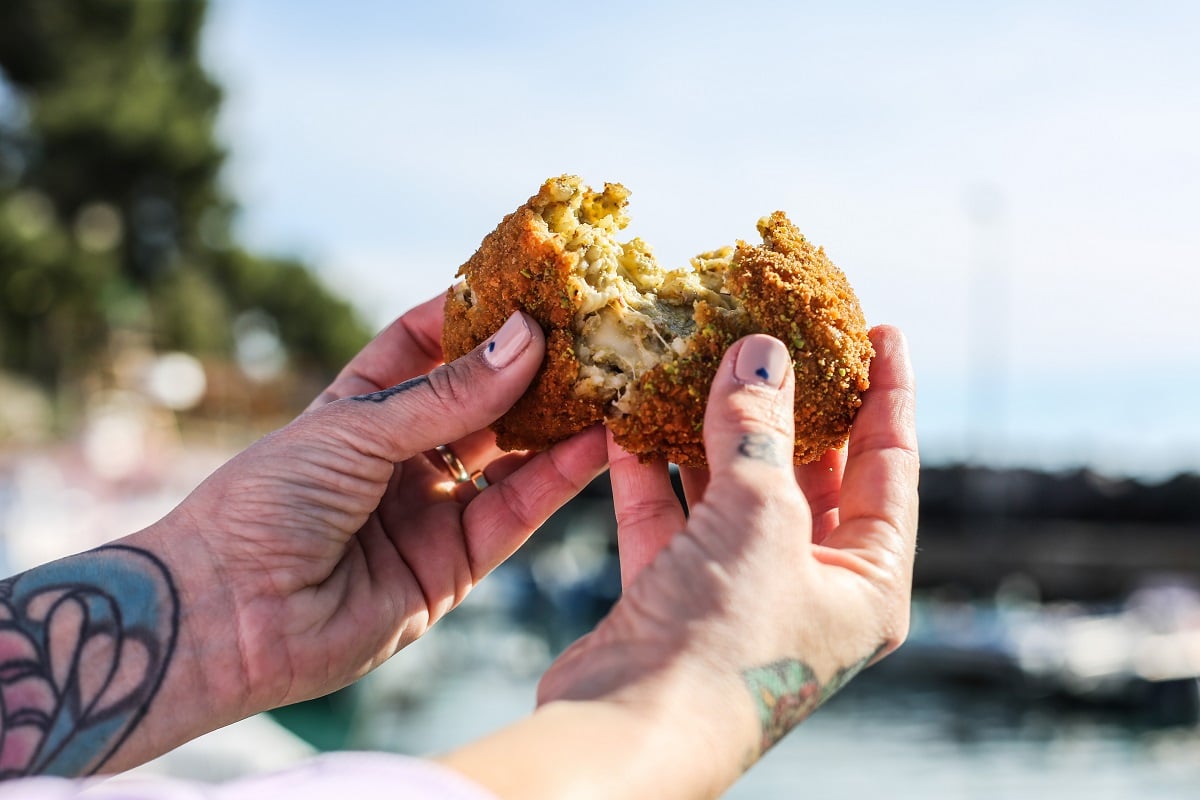 7th April 2022 (5:30 pm to 10:00 pm)
8th April 2022 (11:00 am to 10:00 pm)
9th April 2022 (11:00 am to 8:00 pm)
10th April 2022 (10:00 am to 5:00 pm)

Add to Calendar
Public
One day General Admission £2.50 booked in advance - £3 on the door 4-Day Admission £7.50 in advance - £9 on the door Wine Experience £25 in advance - £30 on the door
Buy Tickets