Surface Design Show
Surface Design Show is back…with an event that, we promise you, will truly make up for lost time. We are Bringing Everyone Back Together to enjoy the very […]
Surface Design Show is back…with an event that, we promise you, will truly make up for lost time.
We are Bringing Everyone Back Together to enjoy the very best that only Surface Design Show can offer.
More than 150 exhibiting companies and organisations displaying the widest range of surface materials and designs, not just from the UK, but from around the world
A strong focus on sustainability as we look to influence this crucial debate. Our theme, a 'Sense of Place', will highlight the planet's wellbeing as being at the heart of all decision making.
Presentations from more than 30 speakers across the architecture and design industry
A dedicated section and presentations for architectural lighting
A hugely enhanced natural stone section with national pavilions from both Great Britain and Italy
Some 33 'New Talents'; up-and-coming designers bringing innovation and creativity
Surface Spotlight Live… an area of innovative and tactile materials for visitors to touch and compare with daily 'Show and Tell' presentations
The Surface Design Awards display and presentation featuring 48 Finalists from 9 different countries
So put 8-10 February 2022 firmly in your diary as a 'not to be missed' event and you will be given a very warm welcome.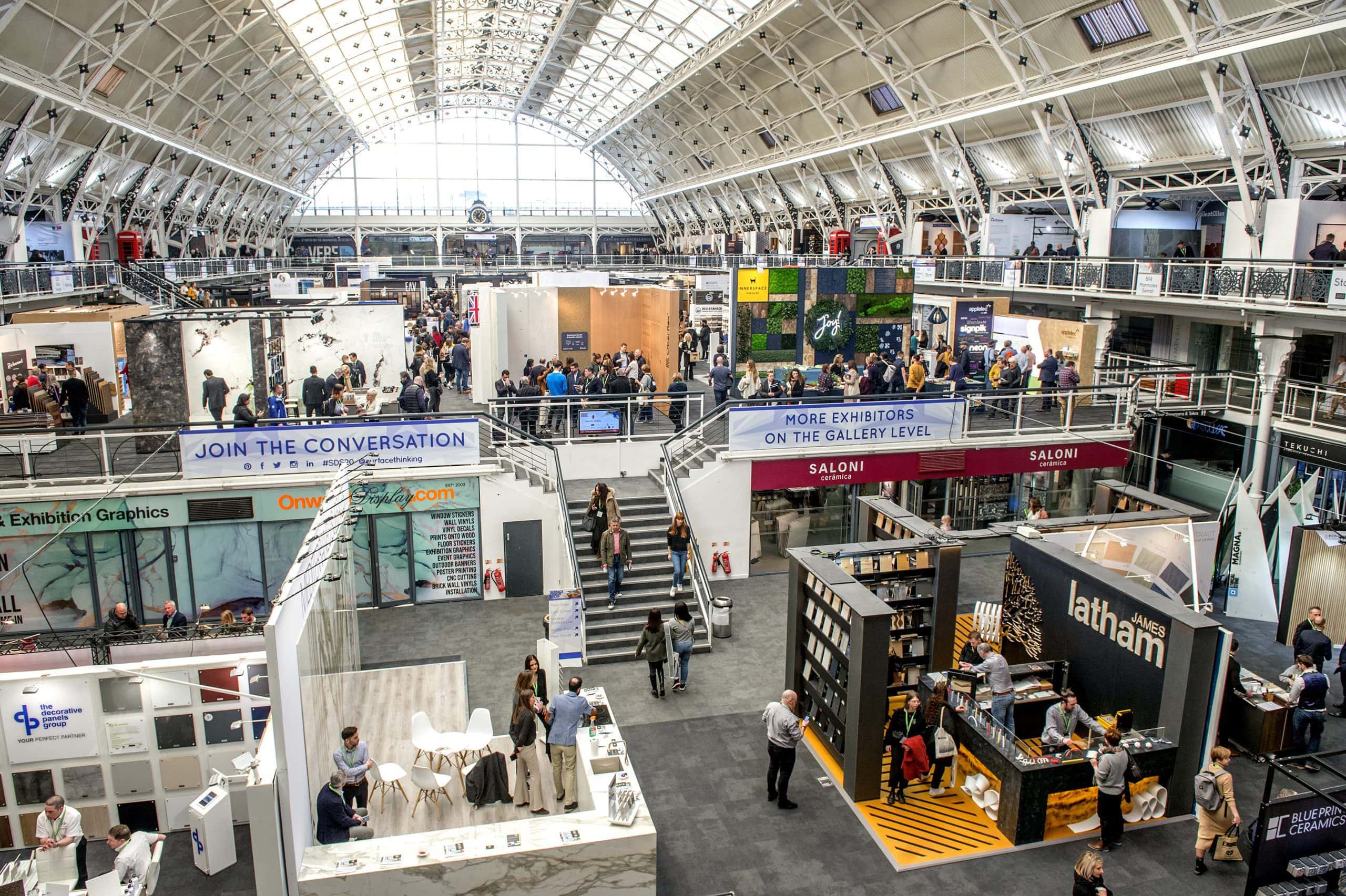 8th February 2022 (6:00 pm to 9:00 pm)
9th February 2022 (11:00 am to 8:00 pm)
10th February 2022 (11:00 am to 5:00 pm)

Add to Calendar
Trade
Register online