Sustainable Foods London
Sustainable Foods London is the UK's first dedicated sustainable F&D conference and exhibition for buyers and investors.
The event features a highly-focused conference with leading speakers from across the industry, and an exhibition showcasing the next generation of sustainable F&D brands, products and services. The event is sponsored by Vertical Future.
Agenda highlights:
• Sustainable Purchasing – what do buyers want from a sustainable brand?
• How to Develop a Successful Food Brand?
• Funding the Future of Food
• Building a Sustainable Supermarket
• Sustainable Shopping – What are the latest consumer trends around purchasing
• Sustainable Restaurants
• New Developments in Vertical Farming
• Sustainable Nutrition
• Cultured Meat: What's Next?
Exhibitor highlights:
Hotel Chocolat, Street Food Box, Ento, Divaks, Zebra, Still Wild, My Emissions
AAK, The Welsh Sausery, Pembrokeshire Lamb ltd, Edwards, Llanllyr Source
Celtic Coast Fisg Company, Bluestone brewing, Potter Clarkson, The Root Co
Simsante, Nutr, rePurpose, One Planet Pizza, OTC Beverages, Vertical Future
Food & Drink Wales Sustainability Cluster, stem&glory, IGS, Gold and Green
Etheclo, Bottle Up, Better Nature, Digi Group and more…
To attend register at: https://sustainablefoodsconference.com/registration/
www.sustainablefoodsconference.com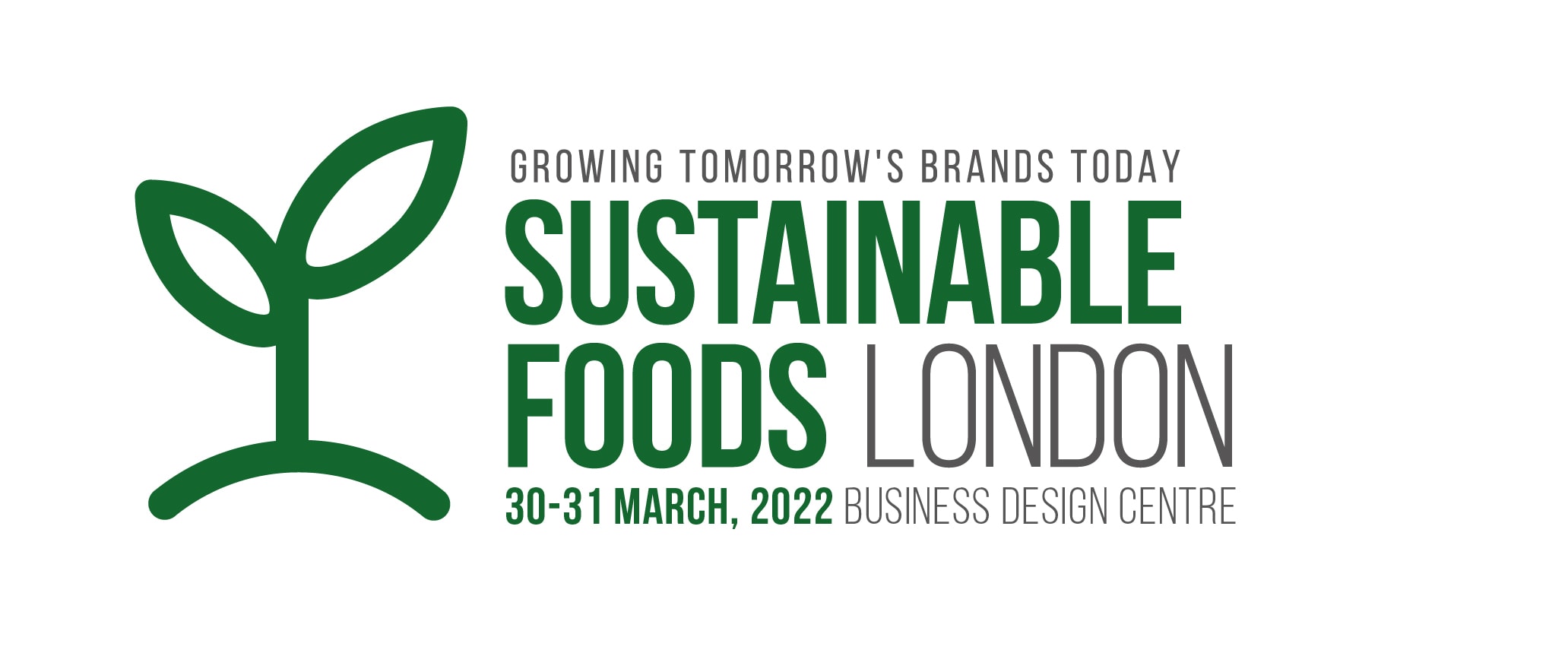 30th March 2022 (9:00 am to 5:30 pm)
31st March 2022 (9:00 am to 5:00 pm)

Add to Calendar
Trade
https://sustainablefoodsconference.com/registration/
Buy Tickets
Event Organiser
Suite G1, Hartsbourne House, Delta Gain, Watford, WD19 5EF
+44 (0) 208 819 3137