The Stitch Festival 2024
The Stitch Festival champions creativity with hundreds of workshops, demonstrations, drop-in areas, fashion exhibitions, textile installations, as well as 100+ of our most loved exhibitors selling specialist craft supplies.
Discover the ultimate London event for contemporary dressmaking, sewing, and stitching! The Stitch Festival returns to the Business Design Centre, London from 21-24 March 2024 🧵
Explore a world of creativity with over 150 renowned brands and independent businesses. Enjoy exclusive showcases from top designers, catwalks galore, engaging talks, live demonstrations, and insightful Q&A sessions with your favourite sewing celebrities. Plus, dive into hundreds of workshops featuring macrame, dressmaking, rag rugging, crochet and much more!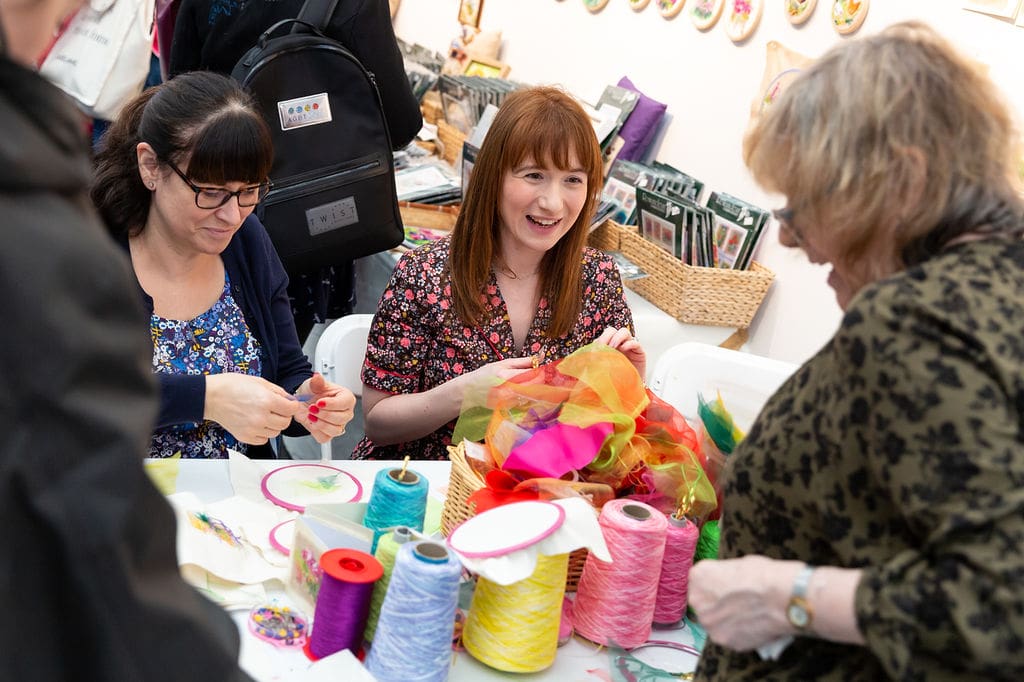 21st March 2024 (10:00 am to 8:00 pm)
22nd March 2024 (10:00 am to 5:30 pm)
23rd March 2024 (10:00 am to 5:30 pm)
24th March 2024 (10:00 am to 3:00 pm)

Add to Calendar
Public
Buy Tickets