Wonkhe presents Making Sense of Higher Education
Higher education can be a difficult place to navigate as a professional, whether you're early in your career, joining the sector from a different industry, moving institutions, a […]
Higher education can be a difficult place to navigate as a professional, whether you're early in your career, joining the sector from a different industry, moving institutions, a lay governor, taking on a new role with different responsibilities or developing your partnerships with universities.
We'll take you on a tour through the histories, cultures, and external pressures shaping what universities are doing – and connect you to plenty of allies and sources of insight to help make sense of it all and inform the decisions you're making in your professional role.
Because among all the noise of Westminster and devolved governments, regulatory requirements, media controversy, sector comings and goings, and internal battles, is a lively, fascinating and never-ending debate about the social purposes higher education serves in the contemporary UK.
And we believe that everyone working in and around higher education, whatever your role, seniority, or background, should have the opportunity to engage in and shape that conversation.
Sessions will include:
The history of higher education
Quality, pedagogy, and teaching excellence
The student movement and student voice
The data we use and why
Access and admissions
Technology in higher education
Research and innovation
Navigating university culture and leadership
Funding, finance and competition
Thinking like a policymaker
Careers in higher education
Policy narratives and the future of UK universities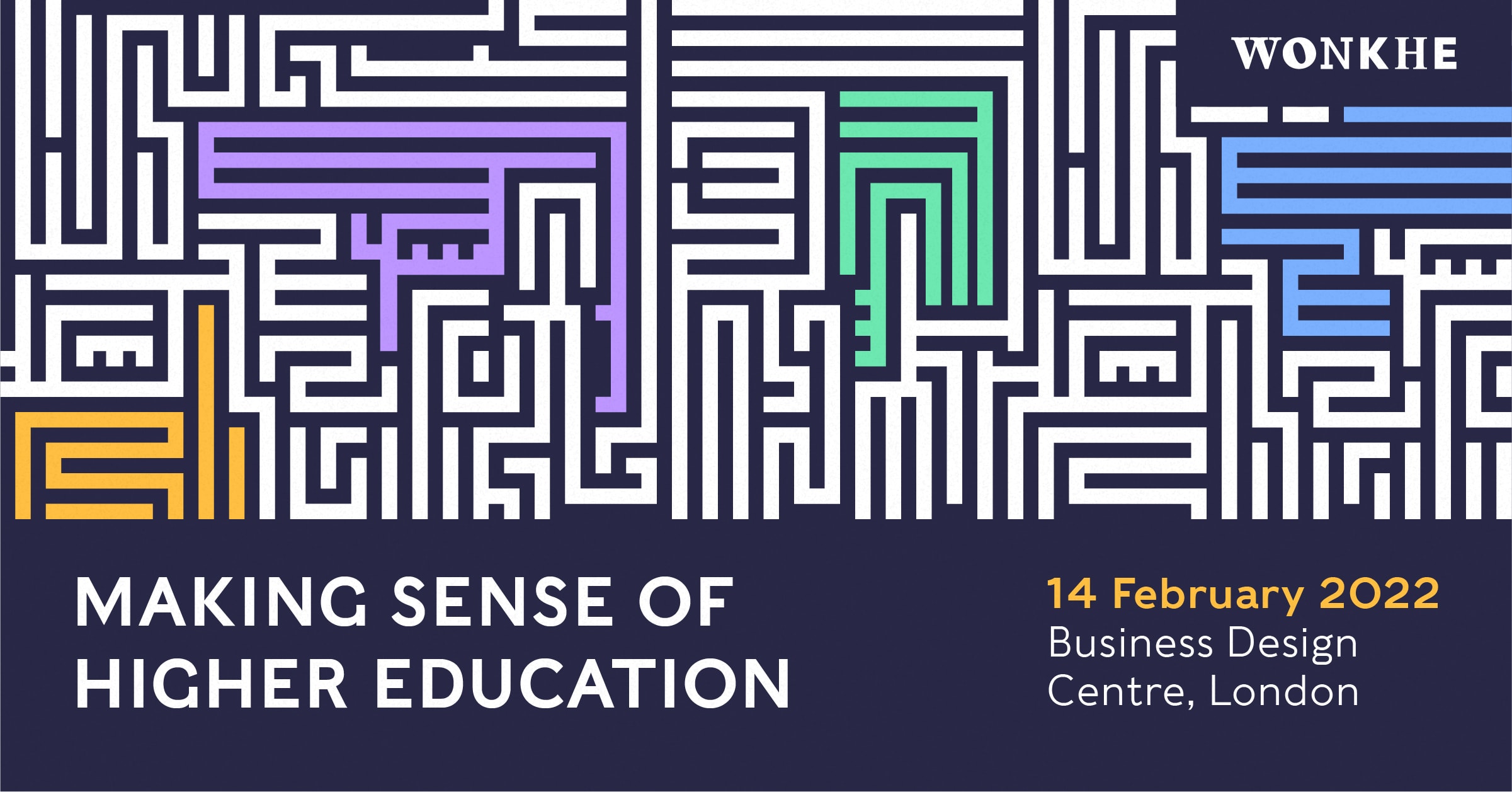 14 Feb 2022
Add to Calendar
Public
Register Online
Buy Tickets