We catch up with Natalie, who has just made this year's 30 Under 30!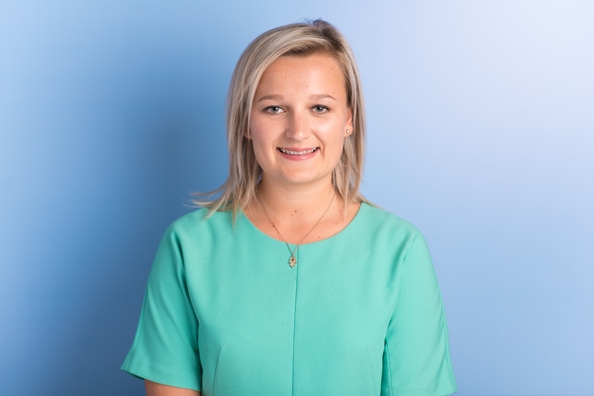 The EN 30 Under Thirty is an annual initiative designed to celebrate young, talented individuals in the exhibition industry. It brings together, event professionals thirty and under from across the industry to participate in events, network with like-minded peers and contribute to Exhibition News. Members of this group have since gone on to appear on panels at events such as International Confex, the AEO Conference and Forums, to name but a few and we catch up with the BDC's Natalie Prew, who has just joined the class of 2018…
How long have you been at the BDC and how did you come to work here?
"I've just celebrated my fourth anniversary back at the BDC. I actually first worked at the venue between 2012 and 2013 whilst on my one year internship as part of my Events Management degree which I was studying at Sheffield Hallam University.
I found the BDC by chance really; I'd been looking for placements opportunities in Sheffield when a friend suggested I go to the UK Venue Show. While at the show I ran into our now Executive Director of Venue Sales, Max Bull. He was telling me about the company when I explained I was actually studying and looking for an internship, a couple of weeks later I interviewed with the team and was offered the coordinator role in the Venue Services team. After my final year of uni I was offered an unconditional offer to return and the rest is history."
What's the best thing about your job and the industry?
"One of my favourite things about the job is that we get a lot of organisers that come to us inviting us to get involved in their planning from the early stages. It's really great being able to offer them suggestions of what we think might work in the venue. This process makes me feel part of the team and in turn gives me great satisfaction seeing the event come to life in the venue.
Within the industry you see a lot of people changing roles however, I like that our current team at the venue is well established. We've all been working together and supporting each other for many years and this contributes to making it a great place to work. The events industry is a hardworking field, that requires a lot of dedication and time but what I've learnt is that everyone seems to work together positively to achieve shared goals."
How does it feel to be part of the 30 Under 30?
"If you'd asked me four years ago, if I would be here today I probably wouldn't have said yes. It's been amazing to reflect on how far I've come since I started my journey in events and everything I've achieved in that time. To be awarded with this accolade and the opportunity to meet so many like-minded people is really exciting and a great platform to find other ways that I can contribute to the industry.
Have you got any advice for people wanting to join the industry?
"My advice would be… don't be afraid to put yourself out there. There are some many different job roles and opportunities out there, there will always be a way to get involved.
Expect hard work, however the rewards will make it worth it. In my opinion if you can find a way to combine education with event experience then you're heading in the right direction as there's always something new to learn or discover."
Posted by Charlotte
It's been amazing to reflect on how far I've come since I started my journey in events..