The Business Design Centre in Angel offers a huge range of flexible options. Big businesses can rent a large office space, with great facilities, fully equipped meeting rooms and conference areas.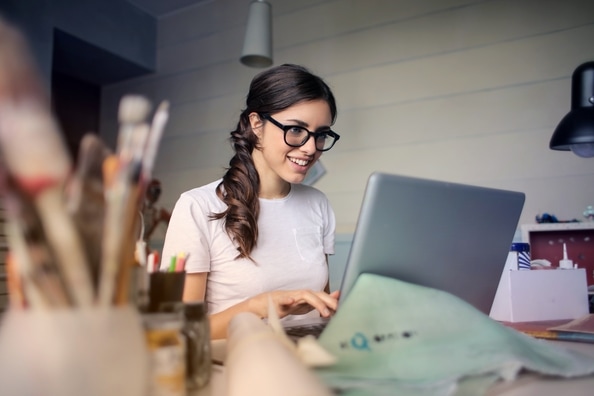 The modern office. For some this means a multiple-tiered glass building in the city packed with smart suits and bubbling water coolers. For others the 'office' is simply a laptop in a living room or a dynamic co-working space rented out for a monthly fee. Whatever your idea of the 'office' might be London is overflowing with flexible affordable office spaces to let. And whilst there are many areas to consider when choosing where to set up camp professionally here are our Top 5 reasons to move your office to Islington.
Top 5 reasons to move your office to Islington.
1. Love your commute
Bursting with tube stations and bus routes as well as stations on the London Overground network the London borough of Islington is fantastically located for commuting from…well pretty much anywhere!
Just 2 minutes on the tube from King's Cross and St Pancras International and conveniently connected to the Victoria Piccadilly and Northern lines on the tube commuting to your office in Islington will be a doddle. Travelling to Highbury & Islington station from The Far East of Ealing or the Deep South of Morden will take you a little over 30 minutes.
Whether you choose to move your office to Angel Highbury & Islington or near any other station within this perfectly placed N1 London Borough an office in Islington is a great way to cut down your commute.
2. Lunch break spoils
Forget mindlessly forcing down a sandwich at your desk come midday; moving your office to Islington will bring your lunch break to life! With some of London's best restaurants on your doorstep from the funky Afghan Kitchenin Angel to delightful vegetarian restaurant The Gate in Finsbury you'll be spoilt for choice when noon rolls around.
For team building sessions colleague catch ups or weekly meetings there are loads of Wifi-enabled restaurants and cafes in Islington meaning you can take your office with you and enjoy something delicious while you work.
As for after work cocktails or a cheeky Summer beer with colleagues you and the team can take your pick from an astonishingly wide array of new and old boozers pubs wine shops and Speakeasy style bars. London Cocktail Club always delivers on fantastic post-work tipples.
3. Interact with like-minded professionals
Whether you're part of a two person start-up or you manage an expanding established business moving your office to Islington will give you the opportunity to open your professional network to like-minded companies and individuals.
For knowledge sharing and inspiration on all things Social Media the Sharing. Social. Londongroup holds regular sessions just a stone's throw from Islington in trendy Shoreditch. The Business Design Centre in Angel hosts over 200 events every year on everything from technology and fashion to business transformation and even stationery so there's always something on offer to help you learn share ideas and grow your professional network.
It's no coincidence that so many businesses have decided to move their office to Islington with the increasing pool of talent events and inspiration on offer.
4. Flexible work spaces and inspiring offices available now
So you like the idea of setting up your office in Islington – what now? A simple Google search of 'Office space in Islington' will reward you with a huge mix of co-working spaces small to large offices to let and other flexible solutions to suit your office needs.
The Business Design Centre in Angel offers a huge range of flexible options. Big businesses can rent a large office space around 1100sq.ft in size with great facilities fully equipped meeting rooms and conference areas.
For start-ups medium and large businesses there are a number of office options on offer ranging from 100sq.ft to 12000sq.ft. What's more an office in Islington at the BDC includes on-site parking shower facilities and even access to networking events and social sessions at the centre.
5. Health and well-being
An office in Islington is ideal if you're keen to focus on running a successful company while maintaining a healthy work/life balance. Managing a new start-up can be stressful so it's important to focus on your health and well-being to ensure you can perform at your best when at work.
Take a morning jog in one of Islington's many beautiful parks and greens join a local Islington based gym or treat yourself to a lunchtime massage in one of many spas in Islington.
If you're a busy boss you can sign up to a pay as you go gym so you can fit your workout around your work schedule.
Hopefully you're feeling inspired by our Top 5 reasons to move your office to Islington!
With multiple travel links hundreds of places to eat drink relax and stay fit alongside affordable office spaces available to rent an office in Islington will provide you with everything you need to manage your business and look after yourself and your team.