To help any business owner make a decision about whether to keep an office, we have put together a list of 5 reasons why physical office space is as important as ever.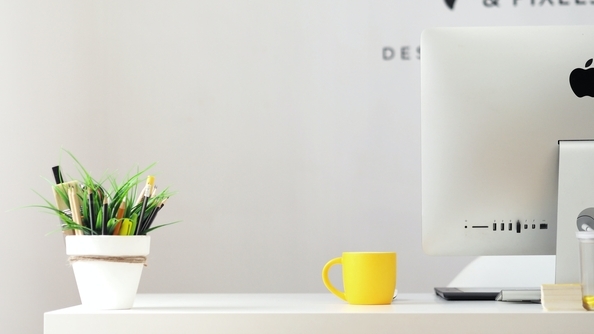 The Covid-19 pandemic has drastically altered how we all live and work in the UK. In March, almost overnight, businesses were forced to shut their offices and switch to running operations from home to help curb the virus. Even now as lockdown restrictions are eased gradually, the majority of businesses are still having to cope with their employees being based at home.
Whilst the enforced period of home-working over the last few months has certainly been challenging, many business owners have been pleasantly surprised by just how seamless working from home has been for their organisations. From video meetings, to 'Microsoft Teams' chat rooms, to 'Zoom' Friday night drinks; virtual technologies have enabled many companies to continue functioning efficiently and effectively. Understandably the relative success of home-working has led many to question if the way we work has changed forever and if physical offices are a thing of the past.
There is no doubt that experiences during the coronavirus lockdown period have left many companies more open to agile and flexible working methods. However while working from home may become more commonplace from now on, it would be unwise to declare the traditional office extinct.
To help any business owner make a decision about whether to keep an office, we have put together a list of 5 reasons why physical office space is as important as ever.
The perception of your business
An office is the physical embodiment of your company. Through an office a business can communicate its identity, its ethos and its values. A central hub; it is the place where stakeholders, clients, potential new employees and even members of the press can physically experience your brand. What they feel when stepping into your office helps determine how your organisation is perceived and can ultimately have an impact on how successful it is. It can even play a role in winning clients and retaining talent.
Facilitates better collaboration
A physical office, where employees work together in the same space, is a natural facilitator of collaboration. Even though teams in a business may have access to online technologies that allow them to communicate virtually, it just isn't the same as working together in person. In a shared space colleagues can experience each other's emotions and demeanor, which is essential for the success of a team. For instance, if there is a high pressure situation where the whole team needs to focus intensely to produce their best work, a team member need only look round the office and imbibe the atmosphere to understand what is required of them at that moment. This is something that also helps ensure accountability. Employees are less likely to neglect their responsibilities when surrounded by colleagues where their performance can be closely monitored.
Communication is also simpler and more efficient in person. When people are working in the same space it is far easier for them to build relationships and bounce ideas off one another. This is an essential part of taking any business forward. The close proximity makes it harder for a message to get lost in translation. While video calls are certainly a good alternative, slow connectivity and technical issues can often result in confusion and lost time.
Company culture
What an employee experiences in the office on a day to day basis can have a significant impact on an organisation's reputation and retention of staff. Whether it's free yoga in the morning, pizza at lunch on a Friday, or socially distanced team building days, the culture a company provides for its staff has a huge bearing on the types of employees it attracts. Without a physical space where your staff can interact properly, it is far harder to implement such practices that create a culture that you feel supports the business and ensures staff wellbeing.
Another benefit of having a physical office, which ties into company culture, is that it ensures everyone has equal working conditions. Excluding senior members of staff who may have their own space, in an office environment almost everyone has the same desk, same computer and a similar view. When people are working from home this is not the case. Varying home circumstances could lead to challenging or disruptive working conditions for some employees. Not only may this have an impact on productivity, a lack of equality in the working environment may lead to a feeling of rigidity in roles and make team members feel they cannot approach their superiors.
An office promotes professional development
In an office environment you are exposed to a range of situations, both professional and personal. These experiences are integral to professional and personal development. It is true that there are good online courses out there where employees can broaden their knowledge but this doesn't come close to learning on the job. Seeing how more experienced members of staff deal with different situations is a vital part of the early years in any young professional's career. Having someone present in the room who they can ask for advice and get ideas from will speed up their development and ultimately benefit the business.
The same applies to seeking support for any issues an employee may be facing. Rather than grabbing a coffee with an HR representative or having a face-to-face chat with their line managers, remote workers will now need to go through more formal contact channels if they wish to discuss any issues. This might prove intimidating and mean they don't seek out the support they need,
Security implications of working from home
A large number of employees working from home can pose a number of security risks, especially when it comes to data protection. Often those working from home may have to use a personal laptop (which multiple people may have access to) to carry out their work. This will not have the same firewalls or security protocols in place as in an office on the company router. As part of their role employees may also have to take confidential calls. In an office setting it is much easier to control who overhears these phone calls. This is much harder to police when employees are at home.
When you have an office that can be locked each night and often guarded, you'll enjoy peace of mind that your company's assets are in a safe place. This cannot be guaranteed when laptops are at employees' houses.
Hopefully these tips have helped shine a light on why having a physical office space is as important as ever. With so much uncertainty, it can be challenging to weigh up the cost of an office space in relation to the value it delivers. We trust these tips will help you make an informed choice when deciding whether your business should keep its office.
If you're interested in finding out about the office space we provide at the BDC please call 020 7288 6011 or email terrys@bdc.london.