Here's what you can expect from this years AEO Forums…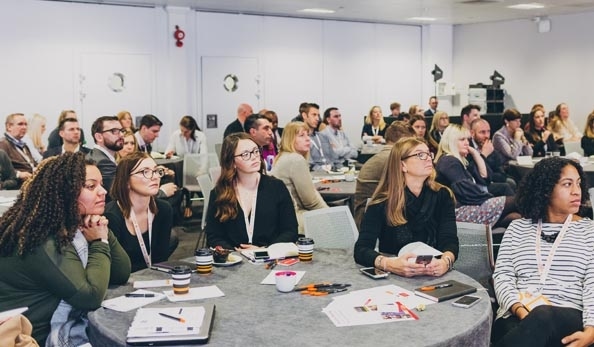 As the New Year is already underway, we are focusing our attention to the 2019 calendar and the sheer variety of events we are hosting this year. High on our agenda of course is the AEO Forums which we are proud to be hosting for the fourth year running. Taking place on Friday 25th January events industry leaders will come together at the Business Design Centre to network learn and share everything on the latest techniques to the changes the industry faces this year.
The event has a jam packed programme filled with sessions focusing on the three main forums made up of operations sales and marketing. Sarah Scott the Event Manger from the AEO comments;
"The AEO Forums provides insightful content from inspirational speakers. The event is designed to deliver a mix of the latest techniques and best case examples for event professionals to put into practice. It provides an opportunity to learn new techniques find out what's changing and how as an integral part of the events' team it will influence your role. If you want to get ahead in the industry the AEO Forums is a must attend event"New to the Ops Forum this year is the Sustainability panel where this hot topic will be discussed in depth by four of the industry professionals.
We are proud to announce that our very own Venue Services Manager Hayley Constable will sit on the panel this year and will provide her thoughts on this particular subject as she explains:
"I am thrilled to be featured on the Sustainability panel at the AEO Forums. This provides such a great opportunity for the industry to discuss their thoughts and concerns on such an important and current topic. Being able to brainstorm with suppliers organiser and other industry venues is key in enabling us to tackle this ongoing issue."The day's agenda also includes sessions on cyber risk management for major events what big brand marketers want from live events copywriting essentials for digital marketers and possibly some much needed wellbeing seminars.
Whether you want to gain insight learn from your peers have a deeper understanding of your customers' needs or be armed with the tools to enable you to stay in control and excel at your job the AEO Forums will deliver this and more.
There is still time for you to register for this great event! Don't forget to follow us on Twitter and Instagramto keep up to date with the day's activities.
Posted by Charlotte