A peek into the history of Angel, Islington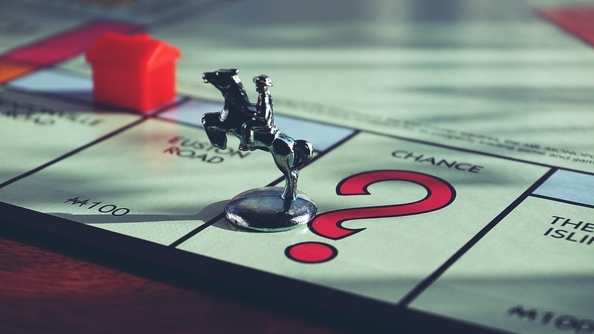 Here's an interesting fact; 'The Angel Islington' property on a Monopoly board doesn't actually refer to Angel tube station or even a street!
The Angel (both the area in London and property on the famous Monopoly board) is actually named after a pub and a series of buildings that stand on the corner of Islington High Street and Pentonville Road. The old Angel Inn has since been converted into office space and today complements multiple other fixed and flexible working spaces in Islington such as the Business Design Centre and The Office Group in Angel Square.
Angel tube station opened its doors on 17 November 1901 and the station served as a terminus until the line was extended to Euston on 12 May 1907. Today Angel boasts the longest escalator on the London tube network (only the bravest fittest Londoners attempt to walk all the way to the top!) is on the Northern Line Bank branch and a mere one stop from King's Cross and Old Street stations.
Some interesting London Tube stats!
The escalator in Angel tube station is 60m long!
It has a vertical rise of 27.5m
The shortest escalator is in Stratford station
Over a billion people catch the tube every year!
Only 45% of the London underground is actually under the ground
The London Underground operates more than 4100 trains
There are 270 stations across the tube network!
Angel tube station was rebuilt in the late 90s due to issues with overcrowding on its previously narrow platform. And with the installation of new tunnels and platforms the station became better equipped to support the growing level of footfall still seen today at this popular London tube station. The tube runs a regular reliable service with trains operating every 3 to 6 minutes throughout the day. Angel tube station is also one of the lucky stops to be included on the Night tube service launched in 2016 and trains run on average every 8 minutes between Morden and Camden Town all through the night.
Things to do near Angel tube station:
As any Islingtoners know Angel offers a great deal more than a lengthy moving staircase!
With over 200 bars and restaurants in the area multiple green spaces and an increasing influx of opportunities for businesses to rent affordable office space this vibrant area offers something for everyone.
Chapel Market operates daily and has remained down to earth and affordable even as Islington has continued to attract upmarket property buyers and retain its high end reputation. The market sells fruit and veg household goods and affordable clothing with a dedicated Farmers market taking place every Sunday.
Another wonderful fixture a short hop from Angel tube station is Culpeper Community Garden an oasis of green space run by locals and enjoyed by everyone young and old alike. Despite being surrounded by busy roads and a bustling shopping centre this little pocket of green is an ideal space for escapists; with sheltered pathways peaceful ponds and flourishing plants.
The Screen on the Green is another stalwart in Angel. The building opened in 1913 and is one of the longest running cinemas in the UK. Today it's managed by the Everyman Cinema Group who are renowned for offering luxury cinema experiences in London.
Further along Upper Street you'll reach the stunning St Mary's Church; another piece of history in Angel as it's estimated to have been founded in the 12th Century. The Church is beautiful outside and in and prides itself on being inclusive welcoming people of all ages within the community.
The best way to get a real sense of the magic on offer in this fabulous suburb is to step out of Angel tube station and simply wander along the main street. Get lost down the many hidden alleyways and cobbled mews stop for a drink to watch the people go by or enjoy some tasty lunch from the huge array of restaurants in Angel. There is so much on offer in this bustling London location – go and check it out for yourself!