Right in the heart of Angel, the BDC is a thriving centre of studios, showrooms, and offices. With an eclectic and exciting mix of residents, we've got everything […]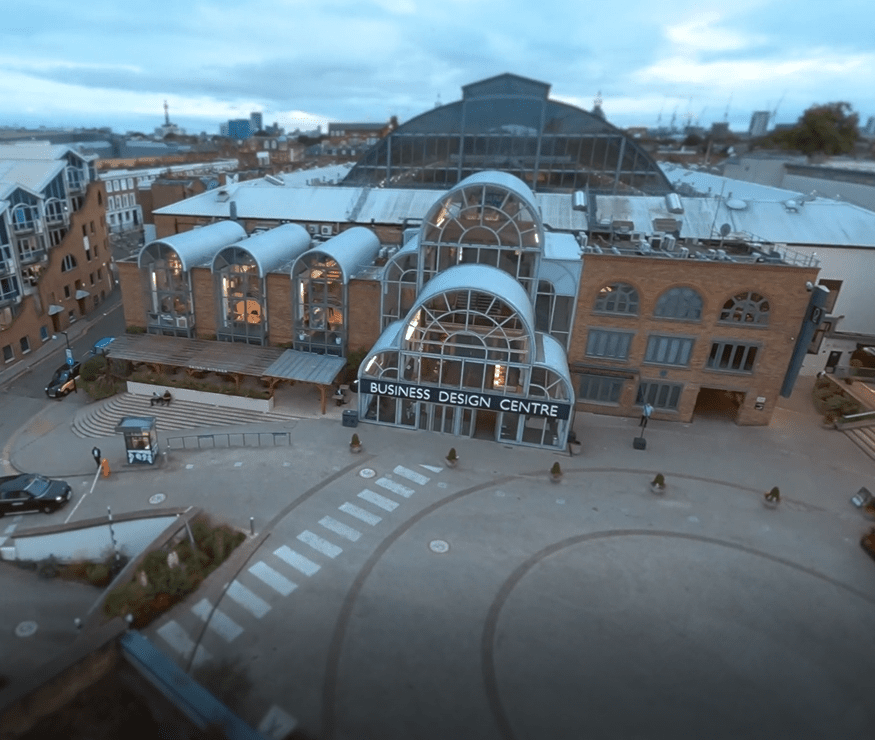 Right in the heart of Angel, the BDC is a thriving centre of studios, showrooms, and offices. With an eclectic and exciting mix of residents, we've got everything from 3D animation agencies, to specialist law firms, marketing agencies, and even physiotherapists. The BDC has always been a place for businesses to grow and develop, going right back to its roots as the Royal Agricultural Hall (known fondly by locals at the time as 'the Aggie').
We like to encourage our residents to socialise, network, and get to know each other – you never know what kind of business deals and ideas might develop over a coffee in Jacks, or a glass of wine at one of our resident events. We also value the friendly, local atmosphere in the BDC, and having our residents get to know each other helps to foster this! So each year, we put on a selection of events for our residents. Keep reading to find out more…
Spring Charity Quiz for The Brain Tumour Charity:
Every year, the BDC puts on a pub quiz night to raise money for the Brain Tumour Charity. Although it's described as a pub quiz, it's pretty far from your local wetherspoons.
The night features tables of eight, a meal, and a healthy number of drinks (just enough to get everyone in the quizzing mood). Competition between teams is encouraged, and a fabulous prize is included. Last year, PR agency Eleven Hundred were the winners, with marketing agency Signify Digital following closely behind. We wonder who will take home the crown in 2023…
Summer BBQ:
With the weather just about beginning to warm up, we're also starting to look forward to our summer barbeque. Held on the front concourse, you can expect a long lunch, with food, drinks, and plentiful opportunities for residents to mingle and get to know each other.
Casual networking and socialising is encouraged, but it's not all about the business! It's also a chance for our residents to sit back, relax, and enjoy soaking up the sun after lots of hard work.
Christmas Lunch:
One of the bigger events in the BDC calendar, each year we put on a Christmas meal for our residents. It's a great celebration at the end of the year, and a chance for all of our residents to get together and be festive.
It's an event that involves secret santa swaps, cracker pulls, lots of laughs, and maybe the occasional bit of light networking. All of this unfolds with an infectiously festive theme running throughout.
Networking:
We also organise some slightly more ad hoc events throughout the year for our tenants to meet, get to know each other, and build business connections. Recently, we hosted a breakfast event in The Skinny Kitchen, where we encouraged our residents to mingle over breakfast, as well as giving each business leader an opportunity to address the room and give a small summary of their business.
The BDC is dedicated to being a place where businesses can grow, develop and prosper, and we're proud to say many of our tenants scale up while they are with us. On this topic, we also offer a variety of sizes of office, as well as a communal working area, to ensure that any business, from the two person startup to the established, fully staffed business with an eighty person office.
Whatever your business needs, we're confident that we'll be able to deliver a result for you. And what could be more appealing than an office space with its own cafe upstairs, and an ever changing calendar of events?
"We have been at the Business Design Centre for almost 5 years and have moved offices each time we scaled our team. The sense of community here is unmatched and the events throughout the year are a real benefit to us and our staff. Our favourites are the summer barbeque last year and the quiz!"
Interested? If you're looking for your next office space, or somewhere to set up your showroom, we might have something for you. Get in touch with us here, and we'll be happy to help!