Take a look at what we have coming up this month at the venue...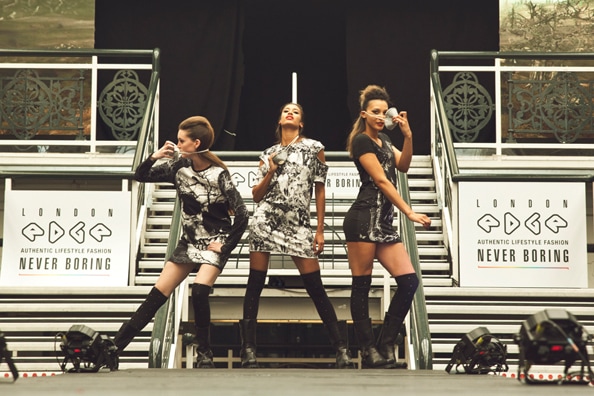 As we enter February, although the days have become brighter they have also become colder. However here at the BDC we have plenty of events to wrap you up warm with.
Kicking the month of February off on the 1st February is World Class Leadership 2018 who will be in the venue to boost and motivate all those organisations who today are facing the challenge of leading a team through uncertainty. You will be able to learn from a diverse range of World Class performers who will discuss their techniques and previous experiences on succeeding in an ever changing increasingly dynamic and unpredictable world.
Next on the agenda is The Nursery World Show 2018 who are returning to the venue bigger and better than ever on the 2nd and 3rd of February! This annual event is the largest and most established show in the early year's industry and will include professional seminars expert-leading master classes alongside many more attractions. If you think this is the perfect event for you make sure you save the dates and register to book your classes!
If you're looking to be part of something HUGE then don't miss your chance to attend the best TV careers fair in the country! RTS Futures TV Careers Fair is all about getting the latest tips and tricks from the industry as well as taking part in interview master classes and visiting the CV checking area. The fair will also include exhibitors as big as BBC Academy Channel 4 ITV studios and Edinburgh International Television Festival! Make sure you visit the venue on the 6th February to take advantage of this great opportunity to meet the best in the business.
We are happy to welcome Data Centre Summit to the venue on the 8th February. The Summit is a one-day conference for data centre industry professionals who are looking for opportunities to network debate and improve their skills. Including inspiring seminars led by industry leaders this event will bring together the best along with the curious all under one roof.
Showcasing the newest and best surfaces the design industry has to offer the Surface Design Show will be returning to its home on the 6th-8th February. For over 10 years the show has been a place for people to immerse themselves with the latest innovative and exciting materials alongside some of the best architects and designers. So if this is your niche then the Surface Design Show is perfectly suited to you as the only one of its kind…
As the Surface Design Show comes to a close London Edge opens for its first show of 2018 with a new avant-garde perspective. This one of a kind tradeshow showcases 'never boring' fashion and alternative lifestyle items across 11th and 12th February. With hopefully another record breaking show before we welcome Stampex with open arms. Stampex is Europe's largest stamp exhibition bringing together some of the leading experts in the field who will be offering advice about successful stamp collecting and how to develop your passion. So why don't you pop by to meet fellow devotees from the 14th-17th February.
Making our way towards the end of the month APPEX Global 2018 will be taking place from the 27thto the 1st March. The conference is a highly regarded exploration themed day and brings together senior managers new venture managers business developers and many more for the best networking opportunity.
Last but not least to finish this busy month off we will be hosting an event specifically aimed at the garden industry! In past years the Garden Press Event saw a record number of media garden and home writers in attendance with more exhibitors and visitors than ever including some travelling from Holland Germany and France! We hope you enjoy your first show at the BDC!
Take a look at our Upcoming Events listing to find out more details about this month's events and many more. You can also keep up to date with our latest venue news on our Twitter and Instagram page. We hope to see you in the venue very soon!
Posted by Evelyn