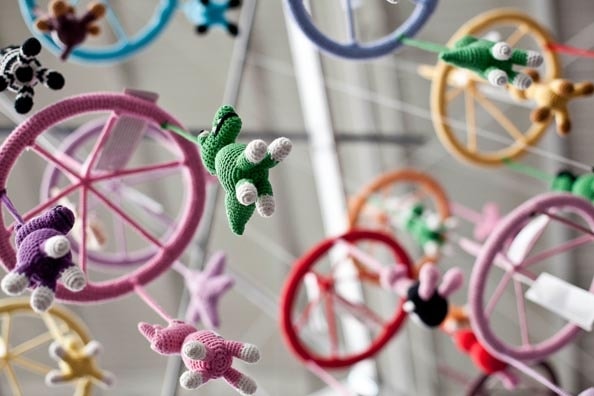 Happy New Year! We hope you enjoyed the festive break with your family and friends and you are now well rested to start 2018! Now the celebrations are over its time to take a look at what we have coming up this month at the venue…
First on the agenda is London Textile Fair on the 10th & 11thacross the whole venue. This is the UK's premier platform for fashion fabrics and clothing accessories where manufactories and agents have the opportunity to showcase their products to some of the most influential buyers and designers in the UK fashion scene.
Following closely behind is London Art Fair which will no doubt be returning to the venue bigger and better than ever for their 30th edition. Open for 6 days with a VIP preview on the 16th the fair plays host to exceptional modern and contemporary art as well as giving visitors the opportunity to network with the experts renowned artists from the 20th Century to today. This is a great event to kick start the international art calendar!
We are proud to be hosting the AEO Forums on Friday 26th January. The Forums are a definitive business networking opportunity for the event industry and are specifically tailored to appeal to each business function such as marketing operations sales professionals and many more. Providing an opportunity to discover what will have an impact on events in the upcoming year and how these will impact and influence your role within the industry. If you would like to gain an insight or have a deeper understanding of events and its roles then this is the perfect occasion!
Following up from their event with us in July Bubble London will be returning for their bi-annual children's trade show on the 28th and 29th. The event brings together trade buyers members of the press and of course leading brands from the childrenswear industry! Set in a uniquely relaxed and intimate environment the show will offer you guidance during seminar programmes and of course insights from leading business coaches giving you the chance to discover the latest upcoming trends.
With the month slowly coming to an end on Tuesday 30th January we will be hosting the UK's only growth and technology focussed investment show Growth and Innovation Forum 2018. If you're looking to find out how investing really works and are interested in growth and technology focused companies make your way to this event and connect with top experts who are willing to share their knowledge in this fast-growing industry.
Last but not least with over 30 expert speakers across different tracks including Business Strategy Government & Governance and Cyber Security & InfoSec Vibrant Digital Future is fully packed with discovery debate and learning. On the 31st January alongside speakers you'll have the chance to network with showcasing exhibitors who will be here to help you solve and drive a positive change within your organisation.
Find out more about the events we will be hosting in 2018 on our Upcoming Events page! You can also keep up to date with our latest venue news on our Twitter and Instagram page. We hope to see you in the venue very soon!
Posted by Evelyn