Take a look at what we have coming up January...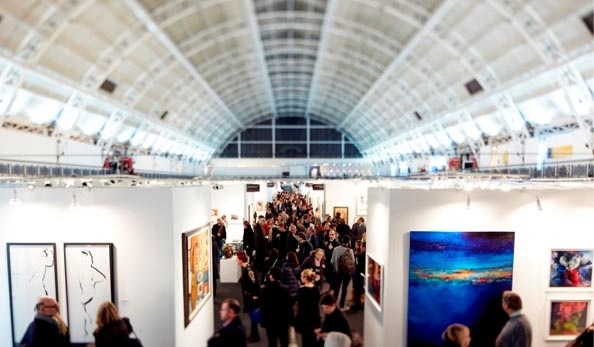 Happy New Year! We hope you all had a wonderful time celebrating with family and friends. If you are feeling the January blues then we have some great events coming back this year plus some exciting new ones; so have a look what is coming up this month at the venue…
In a week's time, we welcome back the London Art fair! Returning to the Business Design Centre from the 16th to 20th. Don't miss out on the 31st edition of the Fair; the annual exhibition that brings contemporary artwork from the early 20th century to some of today's most popular artists to us right here in Islington. Browse sculptures, paintings photographs, ceramics and many more exciting things for all art lovers and collectors to experience.
Later in the month we have a new event arriving, the Festival of Genomics taking place on the 23rd & 24th which promises to be bigger and better than ever as it continues to grow into the biggest genomics event in Europe. Be part of the experience which promises over 2000 attendees more than 50 exhibitors and in excess of 80 speakers. In the past 3 years it has been host to government announcements national strategies international collaborations with the best research and technology… one to watch!
On the 25th we welcome AEO Forums this is a great chance for business networking for event industries professionals all across a number of business functions. With a full packed programme there is something tailored for everyone from sales ops to marketing from hosting and prompting events. Come along for the opportunity to learn new techniques and tools to excel at your job.
We welcome back London Edge on January 27th & 28th. The show has grown over recent years bringing 2 days of amazing alternative fashion and music for its audience. This year being nothing less than an expedition showing many different designs and styles of clothes jewellery fashion accessories and body art. With small business showcasing there designs this authentic lifestyle fashion trade show is not one to miss!
This year's RTS Futures Careers Fair is also coming back to the BDC at the end of the month! Don't miss out on this huge networking opportunity on the 30th. Take part in masterclasses have professionals look at your CV and be in with a chance to learn about the different jobs and schemes that are available. Talk to some of the most influential and best in the business including BBC ITV Studios Channel 4 SKY and many more.
Finishing off the month are Challenge Partnerson the 31st with their annual conference. This year's theme is "Pushing the Boundaries" which will explore Courageous Leadership Sustaining Excellence & Inspiring Commitment. From panel sessions to workshop & masterclasses this is a great event to attend and provides a chance to network within the academic industry.
Don't forget to follow us on Instagram and Twitter to keep up to date with the latest January updates and information!
By Samantha