Find out what's coming up at the BDC in July 2018...!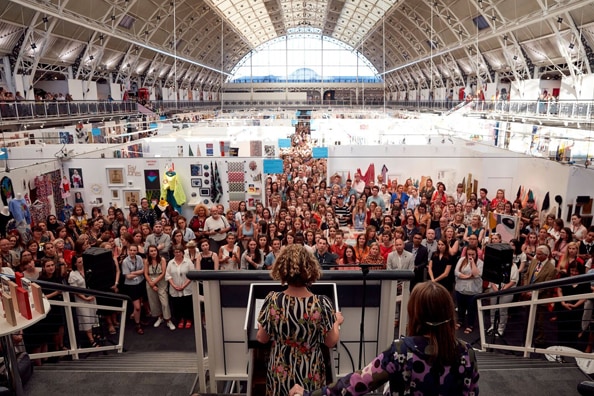 As we fast approach everyone's favourite time of the year, we are eager to share with you, our latest events that the BDC will be hosting this summer! This month will bring us a mixture of shows from the world of the wide web to London's favourite 90's girl band…
Kicking off the month, is week two of New Designers 2018 which will be opening its doors on the 4th July. Taking the focus away from Textiles and Fashion design the young creators will be showcasing a large range of work from industrial furniture design to animation motion and digital arts. Bringing together a multitude of different colleges and universities this is a great opportunity to discover a wide variety of new and fresh pieces from the world of art.
Next on the agenda is B2B Marketing Ignite on the 10th July. This event caters to every sized business including marketers from both start-up and enterprise organisations. The one-day event includes a compact agenda with an extensive line-up of keynote speakers seminars and interactive workshops allowing visitors to interact network and to be inspired by their fellow B2B leaders.
Moving towards the middle of the month we welcome the Skills Matter team back to the BDC in aid of FullStack Conference taking place from the 11th – 13th July. This event has a wealth of keynote speakers discussing topics from the future of JavaScript to Advanced SVG Animations. The three-day programme will be packed with talks and workshops as well as plenty of networking opportunities!
As we approach the end of the month we are very excited to announce to you the arrival of the Biggest touring exhibition of Spice Girls memorabilia in the World! For three whole weeks from 28th July – 20th of August "Spice Up London" will be taking over the BDC walking you back through pop music history of the 90's! Showcasing thousands of iconic costume pieces and memorabilia this once in a lifetime experience will be a vibrant and feel good day out for all. The family friendly exhibition is certain to bring back fan favourites from the super-group and will surely 'Spice Up Your Life'!
Take a look at our upcoming events listings to find out more about this month's events and many more. You can also keep up to date with what's going on in the venue on our Twitter and Instagram page. We hope to see you in the venue very soon!
Posted by Evelyn