Find out what's coming up at the BDC in June 2018...!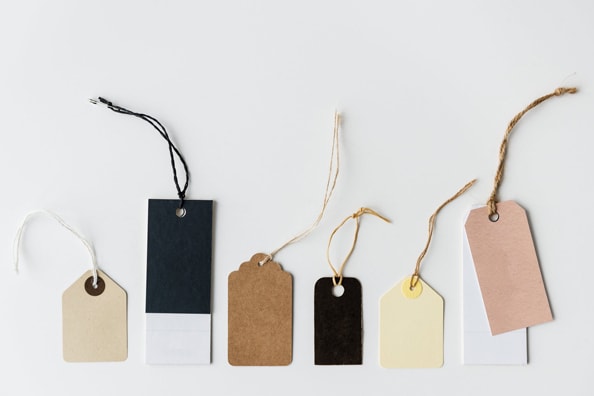 What a busy month we have ahead of us! With a wide range of events, we look forward to not only welcoming back some old faces but also new organisers who have decided to bring their event to us for the first time.
The first event to kick start the month, is dedicated to the world of mindfulness, meditation and wellbeing at the Mindful Living Show! The team will be joining us in the venue for the second year running with their all-inclusive two-day event which will offer you a peaceful and comfortable day of enjoyable learning. Taking place on 1st and 2nd June with over 70 leading speakers the day will also include a great selection of creative and physical workshops and an exhibition offering plenty of Zen products to discover.
Another unique trade show on the agenda on 5th-6th June is Progressive Greetings Live for the international greetings industry! Showcasing thousands of innovative designs new and exciting ranges brought to you by publishers and artists from around the world. Now in its 10th year PG Live 2018 will allow visitors to enjoy a fresh welcoming and bustling show where they can browse and uncover brand new names to the industry.
Next on the programme on the 12th and 13th May we will be welcoming Exclusively Housewares & Exclusively Electricals. Every year the show attracts a countless number of key buyers from all sectors including the housewares market main grocery stores and garden centres. The show is a great opportunity to network and connect with the biggest in the trade.
As we make our way to the second part of the month we will be welcoming back some familiar faces… the Cruise Job Fair. Taking place on 15th June the fair is known as the largest in the industry and dedicated to the ever growing Cruise Industry. Opening its doors to the leading recruiters this event is promoted for those looking to join and be part of cruise line industry and for them to gain valuable feedback and even training opportunities!
Following this another one of those familiar faces is Bellavita Expo 2018 from 17th-19th June. As we turn the venue into one of the finest Italian food and beverage markets trade visitors will be able to enjoy a real Italian experience by learning from Michelin starred Chefs and restaurant owners networking with the biggest retail buyers and engaging themselves in a number of sessions and debates. Make sure you don't miss out on this diverse and excellent event!
Of a completely different nature Connected Britain will be next on our agenda and will be in the venue from 19th-20th June. The event in considered as a premier meeting place for main stakeholders in the digital industry to come together and discuss future effects. The day will consist of networking a variety of breakout sessions and a full two days of market leader speakers.
Set to be bigger and better than ever before and new to the BDC Vision will be bringing to Angel one of the best events for tailored to the design industry. This event for architects designers academics and many more is dedicated to all those who are looking for and interested in the latest innovations and future projects. If you are looking for an opportunity to showcase your products to thousands of key decision makers then this event on 21st and 22nd June will be ideal for you and your company.
Over the same dates we will be holding in Intelliflo which is one for the financial industry. With its biannual 'Change the game" event which takes place in London and Manchester together are brought some of the greatest minds and financial advice On 21st June the event aims to promote and uncover the depth of the industry by giving you the opportunity to network and discuss with peers the latest trends improvements and its future.
Last but not least New Designers gathering together more than 3000 of the top and fundamental creative minds at the Business Design Centre to discover the latest trends and innovators. The two-week Exhibition opening on 27th June is a celebration of design showcasing everything from textiles fashion surface pattern and lots more. You'll be able to catch a glimpse of the new generation of young designers in one remarkable space so make sure you don't miss out on this.
Take a look at our upcoming events listings to find out more about this month's events and many more. You can also keep up to date with what's going on in the venue on our Twitterand Instagram page. We hope you see you in the venue very soon!
Posted by Evelyn