Take a look at what we have coming up in June...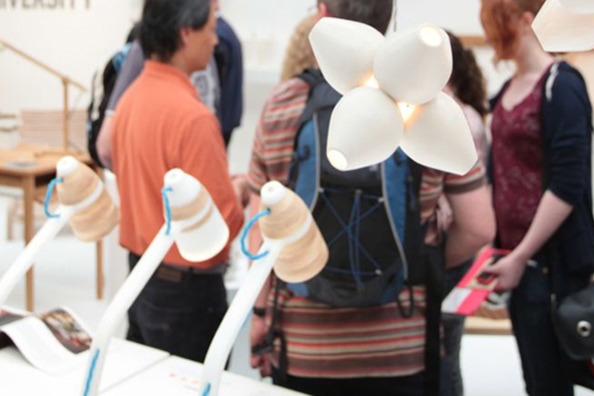 The April showers are gone and we have our eyes set on summer! We have plenty of events this month to keep you busy with some favourites returning and some new to the class of 2019 that we are excited to tell you about.
We start the week with Progressive Greetings Live on 5th- 6th. This visually exciting trade show event brings a creative and unique feel to the venue. It is the perfect place to source fresh and exciting products. With it being one of the greatest collections of greeting cards in the world it is not one to miss. There will be hundreds of exhibitors displaying their collections over the two days ranging from major publishers and leading brands to boutique names and the new upcoming designers.
Next up we have a different industry completely with the Cruise Job Fair in the venue on the 7th. For one day the largest recruitment event within the cruise sector will be here to offer opportunities and meet career seekers face to face. The event is promoted for anyone wanting to learn about the cruise line industry to see what training and qualifications are required. It is the best chance to get verbal feedback on your CV's from the professionals or just get some advice so sign up for your free ticket now!
We welcome back Exclusively Housewares & Exclusively Electricals on 11th-12th where they promise to bring the leading housewares direct to the trade for another exciting year at the venue. With the event attracting key buyers from all sectors of housewares markets garden centres and main grocery stores. Without a doubt this is a great networking and business opportunity to connect with others in the industry.
Later in June we have Intelliflo's Change the Game on the 18th. This annual conference will bring financial advisors together to learn more about technology and the important role in their business. The one-day conference will help financial services community thrive in an ever-changing market. Whether you are an adviser compliance officer business owner or an administrator there is something for everyone with practical guidance and insights in how to deliver a more efficient business in the future.
Connected Britain will be in the venue on the 18th-19th. This event is the best place to meet the main stakeholders in the digital industry coming together to discuss the future. There will be plenty of large sponsors and talks throughout the two days with lots of networking opportunities. How technology can and should play an important role in businesses today. It will be a hot topic and it is not too late to register! Click here to get your ticket.
Last in the month but certainly not the least we have New Designers week 1 on 26th-29th. Come and discover a range of the latest trends and fresh talents in the industry. With two weeks of designs displaying everything from fashion textiles surface pattern and lots more. You will be able to connect with design educators professional and consumers that are all under one roof. With more than 3000 handpicked graduate design talents from around the country you will be spoilt for choice!
Do not forget to follow us on Instagram and Twitter to follow the latest June updates and information in real time! You can also see more of the venue on our YouTube Channel and stay informed with the latest articles over on LinkedIn.
If you have been to one of the events at the venue and would like to tell us how it went you can give us feedback on our website.
Posted by Samantha