Find out what events we are hosting this month at the venue...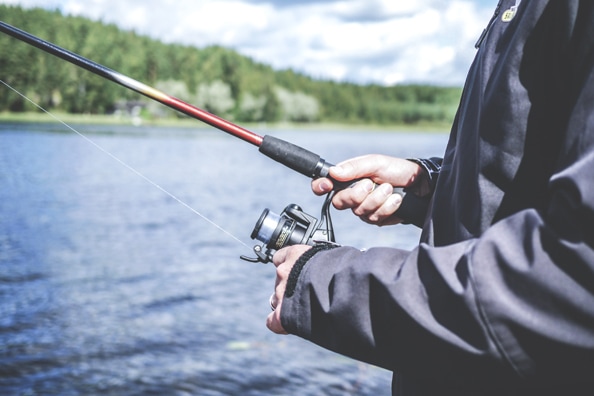 We hope you are all wrapped up warm as we enter this month of March. Hopefully as the events go by, the snow will stop falling, the sun will come out and our layers will gradually come off. Packed with plenty of excitement, let us follow the below events as they guide us through to a welcoming and blossoming spring!
Kicking off the month on the 2nd March, MIMS Learning Live Respiratory will be taking place on the 2nd March for its very own London event. The day will have been specifically developed as a result of popular demand for more education on respiratory issues including COPD and asthma. The program has been carefully put together to ensure you will leave at the end of the day with plenty of practical and relevant information.
If you're looking to join us in London to make deals grow relationships and grow your business then the Business Design Centre is the location to be on the 6th March. RECon Europe will be here to help international retailers connect with Europe's most important retail estate owners developers and agents covering 39 countries for a day of deal making.
The following day you'll be able to join us for an incredible day of fascinating speakers from the world of education business and politics. Taking place on the 7th Challenge Partner's National 2018 Conference sharing their reflections and words of wisdom this will be a great event for you to network with experts whether you're already part of the Challenge Partners network or from a school feeling inspired and wanting to know more.
Of a completely different nature the 8th of March marks a date we mustn't forget… it's International Women's day! Our new co-working space BDC Works are hosting Press for Progress a motivating and uniting event for women to help women. This creative event will bring together all different types of women to talk about stress health leadership and even more so to spread the love. If you're looking to put progress into action then this is where you need to be on the 8th March from 6pm.
Following this interactive event we will be hosting Materials Research Exchange & Investor Show which will be here from 12th-13th March to help develop commercial success. The event will demonstrate the ground breaking new materials and processes to the industry to ensure their success leading up to commercialisation. The event is designed by key professionals and experts to pass on their knowledge to others.
As we approach the middle of the month embracing the best AV in the industry
Reflex TD is the UKs largest technology showcase for AV users and will take place at the BDC on the 15th March. The main floor will be showcasing hundreds of the latest products from 50 of the biggest names in the AV industry. Why not register to come and discover some of the most relevant technologies today all in one place before the venue gets ready for one of our successful annual shows…
Another year another master investor show… Every spring Master Investor gives 5000 investors the opportunity to gather in London for a day full of networking with expert speakers CEOs and fellow entrepreneurs. Considered as the must attend event for private investors by attending you will get the latest insights from the best names in the industry and learn how investing can be fun exciting and inspiring!
On the 20-21st March we will be hosting Europe's largest and most respected market access and pricing conference to help you improve your strategic decision making. This year marks the 10th anniversary of World Pharma Pricing & Market Access Congress and they will be celebrating by bringing their event back bigger and better than ever! Make sure you come along to learn all about the ever changing global healthcare market and network will all the experts.
Slowly creeping towards the end of the month whether you're a fly fishing learner an expert or somewhere in between The London Fly Fishing Fair is the place for you to be on the 23rd-24th March. Taking place in the very heart of London you'll have the opportunity to discover what the sport has to offer and how to get involved in it. The day will include interactive sessions with plenty of fishing and lifestyle brands on board.
If you're feeling lucky head over to their website for a chance to win a holiday for 2 to Argentina…
And last but not least for the last event of the monththe World Cyber Security Congress will be taking over the venue on the 27th-28th March. The Congress is a high level global conference that attracts over 550 CISOs and fellow cyber security professionals from such diverse sectors as Finance Retail the Government and many more. Now in its 4th year attendees come and learn about the latest cyber security technology and services that will help protect against threats.
Take a look at our upcoming events listings to find out more about this month's events and many more. You can also keep up to date with what's going on in the venue on our Twitter and Instagram page. We hope you see you in the venue very soon!
Posted by Evelyn