What's that we hear? Sleigh bells maybe???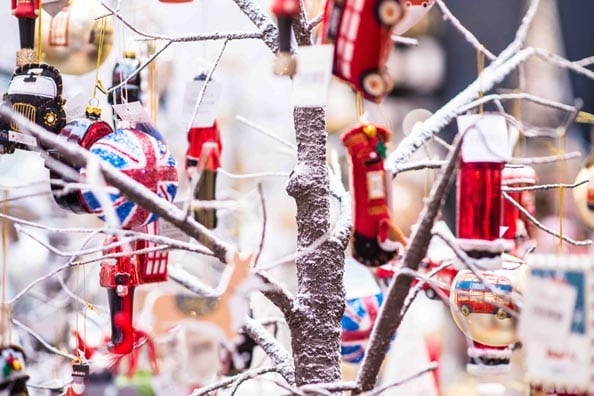 We are slowly making our way well into autumn as the temperatures gradually drop and the days are officially getting shorter. Although there aren't many perks to leaving the office when the sun has already gone down but it does mean Halloween is over and the Christmas Season is truly on its way!
We start the month off with a rather different event held by NatWest, which is taking place on the 7th in our Co-Working Space, BDC Works. Our Collaboration with the Bank has created "Speed Working with NatWest" where you will be joined by other local businesses and support organisations for a fast-paced networking session. Make sure you use your time wisely as you only get 2 minutes per partner…
Whilst this is taking place we will be in the process of setting up and getting the venue ready for the Country Living Christmas Fair from the 8th-12th which I'm sure you're all looking forward to! The annual festive event which brings the pages of the magazine to life will give you the opportunity to meet plenty of different exhibitors of who are artists crafters and designers selling all sorts of unique handmade presents decorations and artisan food. For those who want to make their Christmas 2017 special then this is the event for you.
This networking event will be followed up by Working Futures on the 13th and 14th bringing new ideas and challenges to HR and the world of work through networking meetings and discussions. The event calls upon how the HR Director needs to reorganise the people function for businesses to achieve future business success.
Standing out in the month of November is the Cyber Security Summit. After a successful 7 years this year the event is coming back bigger and better than ever and bringing along with them a brand new exhibition. On the 16th November the event invites data leaders security technology and senior businesses within the industry to examine national leadership priorities and share best practice solutions to achieve cyber resilience in a fast moving digital world.
Another of our favourite events is Sleep and we hope that everyone is just as excited as we are. The Hotel Design Event will be here to turn the venue into a maze of stunning hotel spaces designed with the theme of Loyalty: Lessons in Love. By attending this event you'll be able to meet over 4600 of the global hotel design development and architecture community and discover how hotel brands can deliver beyond the functional for lasting memories that inspire. The event will be here from the 21st and 22nd before we change over to Mines & Money for a week starting the 25th.
This year Mines and Money will be coming back bigger and better than ever! Europe's leading mining investment and capital raising conference and exhibition is bringing together over 3000 investors brokers and mining developers for 5 days to network deal make and knowledge share. The event is designed to reinvigorate the industry with fresh investment and capital raising ideas and plenty of opportunities for everyone in the industry. You might even spot Nigel Farage in the building…
Come back next month to see what we have in store in the run up to Xmas to see what's in the calendar for 2018 and to review our highlights from the year just gone!
Posted by Evelyn