Take a look at what we have coming up in November...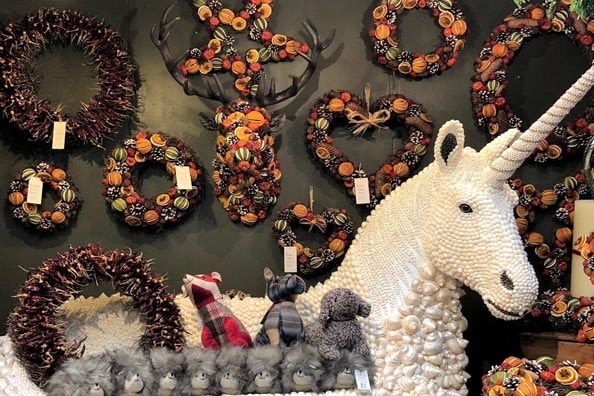 As we enter the month of November, Christmas is growing ever closer and we have plenty of events for you to enjoy… some to even get you into the Christmas spirit as we welcome back many of our regular favourites!
Taking over the second week of the month, Christmas begins at the BDC! Country Living will be transforming the venue to bring you all things festive. Arriving on the 7th -11th we are very excited to see what unique gifts they will have this year. From many talented designers and presents you won't find on the high street come and enjoy a glass of bubbly and live music.
Shortly after this we invite Cyber Security Summit & Expoon the 15th back to the venue after many successful years. Meet the experts of cyber security and data protection to expand your network and be inspired by practical case studies from the industry.
Also held at the BDC this week is LendIT Fintech happening on the 19th & 20th. Bringing you presentations focused on open banking big data and financial services with lively and interactive discussions and predictions from over 150 presenters. A great way to network and find innovative business opportunities.
New to the venue is Treasury Leaders' Summit on the 21st& 22nd. This event will give you the chance to access in-depth research and discus key issues with finance professional representatives from Shell Specsavers Dominos and many more not to miss! Also the opportunity to discuss key issues impacting the profession with senior level peers.
This year's Spirit Show is a bit earlier in 2018 on the 22nd & 23rd November. With high-end fine spirits cocktails and mixers. This event is key for those in the food and beverage industry as it offers samples and a chance to discover new ideas as well as hear talks from a world-leading bartender.
If you are in the industry… come along and join Mines and Money London on the 26th-29th for a full packed agenda over three days. See the latest technology and discover new projects. For an interactive event there will be plenty to get involved with and the 2019 Mines and Money Awards Ceremony will also be taking place alongside the show.
With November coming to an end we have MIMS Learning Live: Red Flags and Respiratory. Taking place on the 30th the one-day conference for primary care professionals. A range of expert and engaging speakers will deliver key updates for GPs and a great chance for networking.
Don't forget to follow us on Instagram and Twitter to keep up to date with the latest November updates and info!
By Samantha
"Take a look at what we have coming up in November..