Careers and Culture... We've got it all in October!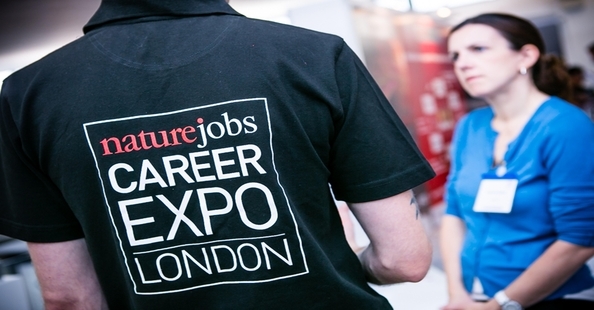 Goodbye September… Hello October! The summer season has officially finished and it's about time to get your jumpers out.
Thinking of a career in medicine? The RCN Bulletin jobs fairis taking place on the 3rd and 4th of the month. The fair will bring together leading employers from the nursing industry including the NHS trusts hospitals and private healthcare organisations offering immediate vacancies in the UK and abroad. Whilst this event is taking place during the day of the 4th NatureJobs the largest careers event and conference catered for the life of science physical science and medicine will also be at the venue. This is an excellent opportunity for students and early career stage researchers and scientific academics to meet a selection of diverse national and international employers at great pharmaceutical institutions digital technology companies and many more.
Following these two recruitment fairs TES SEN show will be taking place on the 6th-7th. The show is aimed at those who are responsible for one or many pupils with special educational needs to help support them with resources ideas and advice on helping students achieve.After a short break JAX London will be bringing into the venue a 4 day conference including a wide range of seminar sessions alongside their exhibition. JAX London is warmly inviting experts and innovators to share their ideas and experience and bring together top IT companies.
If you're looking for something on the smaller side why not pop by into the BDC for Laura Mariani's book launch for her latest book on taking ownership and leadership for your own career. Laura will be reading her favourite passages and answering questions before an interactive Q&A's panel with some of the women interviewed for the book.
On the same date we will also be hosting Digital Families 2017where CEOP and ParentZone will be working together for the first time to bring their inaugural conference to life. The day will explore new and emerging risks that are potential threats to children and young people in the digital age today. The will be of interest to teachers social workers and anyone working in this area of online safety.
Now we've started to hit the middle of the month we have a couple of cultural shows heading your way. The first on the list is the Language show taking place from the 13th to the 15th and will bring three motivational days packed with language classes seminars live forums and cultural performances for a celebration of speech… So if this event doesn't inspire you to start speaking that extra language I don't know what will.
The Portuguese Offer will be up next bringing you plenty more culture with an exhibition where businesses and consumers will be able to discover sample and buy from real Portuguese producers. You'll be able to uncover a vast range of products from shoes artisans textiles food and much more! Last but not least the Angolan Book launch hosted by Patricia Pascoal an Angolan born Interior decorator and author will be revealing her new book on the 21st October to her avid readers!
On the 20th and 21st BMJ Careers Fair will be here to help and give advice to those in search for medical jobs and careers. This will be a great opportunity for attendees to network with potential employers and receive excellent career advice.
Not too long after on the 24th October The Passivhaus Conference is going to take a look into its future and what's coming up. The main subject will feature important topics from 2017 including a particular focus on social housing and education projects which will bring us to our last event of the month.
We wrap up October with the 9th London Droidconevent. You'll be able to join leading experts from the Android team to find out what new ideas and thought processes they have in mind for the future as well as some pretty epic drone events – one absolutely not to miss.
Make sure you follow us on Twitter and Instagram to keep up with the latest October updates and info!
Posted by Evelyn
Please be aware that for all events at the BDC; some roads are currently affected by local improvements that Thames Water are making in Islington. You can always find the most up to date information online in our Visiting Us section.