Take a look at what we have coming up in October...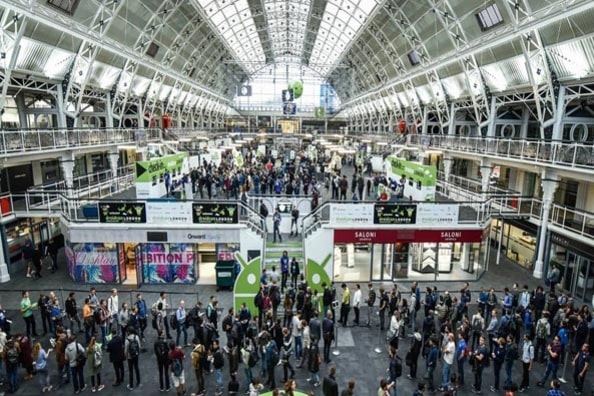 As we enter October and the summer season has officially ended its time to cosy up for the month of October as we have plenty of events to help you get through the month.
We are kick starting the month off with a new event CventCONNECT Europe from the 1st to the 3rd. An event management & hospitality technology company that can manage and report on events and group business. With Cvent being a leading meeting, events and hospitality technology provider they can offer software solutions to for events and it's a great opportunity to network. *>
Nature Jobs on the 3rd-4th is a great way for students, early career stage researchers and scientific academics to network with a wide selection of diverse national and international employers. A great event for all science lovers as it's the largest carers event for the life of science. Running alongside this we have another recruitment fair, TESSEN will be taking place on the 4th – 6th. The event is aimed at those who care for one or more pupils with a special education need and show them support.
If you're looking for an event for engineers JAX London on the 8th- 11th is the one to go to! A four-day conference showing the best cutting edge software engineers and enterprise-level professionals. It's an event to bring together world leading JAVA, JVM experts and innovators to share their experiences and ideas.
We have the UK's largest payment event PayExpo brought to you by Clarion Events on the 9th-10th for anyone who's involved with making payments faster, easier and more secure. It's an annual conference to help shape the future in payments. This is the best way to meet and do business with the right people in the industry. Internet Retailing will also be following straight after PayExpo on the 11th with over 800 digital retail leaders, more than 50 speaking and exhibitors and 4 eye-opening conference tracks.
A new event for the BDC is Café Culture will take place on 16th- 17th. This leading trade-only event for the UKs café and coffee bar industry, is a chance for exhibitors to showcase their products and services to over 4,000 trade visitors. The event will provide the best tools and contacts to help their business thrive.
We will be welcoming the Centaur team back to the venue on the 17th in aid of Business Travel Summit. A one- day conference designed for decision making travel buyers and mangers. The show has been successful for two years running and there no doubt this year will be the same. It's a chance to hear from professional speakers and has great networking opportunities.
ACVEO Conference is another new event at the Business Design Centre coming up on the 18th. With their annual conference it's a chance to explore the tests, achievements of the company and how they can network to provide connections, advocacy and skills.
Not long after this we invite The BMJ Careers team back on 19th-20th for their job in a medical industry this event is for you. It's a great way to get advice about the industry also an opportunity for the attendees to network with potential employers. This event can help make the decisions at every stage of people career.
You won't want to miss droidcon London 2018 on the 25th & 26th October. Celebrations are in order as we will be celebrating it's 10-year anniversary! With an impressive Drone Zone, conference sessions and exhibitors its definitely one for the calendar. There will also be talks from the Android team to find out what exciting new projects they have coming up for the future.
Come along and join us for an afternoon of theatre, dance and music on 28th October! A performance by the talented Anna Fiorentini School of Performing Arts. Fantastic prices will be up for grabs through the raffle. All money will be donated to the chosen charities, The Brain Tumour Charity, Mind Islington and Islington Giving.
With October drawing to a close, we focus our attention to the Total Telecom Congress opening on the 30th and 31st October. This event brings together leaders from the industry in regards to the huge opportunities this It away for telecom to stay relevant in the digital economy and for attendees to network with each other.
Last but not least we have texfusion on the Mezzanine taking place on the 31st-1st November. Creators will be showcasing a wide range of fabrics and accessories from the Textile industry. You will also be able to explore the Denim area which is dedicated to international denim manufactures. *>
Don't forget to follow us on Instagram and Twitter to keep up to date with the latest October updates and info!
Posted by Samantha