It was the night everyone was waiting for. The event of the year, and the hottest ticket in town - the Business Design Centre held its annual quiz night!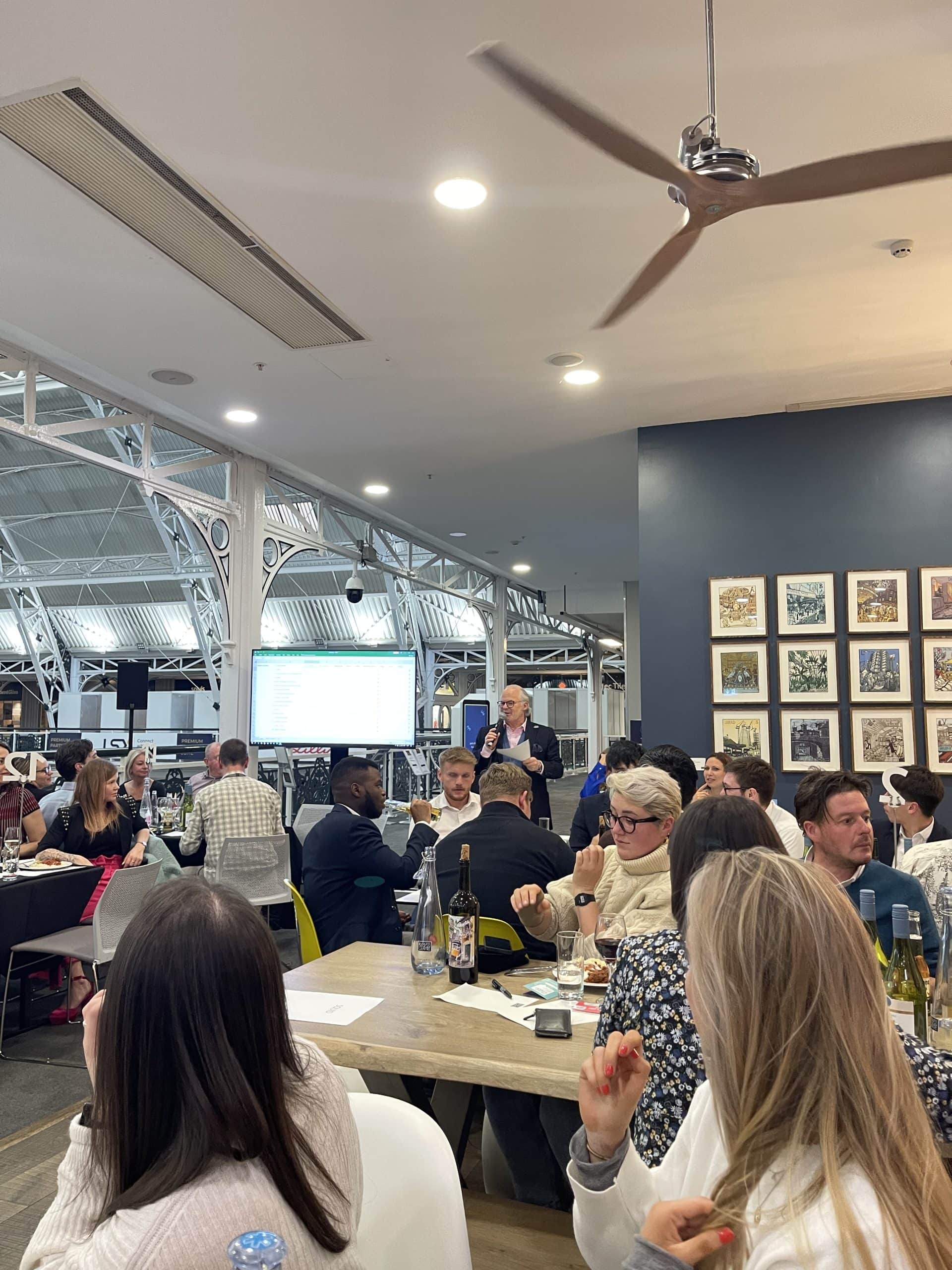 It was the night everyone was waiting for. The event of the year, and the hottest ticket in town – the Business Design Centre held its annual charity quiz night.

With the questions written by the BDC's own Carly King and hosted by BDC Chairman Jack
Morris CBE, the quiz was attended by many of our residents, all making a donation in
aid of The Brain Tumour Charity, a cause close to our hearts at the BDC.

It's estimated that 88,000 people in the UK are living with a brain tumour, and only 12% of adults
live longer than five years after a diagnosis. Despite this, research into them remains woefully
underfunded. Only 3% of the money spent yearly in the UK on cancer research is spent on brain
tumours. Their research and funding has led to many important discoveries in the world of brain
tumours – you can read more about it on their website.

To kick the night off, our residents started with dinner, drinks, and two picture rounds to peruse
while eating. Bonding over plates of chilli with all the fixings (prepared and served by the
excellent chefs of the Good Eating Company), there was lots of chatter, plenty of healthy
competition, and excited debate over whether one of the pictures was of Rome, Italy, or Amman,
Jordan. We'll found out eventually…

Once everyone had eaten their fill, and had a few drinks (liquid courage is a key component of
debating with your colleagues over who the true King of Narnia is), we got well and truly stuck in.
With some exciting and varied rounds, there was an homage to the recently crowned royals,
with a set of 'Kings' themed questions, as well as sports, capital cities, celebrity face-spotting,
and famous addresses (any keen readers certain of who lives at 17 Cherry Tree Lane? Let us
know!).

We had some friendly debates over which Shakespearean King had three daughters named
Cordelia, Goneril, and Regan, and deliberated over which song lyrics and who they belonged to.
The answers for the song lyrics were sung by our vocally spectacular residents, with some
surprisingly talented performances.

After an evening of enthusiastic debate, healthy competition, and the occasional heckle, we
wrapped up another few months of networking, meeting clients, last minute deadlines and all
round hard work, venturing out into Islington's Upper Street, to either celebrate a win or commiserate a loss, depending on which team you were on!

You can find out more information on the BDC's involvement with The Brain Tumour Charity.
If you're interested in joining our vibrant community of residents or holding an event, you
can get in touch with the team at the Business Design Centre and we'll be happy to help.