Read more about Islington's latest jewel!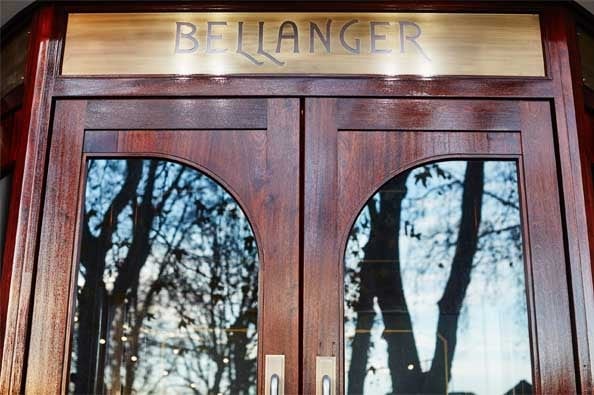 Islington's leafy green located in the Essex Road – Upper Street triangle is firm favourite in the summer months. Staff will pour out of their local businesses and onto the grass to spend their lunch in the sun. In the surrounding area, visitors to Angel arent short of choices to grab a bite to eat or meet for lengthy lunches. One of the new favourites is Bellanger a jewel in Islington Green's crown.
The classic brasserie is glamorously nestled in the building which once housed Browns but the development to the space is miraculous. Sitting out on their terrace looking back into the bar area you could be forgiven for thinking you were in Paris – looking at the menu even more so.
Their simply elegant food is a perfect addition to the area and with a kitchen open all day, late into the evening you can easily pass the time with a bottle or two from their extensive list. Also an ideal lunch stop when limited on time, the new set menu offers two or three courses at a reasonable £15 or £18 respectively to be served in 45 minutes, or at a more leisurely pace for after hours.
Owners Corbin & King have been responsible for some of the most exciting and classic restaurants in London, and this wonderfully relaxed brasserie is a welcomed complement to the Angel area. With many of our staff, tenants and events teams already guests, a visit when you are next at the BDC would be more than advised.
If all this wasn't enough to whet your appetite, the friendly neighbourhood team at Bellanger welcome dogs to the restaurant (you may have seen their HoundsofBellanger hashtag…) and they conveniently have breakfast on the go ready for you at 8am!
For more information on this and other local places to eat and drink head to our listings section.
Posted by Kate