Today we recognise one of the biggest milestones at the Business Design Centre as Chief Executive, Dominic Jones celebrates 30 years with the company. We find out more about his journey in this week's insights…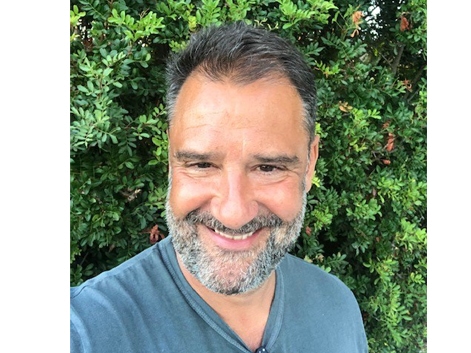 Tell us a bit about your career journey at the BDC…
It's been long and truly wonderous. I started on the property side of the BDC working on the trade centre side of our operation. It was a great grounding as I got to understand and appreciate how important our tenants were (and still are) to our business model. From there, I moved into marketing in what became Upper Street Events before returning to the property side and then onto the BDC Board before becoming MD in 1999, some eight years later I joined. I've now been CEO for nearly 22 years.
You've been Chief Exec for over 20 of those years, what's been the highlight?

There's been so many. In terms of events, I think the Czech House at the 2012 Olympics in London really stands out. It was just such a great event for both London and of course the BDC. I think it's only in retrospect that I realise how special it really was. In terms of importance, I think the current role of the BDC, as one the largest vaccination centres in London feels very special. It's been such a difficult time for everyone in the events sector and to have brought life and a really important event back to the BDC has meant a lot to me personally.
The culture created at the BDC has previously been described as enviable. What's the secret?
We've worked hard to create a very honest, open culture where we are not afraid to discuss things and we have each other's back. I'm also slightly obsessed with great customer service so that helps in terms of how we look after our clients. We also believe in empowerment and who doesn't love that when it's bestowed upon them.
The last year must've been one of the most challenging since your time here, what are you taking away from it?
So much. I've learnt to really value the important things in life like my family and to ignore all the other things that are not. The people we love, appreciation for the things that I really cherish but perhaps took for granted, good health and the importance of being open about how we feel because this pandemic has really challenged every single one of us in its own way. It's been so important to share how one feels and to try to help those around you that are struggling because one day, it may well be you that needs that helping hand.
If you could welcome any event or business to the building, what would it be?
Any event that inspires people and is beautifully presented is always welcome and in terms of a business, Apple would be a welcome addition to the fold.
When you're not working, where could we find you?
Walking my dogs on the Heath or annoying my wife in her studio.