It has been a busy year so far at the Business Design Centre, especially when it comes to improving our impact on the environment. We believe that events can be exceptional and also have a lower carbon footprint if they are done in the right way. However, as with everything, events do have a carbon footprint and it is our responsibility to minimise this impact, not just this year, but for every year to come. It's even better if we use the time as an education and learning opportunity for those who attend, exhibit and where we can take learnings from the feedback and how things are working in reality.
You can't reduce what you don't measure
Each year we have committed to measuring our carbon footprint, as you can't reduce what you do not measure, and this is the fifth footprint we have assessed with ecollective. Take a look at the chart to see how it's been going since we started:
Emissions Breakdown

Baseline Year
2018/19
Last Year
2021/22
Last Year
2022/23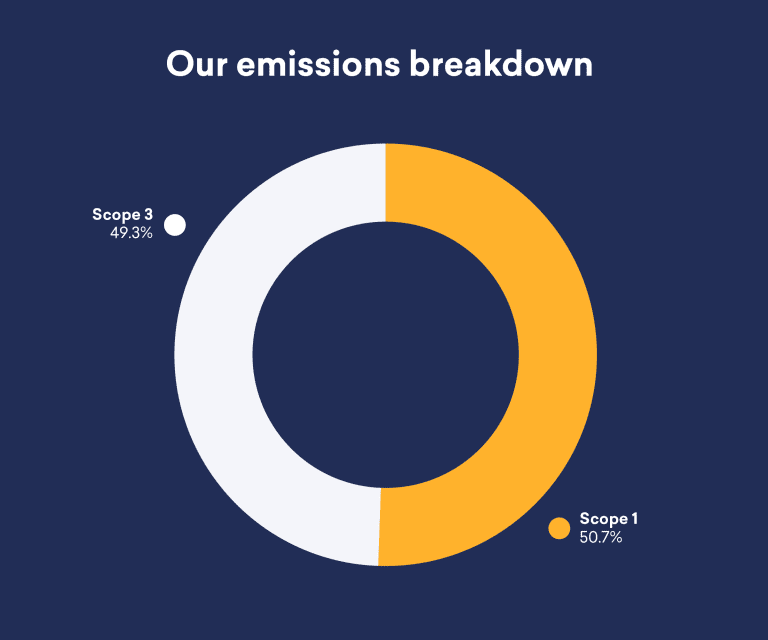 In 2018/19 our total carbon emissions were 1,338,058 kgs of CO2e and in 2022/23 they were down to 357,912 kgs. We're proud to have reduced our emissions by 73% over the last five years, but we know that we still have work to do to reach Net-Zero. If you want to read a bit more about Net-Zero, we have a whole section available to learn more here.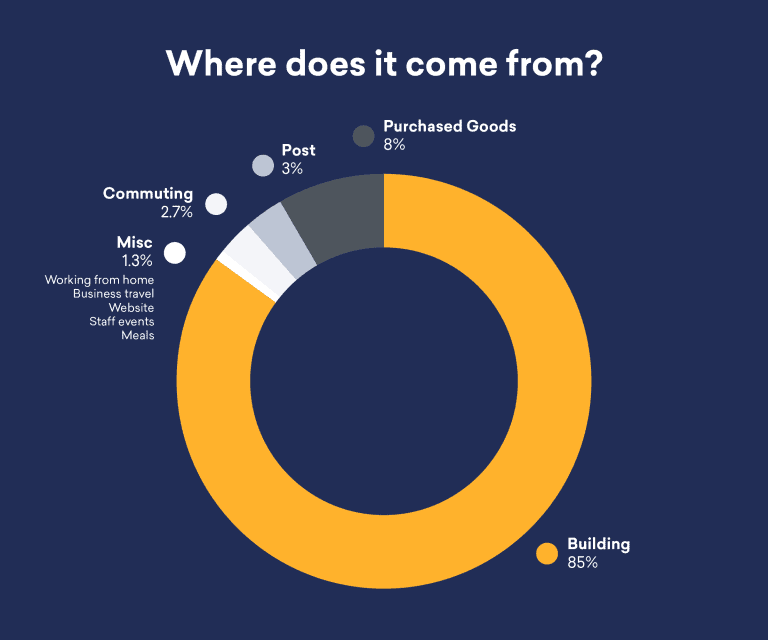 Pinpointing strategies to further reduce our footprint
Each year, as a business, we will continue to measure our carbon footprint and use the results to pinpoint strategies to help us reduce our footprint further. As new methodologies, targets and regulations become available and recommended; we will learn and adapt our plan. We do not have all the answers, nor are we claiming to be perfect, but each year we are striving to improve.
Every year we will also transparently share our work in this area.
This year some of the things that we have done include:
Reducing our electricity usage
Carbon training for our teams
Installing more electric vehicle charging points
Cutting down our travel emissions
Measuring our carbon footprint has provided us with the data we needed to identify key areas for reduction.
Here are three of the actions we're taking to reduce our carbon emissions this coming year:
Reduce our reliance on gas by replacing our kitchens with induction appliances
Implement better support and advice for our clients and suppliers
Deliver post event reporting for events taking place at the venue
Working with the CarbonNeutral® Company
As a business we understand that whilst we have been aiming to make continual reductions to our carbon footprint, there will always be an element that we do need to offset. We've been working with the CarbonNeutral® Company since 2010 to do this through Climate Impact Partners. As we improve and refine our measurements each year, we now submit the data that ecollective collate and use this to purchase verified offsets from projects that also have an onward impact on the community in which they are based. For more information on how offsetting works, you can take a look at our carbon neutral section.
We continue to share our wider learnings and progression in our annual impact report, the current version of which is available online. We always invite questions, suggestions, innovative solutions and other collaboration from across the industry and beyond, so please get in touch with the team or email us at environmentalimpact@bdc.london and we will be able to direct your correspondence accordingly.