The BDC is home to a number of businesses operating in the health and wellness industry. All the way from sports massages, to personalised physio, to lash lifts and tints - if you're looking for a health and wellness fix, chances are our tenants have got something for you.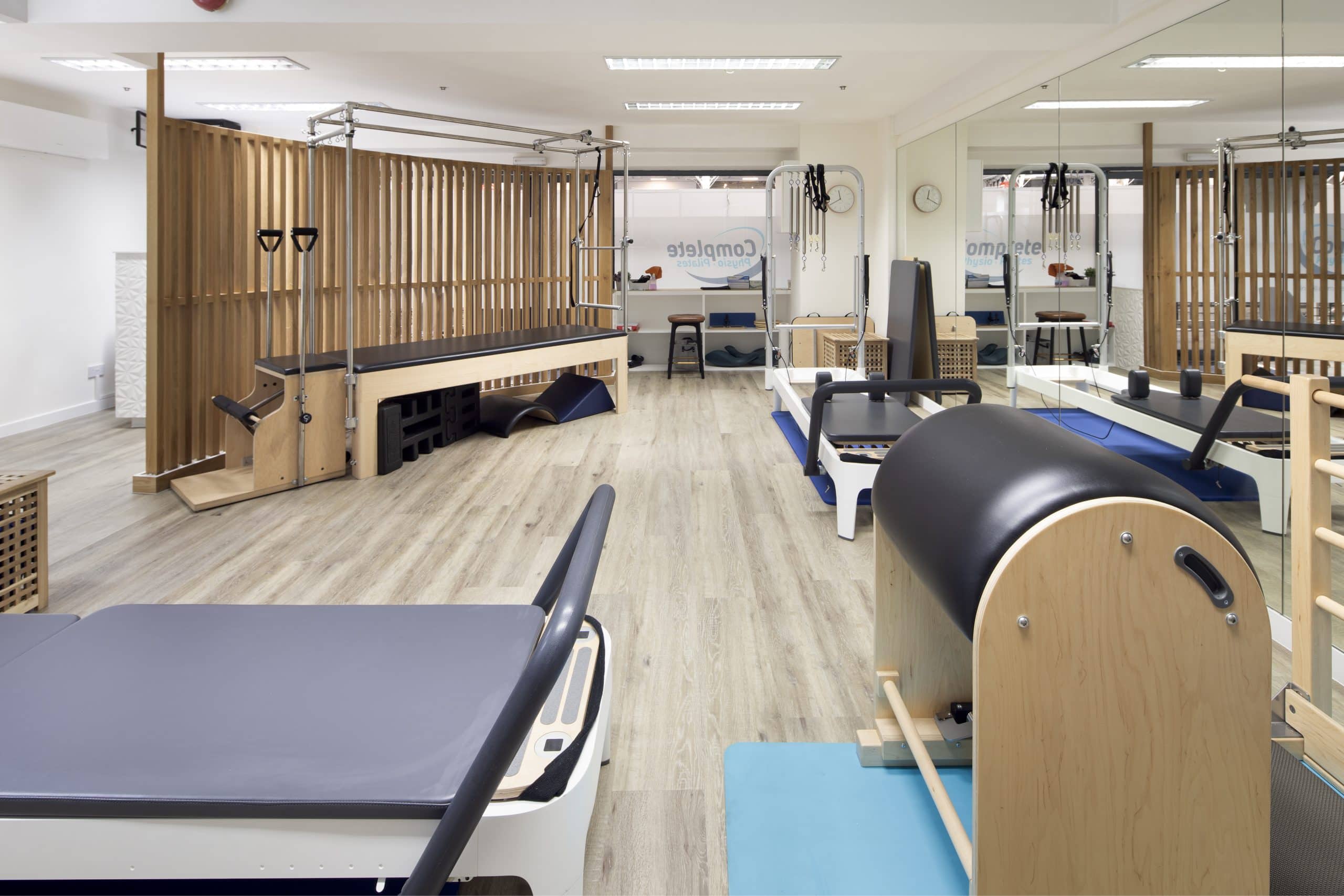 The BDC is home to a number of businesses operating in the health and wellness industry. All the way from sports massages, to personalised physio, to lash lifts and tints – if you're looking for a health and wellness fix, chances are our tenants have got something for you.
Keep reading for a guide to our health and wellness focused residents…
Complete Physio:
Founded more than a decade ago by physiotherapy professionals David Baker, Chris Myers, and David Luka The trio have over 20 years of combined experience in the NHS, as well as in professional sport and private practice.
They offer a range of services (including an all new reformer Pilates studio, right here in the BDC), including but not limited to…
Physiotherapy and sports injuries
A tendon clinic
A pessary clinic
Online physiotherapy
Occlusion training
Sports podiatry
Specialist bracing
For a full list of their extensive services, you can visit their website. If you'd like to book a physiotherapy appointment (or another service), you can do so online, or you can get in touch with them over the phone or via email. If you're located in the BDC, you can find them in Units 226 – 227.
Betty's Brow Bar:
With more than 12 years experience in the beauty and wellness industry, Sweta Dutt offers a multitude of beauty treatments, including:
Threading:
HD brow treatment
Eyebrow tinting
Lash lifts and tints
Eyebrow waxing
Custom henna design and application
For some examples of Sweta's work, take a look at her Instagram. If you'd like to get in touch with her, you can email her or give her a call. If you're in the building, pop along and see her in Unit 101D.
Miracle Massage:
Miracle Massage is a massage clinic located in the heart of the BDC, specialising in deep tissue massages, Swedish relaxation massages, and pre/postnatal massages. With years of experience and training, they also offer CBD oil massages, essential oils massages, and even baby shower massage packages, for the mother and a small group of friends or relatives.
You can take a look at the work Miracle Massage does on their website and social media, and you can get in touch with them via email or over the phone. Or, if you're local to the area, you can find them in Unit 145C of the Business Design Centre.
Reach Healthcare:
Reach Healthcare was born out of the frustration over fractured services observed over the years for families with children with complex healthcare needs. Made up of an expert group of nurses with over forty years of combined experience working with children and adults with different disabilities and complex care needs, they have gained an incomparable wealth of skills and experience.
Their services are split between adults and children, and they can assist with a range of responsibilities such as:
Attending medical appointments with you.
Help with personal care and hygiene, meals, and feeding.
Assistance with getting ready, for example for school or college.
One-to-one support at school.
Support with social or cultural activities, shopping, leisure and sport.
Supporting the family to establish daily routines.
If you require their services, or you would like more information, you can contact Reach Healthcare via their website, or call them on 0203 441 5474, or get in touch by email.
As an exhibition centre, we also have a number of health and wellness industry related events coming up. On the 9th of June, we'll be hosting MIMS Learning Live, a popular event providing training and education for GP's. Coming up after that is the Health Optimisation Summit on the 17th and 18th of June, and covering the latest health technologies, equipment, and services, as well as nutrition and methods for optimal health and performance.
Revolution:
Revolution training is a long standing, exclusive personal training studio at the heart of the BDC, specialising in 12-week transformations, with clients focusing on a variety of health and fitness goals. They've undergone a recent refurbishment, and have a state-of-the-art training studio, so you can be sure you'll have the advantage of only the best facilities.
Personal training at Revolution is also suited to all levels of fitness, as their plans are tailored to each individual client. Unlike a standard gym, there are no monthly or annual membership fees, as clients attend exclusively for personal training, and as a result, receive a service that is customised to their fitness needs. You can visit their website and get in touch to book a free taster session tailored to your needs.
PureGym:
Very conveniently located right next to the BDC, PureGym Angel can give you everything you'll need for a good training session. There's a variety of kit, with cardio and resistance machines, plenty of free weights, and even a studio. As a member, you'll also get access to a wide range of classes, and even a selection of personal trainers, if you're looking for something slightly more bespoke.
A membership starts at as little as £25.99 a month, and day passes are available from £10.99. You can even take a (virtual) look around, you can try taking the 360 tour, although their membership is also 100% contract free, or if you're not completely satisfied, you can freeze, cancel, or move your membership to a different location.
Visit their website for more detail.
Bodylab:
Bodylab, found in Unit 111L of the BDC, offers a range of therapeutic massage treatments. Ironman triathlete, cyclist, and trail runner Chris Wilsons set up Bodylab in 2000 after realising the importance of regular sports massages to prevent injuries and make consistent training easier.
Chris is best known for his injury treatments and targeted sports massages, and is often able to provide immediate relief. Every client has different needs, from recovery from a heavy training load, treating persistent pain, preparing for events, addressing lifestyle issues such as bad posture from desk work, or simple relaxation.
The clinic is open five days a week, and with an osteopath available on Tuesdays and Thursdays. To get in touch, you can contact Bodylab at chris@bodylab.co.uk.
For any further information on either events at the BDC, or any of our residents, you can visit our website, or get in touch to speak to one of our team members.