The Business Design Centre (fondly referred to as the BDC by its residents) is home to a variety of unique businesses and showrooms. We've got specialist radiator suppliers, […]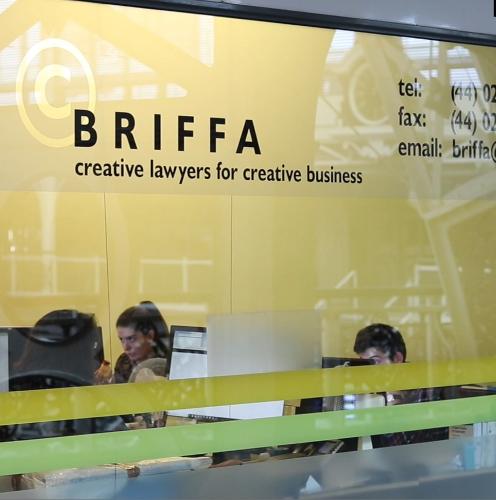 The Business Design Centre (fondly referred to as the BDC by its residents) is home to a variety of unique businesses and showrooms. We've got specialist radiator suppliers, 3D animation companies, digital marketing agencies…
This month we wanted to highlight the legal firms that reside in the BDC, so without further ado, let us introduce the lawyers of the Business Design Centre.
Briffa:
Established in 1995, Briffa is one of the UK's leading specialists in intellectual property law. In case you're unfamiliar with it, intellectual property law relates to the establishment and protection of 'intellectual creations' – inventions or designs, brands, artwork, and music all fall into this category.
Trade secrets, patents, copyrights, and trademarks are typically considered the four main types of intellectual property, but this isn't necessarily exclusive of anything else!
Briffa specialise in several different key practice areas, including video games, art, music, graphic design and branding, product design, and fashion. They also offer a completely free consultation (which is followed by fixed fee quotes). If you needed any more assurance on the quality of their practice – one of their previous clients is at-home meal kit giant HelloFresh!
Want to reach out to them? You can find them in Unit 139 – 142 of the BDC, or you can get in touch with them at info@briffa.com or 0207 288 6003.
Gillen De Alwis:
Another member of the Business Design Centre legal family, Gillen De Alwis is an established firm of solicitors, with experts in legal areas ranging from criminal law, to commercial and residential property law, immigration, financial and international crime… the list goes on.
Working as a team, Gillen De Alwis pool their resources and combined expertise in order to provide only the best legal advice.. They are renowned for providing a highly discreet, sensitive, and professional service, and you only need to take a look at the testimonials on their website to know that you'll be placing yourself in highly qualified hands.
Need assistance with some tricky bits of property or company law? Gillen De Alwis is the place to go. Looking to get in touch? You can call them on 0203 357 6400 or get in touch via email, via info@gdasolicitors.com. Or, you can give them a visit at Unit 111F&G of the Business Design Centre!
Remus Robu:
Specialising in helping Romanians living in the UK, Remus Robu Solicitors specialise in personal injury law. Personal injury law is the legal term for injury to the body, mind, or emotions (rather than an injury to property or possessions).
Remus Robu and his team are experts in representing clients from Romania who have suffered serious or catastrophic injuries and accidents in the UK. Each year, the team at Remus Robu successfully completes cases where victims receive compensation for accidents (with sums ranging from £1,000 to over £1,000,000).
Remus Robu is also a member of the Association of Personal Injury Lawyers (APIL) and the Pan European Organisation of Personal Injury Lawyers (PEOPIL), which is a group of solicitors from across Europe who come together to support each other in representing victims of tragic accidents.
Although they can of course be found at the Business Design Centre, Remus Robu are also able to visit you at the hospital, your home, or your workplace if your injuries mean that you cannot easily travel to see them.
If you want to get in touch, you can reach Remus Robu and his team at office@remusrobusolicitors.co.uk or on 07801 271 981. Alternatively, you can arrange to visit them at Unit 231a of the Business Design Centre.
In Summary…
Between the three companies listed, we think that most of the areas of law you might need are covered, but if you do need the services of an expert, specialist lawyer, we would recommend that you get in touch.
Interested in becoming a resident of the BDC? To talk to us about it (or for any other enquiries) please contact us here.