Today we welcome Mike King co-founder of Eleven Hundred Agency who are based in BDC Works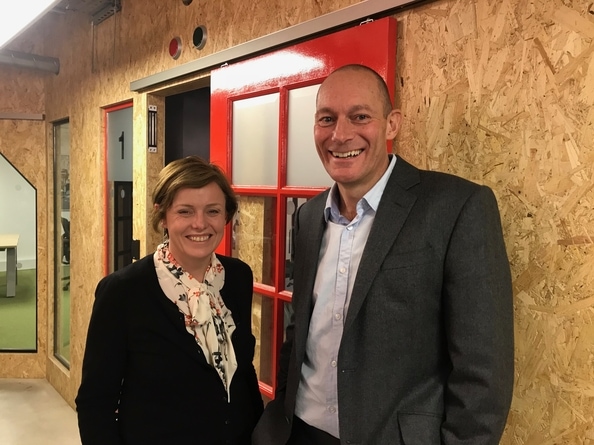 This week we have collaborated with companies that we work with and provide a home to here at the Business Design Centre who work within and alongside the tech sector. To celebrate London Tech Week we have a blog each day this week featuring a member of our community and their view of the industry. Today we welcome Mike King co-founder of Eleven Hundred Agency who are based in BDC Works…
"With London Tech Week upon us it is interesting to reflect on the strong growth the UK tech industry has seen over the past decade. There is no doubt that the UK is seeing accelerated levels of innovation and larger numbers of tech start-ups than ever before.
The proliferation of technology across all areas of society and the growth of the digital economy have produced a massive global industry presenting lots of opportunities and encouragingly the UK is a more significant player in the technology sector.
We started Eleven Hundred Agency a PR agency that specialises in working with technology companies in BDCWorks a year and a half ago. Since then we've worked with 16 different clients of which exactly half have been UK companies. In a sector that has historically been dominated by companies from the US this is remarkable – by way of comparison in 25 years running our previous firm (unimaginatively a PR agency that also specialised in working with technology companies) less than 10% of our clients were UK firms. It is clear that UK tech is booming.
Of course the US and in particular Silicon Valley remains the epicentre of the technology industry. It is the home of the largest technology firms in the world and literally thousands of technology start-ups. The historical reasons for Silicon Valley's success are many but it continues to thrive because it has the highest concentration of the world's most highly skilled engineers and researchers and an entrepreneurial culture where risk taking is the norm and venture capital funding is plentiful.
In the UK there has been a concerted effort to try and build a business environment that replicates the factors that have enabled Silicon Valley to thrive. The UK has some of the best universities in the world in both Computer Science and in Electrical and Electronic Engineering (of course Stanford University has a pivotal role in the development of Silicon Valley) and much work has been done to train attract and build a strong highly skilled tech workforce.
From a bureaucratic point of view it is relatively easy to set up new companies in the UK and ironically advances in technology such as cloud computing various comms apps and the digitisation of the workplace have all lead to an explosion in co-working spaces that are at the heart of modern start-up culture.
The UK now also has one of the most highly active Venture Capital communities outside of North America giving entrepreneurs access to funding the lifeblood of any start-up as it grows and expands operations.
The UK's start-up community still has a long way to go to emanate the phenomenal success of Silicon Valley. Much progress has been but there are still some areas where UK business culture has work to do to catch up with our US cousins. It is often said that in Silicon Valley acceptance of failure is one of the biggest assets that contributes to the high levels of risk taking that are essential to build such innovative businesses. Attitudes towards risk are clearly changing here but culturally we remain more cautious.
British start-ups are also often slow to appreciate the value of marketing themselves and are reluctant to spend enough money telling the world what they have to offer. Again this is changing (as the number of UK clients we have at Eleven Hundred Agency clearly demonstrates) but more progress needs to be made. After all people won't buy something if they don't know it exists or what it does for them."
Mike King Eleven Hundred Agency