Take a look at whats coming up at The BDC later on this year.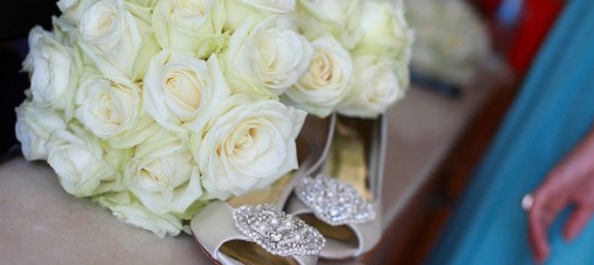 Did a special someone pop the question at the weekend? Was Valentines night the beginning of the rest of your life? Have you got some serious wedding planning on your hands?
With love in the air, it seems only fitting to welcome 'Brides the Show' to the BDC which will be taking place on our main exhibition space and throughout our conference centre in October. With exhibitors from across the wedding industry involved there certainly will be a variety of bridal wear to try and wedding related pieces for you to check out, as well as all the other essentials needed for the big day!
We decided to speak with two of our most fitting BDC tenants for the occasion, Freya Roseand Angelica Bridal Boutique to find out a little more about their top tips for your special day. Freya and Angelica both based in the venue have years of experience between them when it comes to bridal wear and wedding style!
The Angelica Bridal Boutique has been located in the BDC for over a year now providing every kind of dress and accessory a bride could ever need. The boutique offers a wide range of unique styles keeping up to date with the current trends in bridal wear. You can find this showroom on the ground floor of the venue where you can meet with Angelica's team to chat about a whole outfit for your dream day!
With every perfect dress you need a fantastic pair of shoes and who better than the Business Design Centre's favourite – Freya Rose; who has been based out of Islington for over 4 years providing brides with the most ornate and stylish footwear for their big day. She originally worked from home but as her business became such a success Freya decided to open up a showroom to show case her beautiful couture shoes. Ever since then she has been fitting ladies with their ideal shoes right here in the venue!
When asked what she particularly liked about working in the space she stated that 'the building has the wow factor' and that her clients are always intrigued. Branching out from the success of her shoe collections Freya is now launching bags belts and further bridal accessories to her clients. To find out more about Freya and Angelica or any of our tenants here at the venue check out our showroom directory. If you are planning your wedding then watch this spacefor more on the show later this year!
Posted by Charlotte.