Take a look at a new local hotel only a short walk from the BDC!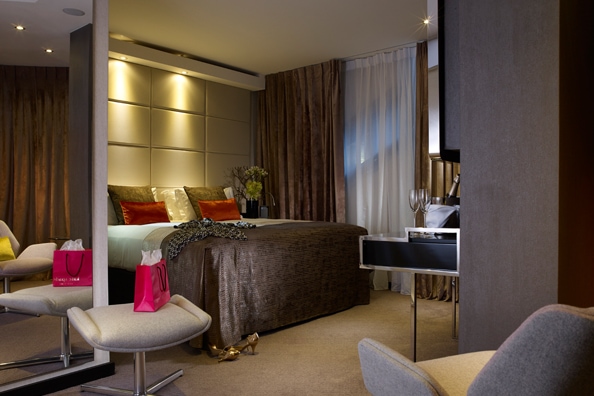 We're pleased to announce some local news that will excite visitors to the BDC! The Montcalm hotel group have recently opened M by Montcalm only a short walk away from the venue along City road. This couldn't be situated in a better location as visitors will never have to worry about travelling around London – there are bus stops and tube stations less than a minute away and it will soon be close to one of the brand new Crossrail networks from Liverpool Street which is only a 15 minute walk away. This high tech futuristic hotel with 269 rooms over 17 floors is the perfect place to recharge after a busy day at an exhibition or conference. Montcalm have everything in one building from a Michelin star restaurant through to relaxing spa and therapy treatment area with saunas, Jacuzzi and swimming pool. Ideal for a post event wind down – bliss!
Montcalm are in the process of improving their already excellent hotel by adding a new 17th floor which will be their stunning executive lounge for Club rooms and VIP guests. It will also allow access from the exclusive 16th floor meeting space in which guests can work and relax whilst taking in the views of the capital. The existing state of the art meeting facility which can accommodate 200 delegates is located on the second floor offers a number of smaller meeting spaces too.
The Montcalm Tech City rooms include some of the highest quality amenities from Elemis & Hermes products, rain showers and baths to top of the range Bose speakers. Montcalm have also introduced the all in one room tablets which let visitors control lighting, temperature, blinds and order any room service. The service doesn't just stop there, with every booking guests are able to choose their perfect pillow from ecological and hypo-allergenic through to vitamin treated or anti-aging. Each room also offers a number of room scents to help unwind whilst you are relaxing.
We highly recommend trying the M by Montcalm so take a look at their listing or please just get in touch if you would like more information.
Posted by David