MEAT Liquor N1 may be new to the area but their story goes back a little further...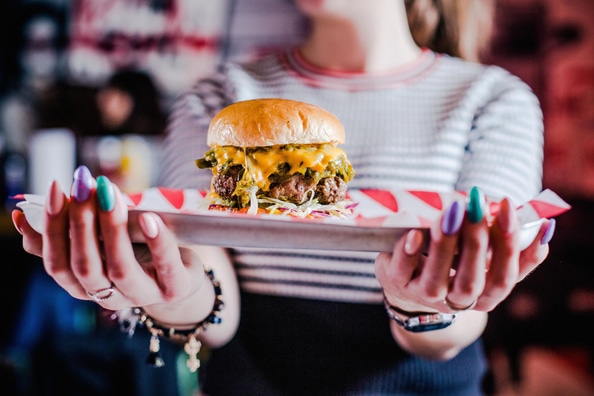 They may have only moved in down the road back in October but MEAT Liquor has already taken Angel by storm, fast becoming one of our favourite haunts. It's been a five year journey for the team, but now with restaurants in choice locations across the country (and Singapore) they are celebrating their success.
In January 2011 creators Scott and Yianni formed the idea that has given birth to the tasty little chain. Originally opened as #MEATeasy and serving simply meat and liquor in an abandoned Italian restaurant above a pub in New Cross, South London – who knew how it would evolve.
MEAT Liquor N1 is an indulgent hideaway tucked back from the hustle and bustle of Upper Street in a converted garage; the perfect place to sit and while away the hours over burgers, pints and a little discovery we made known as Deep Fried Mac 'N' Cheese. Just try it!
If January is a time of health and fitness for you though don't dismay, as you can still pop in and try their less calorific options (the Halloumi Mushroom Burger is highly recommended) or your friendly 'Burgerette' can arrange for any option to be served 'Protein Style'.
Monday 11th January is the official celebration of their first pop up and first Monday of trading at MEAT Liquor N1 so if the above has your taste buds tingling then they are giving you a 50% discount off your bill all day today!
You can find the restaurant at 133b Upper Street, N1 1QP and look over their menu online too.
Posted by Kate