Along with remote working, Zoom meetings, and dress-down Fridays, one of the other growing trends in office spaces up and down the country is office plants.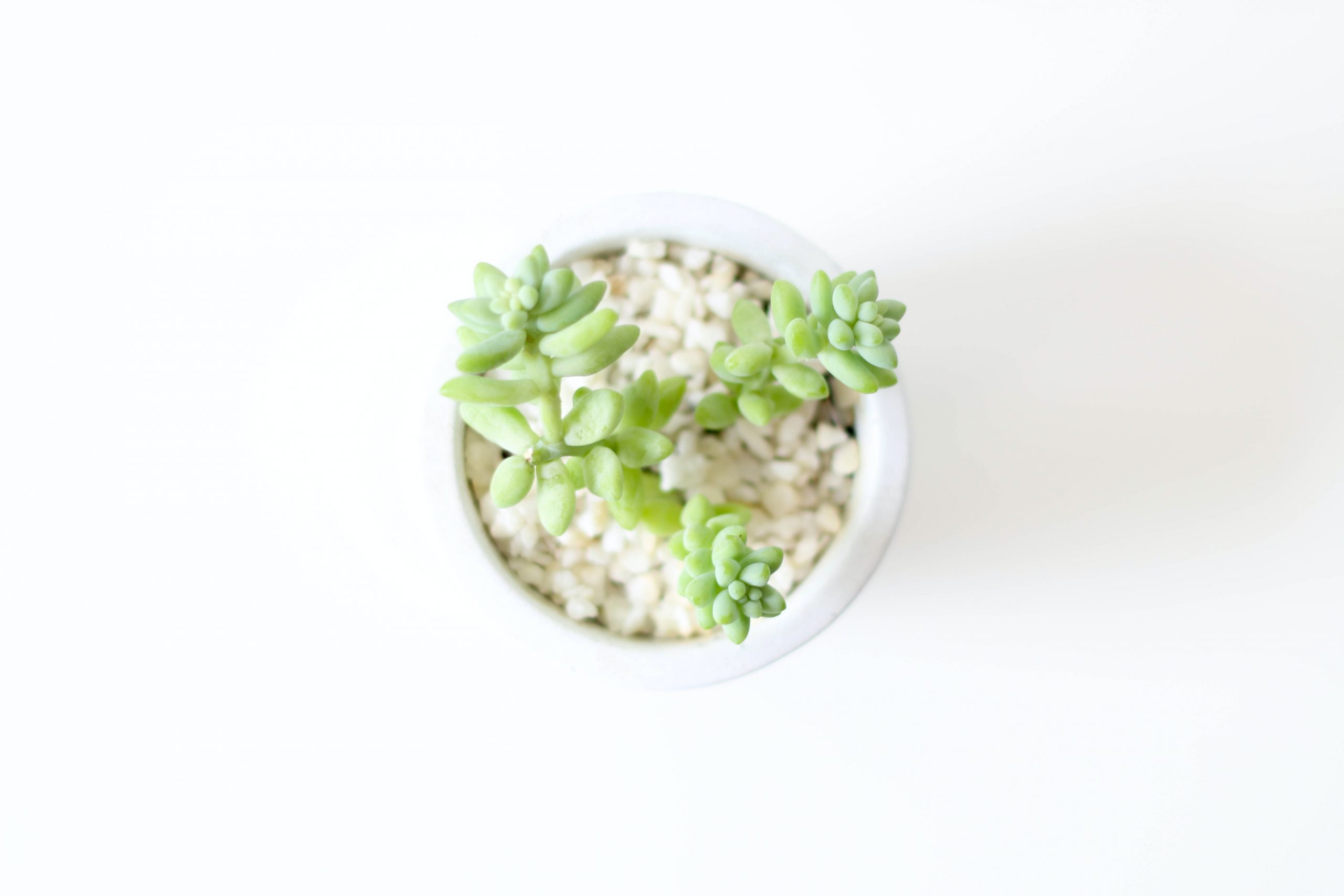 From desk bouquets to standing potted plants and indoor trees, more and more offices across London and beyond are turning to plants as one of the most natural forms of decoration – boasting a series of health benefits as well as serving to beautify the space.
Across a growing number of businesses and commercial spaces around London, indoor plants can be seen in every corner, with companies across all industries embracing the benefits of indoor plants and creating the kind of decorative vibe which connects the inside with outside surroundings.
Office plants are everywhere, so we decided to take a closer look at why office plants are so beneficial, and what you should be looking for to bring your office and desk space to life.
The Benefits of Plants in the Office

Did you know that having a plant in a room for just one day can remove up to 87% of toxins in the air of that room?[1] Contrary to popular belief, office plants are not just there to look good – they also boast an array of scientific benefits which prove that a little greenery can be good for productivity. Plants are renowned for improving the quality of the air around them, and as such can help keep employees and colleagues feeling healthier. They can also help to boost productivity in a workspace, with
various studies showing that flowers and indoor plants can lead to greater productivity and a broader range of creative ideas from working groups.
Other benefits include:
Plants increase the humidity around them, which can aid physical health.
The aesthetic trend is popular and can create a more balanced workspace, particularly in a very corporate office with little in the way of décor.
Office plants can improve overall satisfaction with the working environment for employees, making them feel more energetic and inspired.
---
[1] https://www.proflowers.com/blog/office-plants
What to Look for in a Great Office Plant
The benefits are clear, but one of the biggest questions we see being asked is whether an office plant has to be large in order to really make a statement and boost those health benefits for the good of the office. In short, the best office plant for your office is one which compliments the size of the space and creates a statement item of decoration without completely overrunning the space.
Here at the BDC we have a whole range of spaces available, with a variety of sizes and layouts – and we have seen some great office plant configurations across our partner organisations and companies.
Some of our top tips for bringing in the best office plant include:
Give thought to the amount of sunlight that your plant will receive. If the natural light in your office is minimal, pick something that thrives in dark spaces – for example the 'ZZ Plant' which is renowned for being low maintenance and requiring little in the way of water and light.
Select office plants that are easy to care for and which do not require watering every day (unless you are willing to check up on your plants during the weekends and holiday season!)
Don't pick something with a short lifespan – instead, select a long lasting plant which grows slowly and will continue to provide an office pick-up year after year. This presents high value as well as long-term enjoyment, particularly popular with budget-conscious colleagues.
Make sure you know the growing time and full term size of the plant you choose – or you might find that the plant is kicking you out of your own office within months.
Once you've got your office space sorted, chosen the perfect office plant pot, and have elected a volunteer to take charge of the watering and general maintenance, it's time to choose your plant.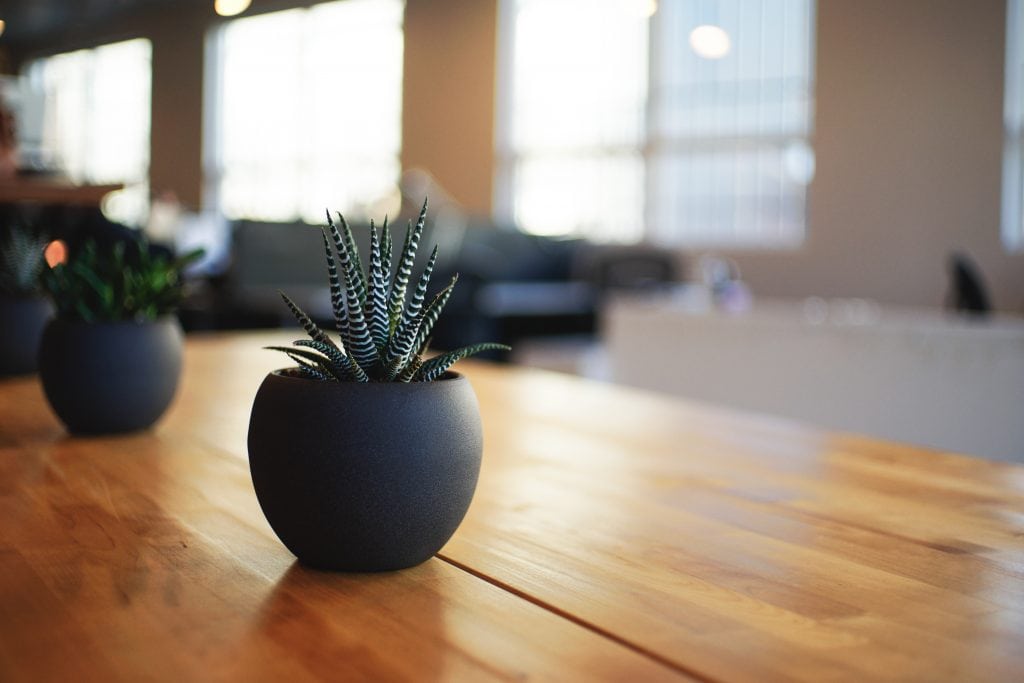 5 of the Best Plants for an Office
Aloe Vera – Not only is aloe super easy to care for with very minimal requirements, but it also provides pure aloe gel inside the stem-like leaves which can be very soothing when placed on cuts or dry patches of skin in the cold Winter months. Aloe likes light so place it is in a well-lit spot and watch it thrive.
Corn Plant – The corn plant is a popular choice for those looking to clean their office air, with very few specific guidelines when it comes to care. Office workers across London and beyond herald the Corn Plant for its resilience in the face of accidents, wrongdoing, and the odd Christmas holiday where the plant was completely forgotten.
Bamboo – We love a Bamboo here at the BDC, not only because it's easy to look after but also because it is light and bright and creates a vibrant welcome in any office. Bamboo is one which grows well, so is a good choice for large offices.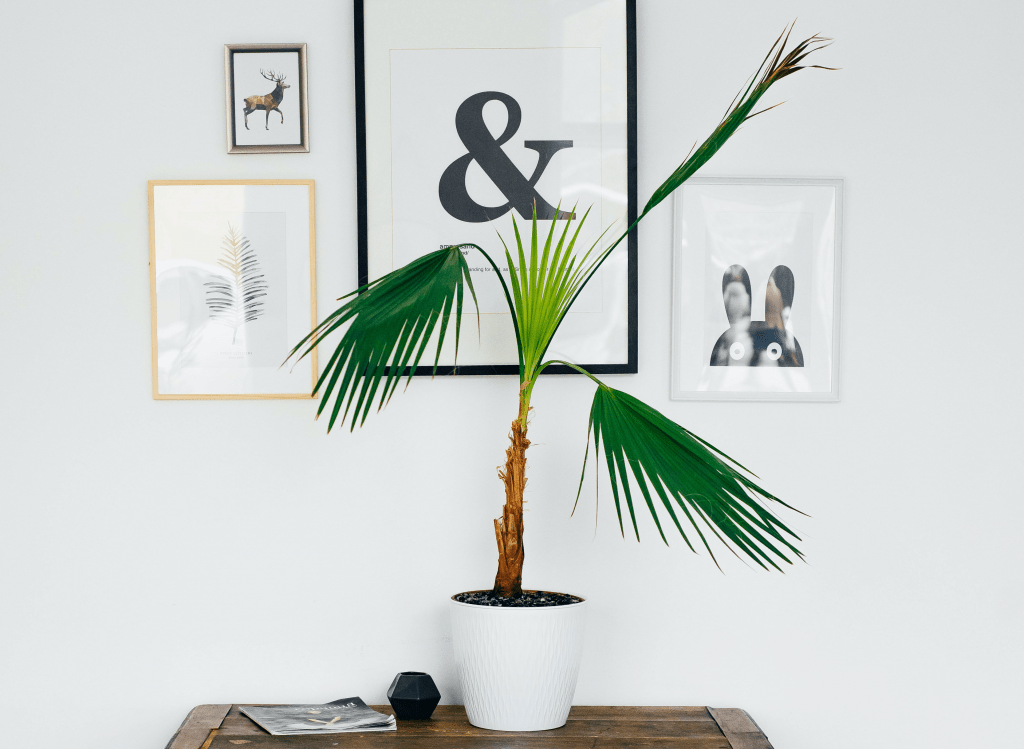 Peace Lily – This is a good option for offices looking to bring a little floral décor to their space as well as the standard green leaves of an office plant. Peace Lilies bloom with simple white flowers and are known to keep the air around them clean and pure.
Cast Iron Plant – As the name suggests, this option is a tough plant which grows well with very few requirements. The great thing about the cast iron plant is its ability to adapt to the surroundings, provided you understand the care it needs – for example if placed in a darker office, water less frequently.
In order to make the most of your favourite office plants, you first need to start with a great space that makes you feel productive and helps to breed your business success. Here at the Business Design Centre, we are always looking to bring new businesses and organisations into our offices – plants or no plants! For more information on the spaces we have available, get in touch with the team today.