There are plenty of articles circulating with obvious remote working tips like "set up a designated workspace" or "take regular breaks". But how about the really important tips […]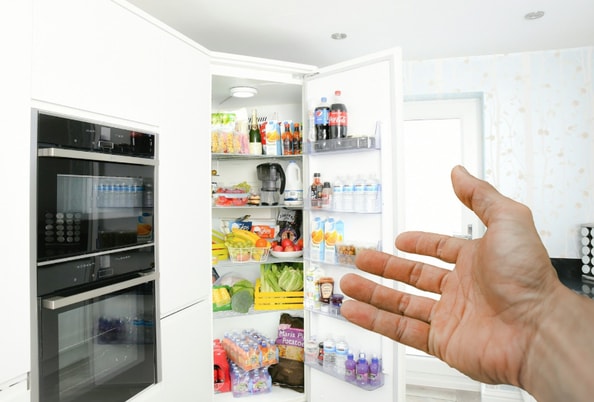 There are plenty of articles circulating with obvious remote working tips like "set up a designated workspace" or "take regular breaks".
But how about the really important tips like "don't turn yourself into a potato" or "be more cat"?
Digital marketing agency Signify Digital have put together 5 top tips for working remotely.
Here are 5 remote working tips you actually need in your life:
Remote working tip #1: Don't turn into a potato
The Twitter world exploded last week when an employee tweeted a photo of her boss as a potato. Lizet Ocampo is the political director at People for the American Way. Whilst we all adjust to remote working due to the Coronavirus outbreak Lizet is keeping her business moving through regular video conference calls with her team.
Unfortunately Lizet had downloaded some funny filters for non-work related video calls and one of these was applied to her profile for their Monday morning meeting. Lizet explains "I just kind of gave up and stayed as a potato for the rest of the call."
Whilst this situation proved entertaining some bosses might not see the humour in situations like this. Key remote working tip – test your video conferencing tools before you dial in to a live call with colleagues!
Remote working tip #2: Work out while you work
If you'd usually walk or cycle to work you may be struggling to find time to exercise whilst remote working. The good news is there are plenty of exercises you can do at your desk so you can maintain some level of fitness during the Coronavirus lockdown.
Forbes has a super article featuring 10 exercises to do at your desk. From back stretches to leg raises these are the perfect workout alternatives for remote working. Don't forget to check your posture throughout the day to avoid slouching and placing strain on your muscles.
Remote working tip #3: Don't eat the entire contents of your fridge
This will be the greatest test of endurance you'll face when remote working. A quick post-breakfast bacon bagel a bag of Wotsits and two cream eggs with your coffee Dairylea triangles for elevenses a nutella omelette before lunch…
Remote working puts you in close proximity to a fridge and food cupboard that isn't heavily policed by stingy colleagues. No passive aggressive notes on the yoghurt no one lurking as you shovel spoonfuls of peanut butter into your mouth. But remember this; remote working is a marathon not a sprint. Pace yourself and eat sensibly – to avoid running out of food by midday on Monday AND for the good of your health!
Remote working tip #4: Be more cat
Here's the thing about cats – they really don't care what you think. They rest when they want to seek attention when it suits them and manage to find the most comfortable spot to perch and watch the world go by. When looking for tips for working remotely, we could learn a lot from cats.
Just because you can be more available when working from home doesn't mean you should. If you're looking after children whilst remote working it's even more important to protect your work hours. It's not realistic to achieve the same level of output as you would in usual circumstances.
Make time to rest schedule regular comfort breaks and don't feel you need to respond to work emails at all hours of the day and night. Basically be more cat.
Remote working tip #5: Don't take up the Ukulele
You've no doubt seen countless articles that suggest NOW is the PERFECT TIME to take up a new hobby read a million books or learn to play a musical instrument. Our advice? Just focus on getting through this life-changing global pandemic adjusting to your new remote working schedule and trying not to spill coffee on your laptop.
Perhaps you're juggling work and childcare or missing loved ones who are quarantined far away. You might be worried about the risk of becoming unemployed or struggling with your mental health.
Whatever your situation, one of our top tips for working remotely is this: go easy on yourself. You're getting through each day and that's fantastic. When you're done working switch off your laptop and give yourself a big pat on the back – you've survived another day of lockdown!
If you're looking for your next office space to let in north London, get in touch with our team today!