After event drinks? Post conference wind down? Just fancy a pint after work?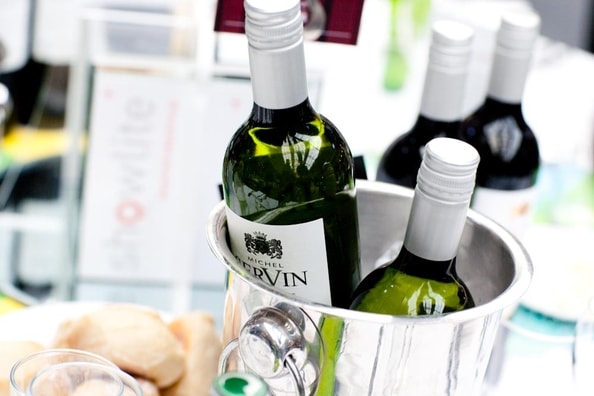 After event drinks? Post conference wind down? Just fancy a pint after work? You couldn't ask for more in Islington. With a world of options to choose from all on our doorstep.
Here's a selection for the festive period and a little update on what's been happening on the bar scene of late along with some of our favourites.
Down towards Angel the Nags Head has recently seen a refurb with its Fizzical Fridays from 4pm till close you can grab a bottle of bubbles post-event for a bargain price. If you only fancy popping over the road for a casual lunchtime meeting then we love the Wenlock & Essex. With club sandwiches and Skin on chips by day it's great for an informal catch up. At night it's a different story with its back-room dance floor becoming a popular choice recently for exhibitor parties.
For those looking for the pub feel, round the back of the venue on Liverpool Road there's always The Regent. It's more on the relaxed side with a decent jukebox and not to forget £5 pizzas on a Friday! They're really good at keeping you up to date with their offers, so if you're local don't miss out and follow them on Twitter. The Bull also offers a great pub atmosphere with an international selection of beers and ales.
For something a little more on the formal side, Brown's new chef has re-vamped the menu offering a platter and a bottle for an after work special. Or if you're not wearing a suit, you'll be able to enjoy the grungy goodness of Slim Jims a little further down the road.
Literally two doors down and new on the scene is Italian, Vivo. What most don't know is they have a great bar at the back with a cocktail maestro! If you're peckish you won't fail to notice their hot and cold specialties on the way in and if you want an outdoor space following your event here then you can point your guests at their decking from our windows.
If you want something different for your delegates there's always the little walk down the road to Lucky Voice with their private karaoke rooms and weekly quiz you can entertain until late into the night. The Old Queen's Headhas some of the same and with their room for hire upstairs you can have a private intimate party with a separate bar and room for a DJ or band.
Finally after a birthday celebration in early 2013 the long bar opposite the Islington Green received many a visit. Get in touch with XOXO's friendly bar man who'll be more than happy to make a bespoke cocktail menu for your party named after your sponsors or to the theme of your event!
You're never short of places to go in the area and there's plenty more to explore in N1. If you need ideas for before during or after your event with us get in touch and we'll be more than happy to help.
Posted by Kate.
"You're never short of places to go in the area, and there's plenty more to explore in N1