Office space renovation doesn't just revamp your physical space, it can also improve the productivity of your team. Check out our latest blog to find out how.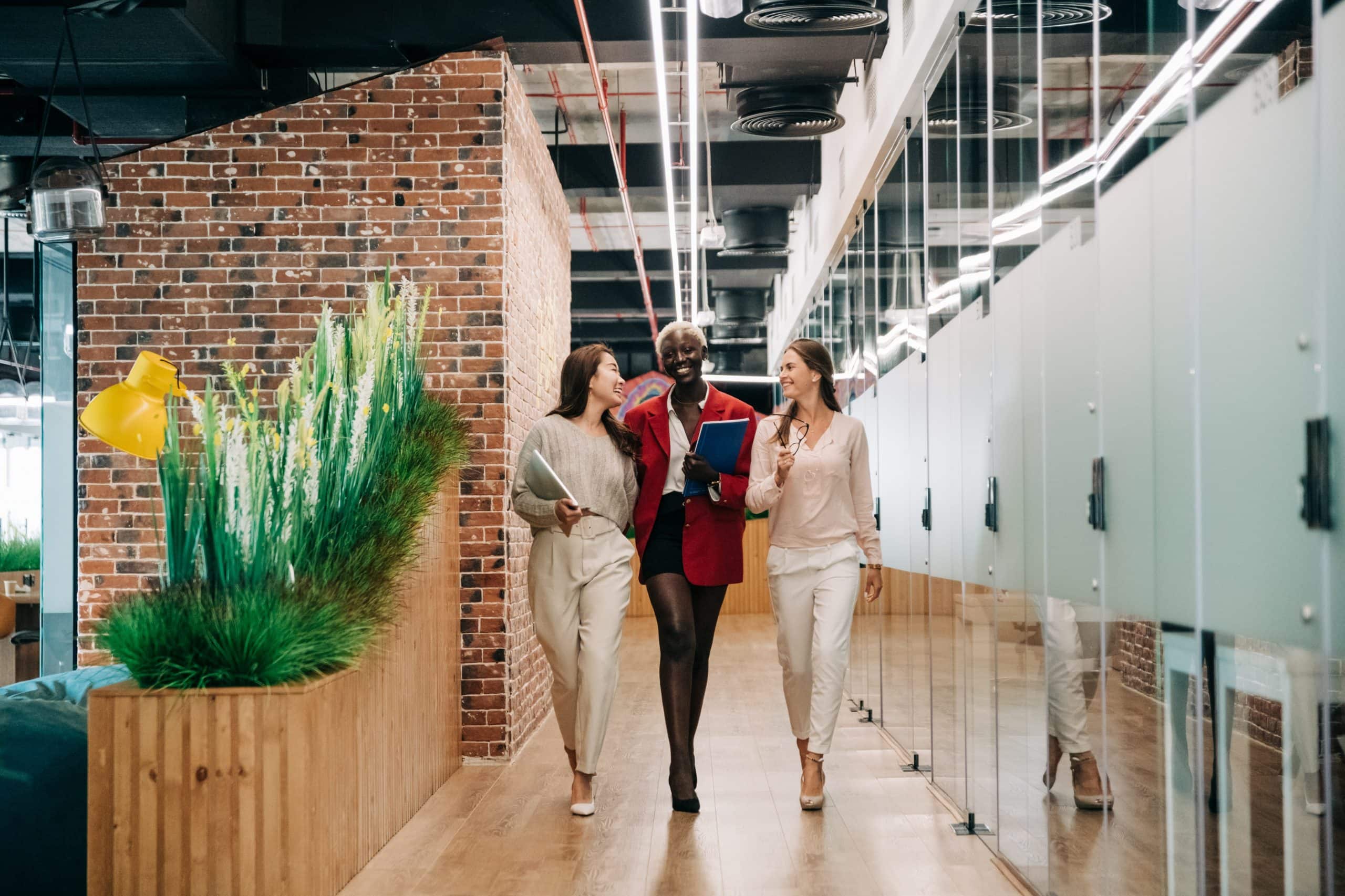 Your office isn't just a space in which your employees work – it is also a physical representation of your business and provides that crucial first impression to any suppliers, clients, or contacts that come to visit.
Studies have shown that there is a direct link between physical environment and productivity, with one scientific report stating that "people who are unhappy with temperature, water quality, lighting and noise conditions in their offices are more likely to say that this affects their concentration at work[1]". So, what should you do about it?
It all comes down to the way we utilise our office space and the way we integrate aesthetics with the structural decisions made during an office space renovation.
Key areas of focus during an office renovation
Let's start with the immediate working environment itself.
Creating a supportive workspace means first considering the layout of the office – from giving your team enough space to move around, to ensuring that computer screens do not spend most of the day reflected by direct sunlight
Desks: Does the placement of desks in your office create a continuous flow of movement? Does your office layout support collaboration while also giving employees the space they need to immerse themselves in quiet and private work?
---
[1] An Overview of the Influence of Physical Office Environments Towards Employee – ScienceDirect
Office Chairs: It is important to make sure that the desk and office chairs you provide to your team are supportive, as you are responsible for the welfare of your employees physically as well as mentally during work time.
Lighting and Sound: These are office renovation areas you don't really think about until you realise that they're wrong – and by then it can be too late. Consider the acoustics in meeting rooms and work out where the natural light shines across your office before any kind of final placement of furniture, so that you can make use of the space in the best way possible. If you find your office is very echoey or the light is too bright in certain areas, invest in blinds, sound-proofing curtains, and roof absorbers which drop down from the ceiling and absorb excess sound and echo.
Temperature is another important factor to consider, ensuring that your office provides adequate ventilation in the form of fresh air, with supporting heaters during the winter months and air conditioners during the warmer months.
Once your furniture is in place, it's important to create an open forum whereby colleagues can come forward with complaints about their equipment, should they have one.
Now, what about the 'rest' of the office? By this, we mean the facilities and extra spaces that are provided to support productivity and comfort – including the kitchen and bathrooms, and the reception space which receives and holds any visitors.
These communal spaces are often the best spots in which to inspire and support creativity, through visuals and extra details which create a sense of teamwork. Some great ideas we've seen amongst our residents include framed articles or examples of business recognition, branding colours and quotes, and even team photos from parties or events. Reception: The Reception space is of course a crucial touchpoint when it comes to creating a first impression. Review your office reception, and ask yourself if this is a fair representation of exactly WHO you are as a company, or whether you are selling yourself short. Are you utilising the space to incorporate enough branding, imagery, and marketing collateral?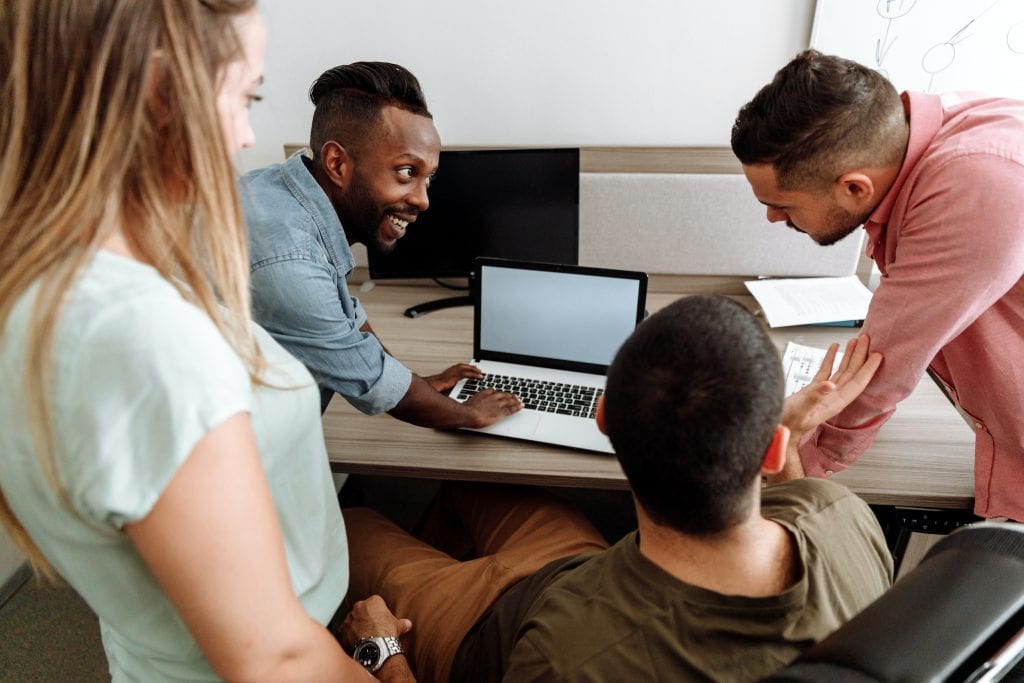 Breakout spaces: Does your team have somewhere to go when they need a break from work? More offices than ever before are embracing flexible working – but that doesn't just mean letting your team members work from home every so often. Flexible working can also mean presenting more of a balance in the office itself, with many modern offices benefitting from dedicated break rooms, cafeterias, kitchens, and even games tables. The more of a balance you can offer, the happier and more productive your employees will be.
Collaborative workspaces: Does your office provide the team with a place where they can all work together and share ideas? Whether it's a large boardroom or a corner of the space dedicated to open group working where you can brainstorm on the walls, a collaborative workspace is a good way of supporting team working and can again present a good opportunity to celebrate your business and branding in a visual way through colours and artwork.
Kitchen and Bathrooms: Again, these are spaces where you should consider the space you offer and the quality of the facilities. They can also present a good opportunity to put your business blueprint on the space, with branding colours a good way of creating continuity for employees and visitors alike.

Other areas of focus
Safety and accessibility are other key areas to focus on during your office space renovation, including fire exits and consideration for how your office supports visitors and team members with disabilities.
Business should remember that their office isn't just a space for employees to work and clients to visit – it is the home , and the physical embodiment of your business. Making sure your office reflects the tone of your business is crucial, with equal focus on physical and mental wellbeing required when it comes to designing and laying out the furniture, décor, and aesthetic & practical extras.
The BDC offers an array of office spaces, depending on the size of your business and your office requirements. To discuss our available office spaces for rent, get in touch with our new tenancy desk today at tel:+442072886011 or via e-mail at terrys@bdc.london.