This week we're focusing on one of our residents, architecture company Salt White.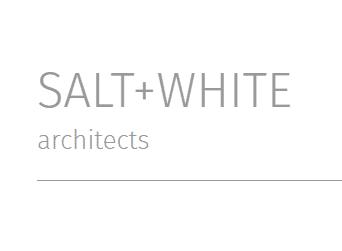 The Business Design Centre is a place for businesses of all focuses and sizes to create a space that feels like home. Whether the space is used for design, as a showroom, a large office or a small office, we are eager to help all businesses thrive.
Speaking of creating homely spaces with innovation at their core, this month's resident focus introduces you to Salt White. Having previously been based in Clerkenwell and subsequently making the inevitable COVID-induced shift towards remote working, the team decided to relocate to Islington because they wanted a change of scenery. An admirer of our building's iconic architecture and busy atmosphere, founder Richard Salt decided to open a small office at the Business Design Centre, where employees can convene for meetings and connect when not working from home.
About Salt White
Salt White is an architecture company that has been around for six years. Created by Richard and his business partner at the time, the architecture firm endeavours to design and create residential spaces that merge seamlessly within their environments, yet simultaneously offer an element of innovation that catches the eye and inspires the imagination.
What They Do
The company is not like your typical architecture firm, focusing on building new structures for its list of clients. Rather, Salt White's specialisation is unique. First, they seek out land for sale in optimal locations to suit a new home. They then design and create entirely original new residential structures, taking inspiration from the surrounding atmosphere. And finally, the company sells the brand new home to eager new homeowners.
They are very focused on their projects, really zeroing in on their unique design. Salt White don't specifically create with clients, but the appealing modern home designs draw the eye of those in the market for a new home.
Where Are Their Projects Based?
Just as they are primarily based in London, so too are their projects. Having created structures across the capital, each one is designed to blend in and add something new to its surrounding urban location.
However, their projects do also extend further afield, with a recent project swapping the bustling city for the soothing British coastline, taking shape on the famously luxurious neighbourhood of Sandbanks, Dorset.
A Word From the Owner Himself
"When we were looking to relocate our office following our shift to remote working in lockdown, we were interested in joining the Business Design Centre for a number of reasons. The building itself offers excellent networking opportunities with other tenants that own creative companies, offering different avenues of intriguing conversation. I also love the atmosphere here, from the various events in the building and the feeling of community that the office space brings." – Richard Salt
Get In Touch
To get in contact with Salt White, call +44 (0) 207 490 4862.
If you're looking for a new office in the heart of Islington, north London, you can get in touch with our 'new residents' team on +44 (0) 207 288 6011 or at terrys@bdc.london.