A month filled with memorable moments and achievements for the BDC! Join us as we recap September 2023 and celebrate the familiar faces and new additions that made it extra special.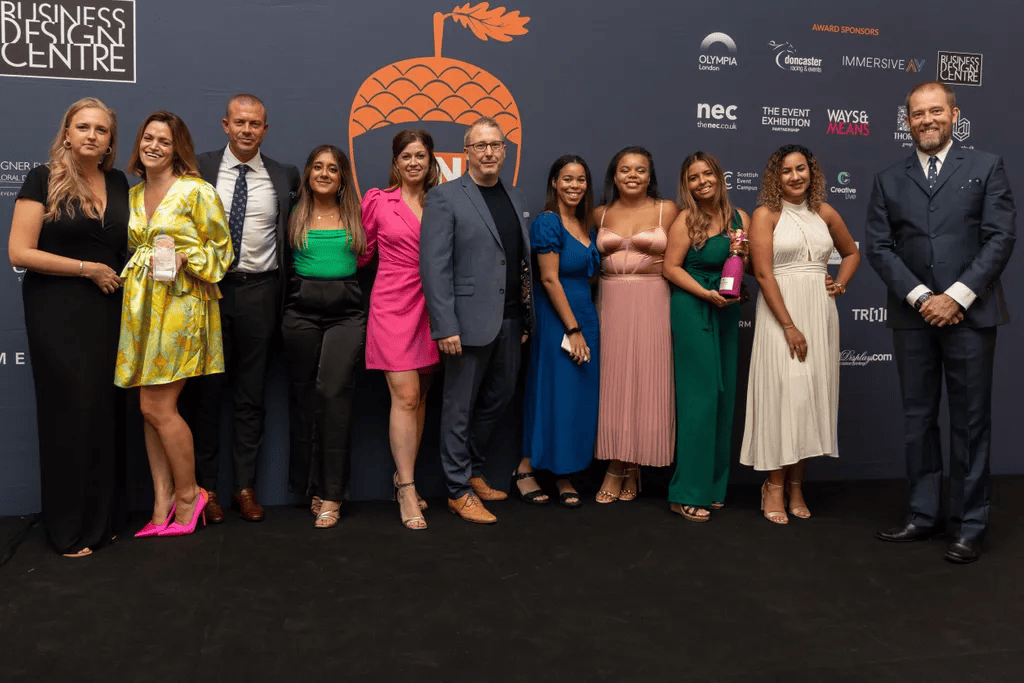 September 2023 was nothing short of something to remember for the BDC, welcoming back some familiar faces and some new additions to our calendar, while celebrating and acknowledging multiple accomplishments and moments for the team. Let's take a look back at what the month had in store for the BDC…
As we almost said goodbye to the summery months and sweltering heat, the team rolled up their sleeves to prepare for the return of events for the remainder of 2023. Gearing up for an exciting few months and having further developments in our sustainability initiatives, it was imperative for this to be communicated throughout the team to our event organisers and beyond. Sustainability commitments have been a key part of our ethos at the venue for well over a decade now, and with our recently attained B Corp Certification and advancements on our journey to reaching Net-Zero before 2030, we continue to work diligently to support the processes across the business.
Find out more on our sustainability initiatives here, and watch the video below to check out our most recent update on our journey to Net-Zero…
The launch of EIN's Conference Buyers Guide 2023 and masterclass, sponsored by the BDC…
The Conference Buyers Guide is an annual publishment by Event Industry News (EIN), and this year's edition was launched over a breakfast in our conference centre, bringing together organisers and suppliers, providing an excellent opportunity for networking and collaboration. You can check out the guide here, which is considered a must-read for eventprofs to learn about best practices, trends and current advances in industry.
The breakfast was followed by an exhibitor masterclass for those set to exhibit at Event Technology and Event Sustainability Live London 2023 at ExCel London later this year. The BDC will also be exhibiting here, so be sure to pop down and have a chat with our Marketing and Communications Director, Kate, and Conference Executive, Elena, who will be providing valuable insight into the event sustainability world and how it is applied at the BDC.
EN Indy Awards & Conference
Becoming a host and headline sponsor for this year's Exhibition News Indy Awards & Conference in September was undoubtedly a significant highlight for the BDC this year. The day-long conference was dedicated to a series of talks, panels and roundtables discussing and exploring industry challenges, trends and more. The venue then transformed for the evening, hosting the awards ceremony, which recognised and celebrated the remarkable achievements of independent show organisers, teams and individuals. To top off the evening, the BDC were also proud to win the award for Best Supporting Venue!
Check out our reel to see some highlights of the day and have a flick through some of our photos below.
Resident focus…
We haven't only had a successful September event wise, but we have welcomed some new residents to the venue this month. Let us take you through them…
We are really excited to be home to the leading international supplier of lighting solutions, Zumtobel Lighting, where they will be opening their brand new Light Centre here in London on the top level of the venue, officially on Thursday 21st November. This is coinciding with the return of lighting specification exhibition LiGHT 23! Stay tuned for more information on their grand opening, which promises to be a bright addition to the BDC!
Following on from Zumtobel, we have also welcomed RA Retractable Awnings to our residents portfolio, which brings flexible outdoor living to a whole new level with their retractable awnings. With a brand-new showroom also on the top floor overlooking the main mezzanine space which has been spectacularly refurbished, they are also excited to open their doors very soon. 
Finally, building on our portfolio of kitchen appliance-based residents, we have Karaca joining us, again on level three. While they are in the process of jazzing up their brand-new showroom, keep an eye on our social channels to find out more on their official launch date.
Another moment to note, recently moved in residents at kitchen and home appliance specialists at Haier, who held their first press launch at the venue last month, inviting many to come down and check out their product ranges and chat to their team.
As always, we are thrilled to see our BDC community continue to thrive with our new additions to the resident roster, welcoming more opportunities for growth and collaboration. If you are interested in any of our office, studio or showroom space, please contact officeenquiries@bdc.london to find out more.
Investors in People & isla Venue Roundtable
A couple of weeks ago, we had Bruce from Investors in People (IIP) coming in to chat to the team and reflecting on our recent gold standard recertification, which represents the positive environment the BDC always strives to create for our staff. It was a great interactive session for us, creating a valuable opportunity into the BDC's values and how we are committed to enhancing our supportive and inclusive working environment.
Finally, we had our friends at isla host their second venue roundtable with us, featuring the five founding venue members from the BDC, ACC Liverpool, ExCel London, Olympia London, and the Science Museum Group. The industry came together to collaborate and discuss important developments in sustainable venue practices and allowed us to share honest experiences and challenges within the realm of venue operations. We are looking forward to seeing the positive outcomes from this roundtable and the continued progress to come. 
What a jam-packed and incredible month it has been at the BDC! A big thank you to everyone who contributed to making this month possible, whether you were an organizer, exhibitor, visitor, resident or team member. Your dedication and enthusiasm has made this month memorable. Here's to the rest of the year!