It's the most wonderful time of the year… Everybody likes to spend their Christmas differently – you might be travelling to see family and friends, jetting off somewhere […]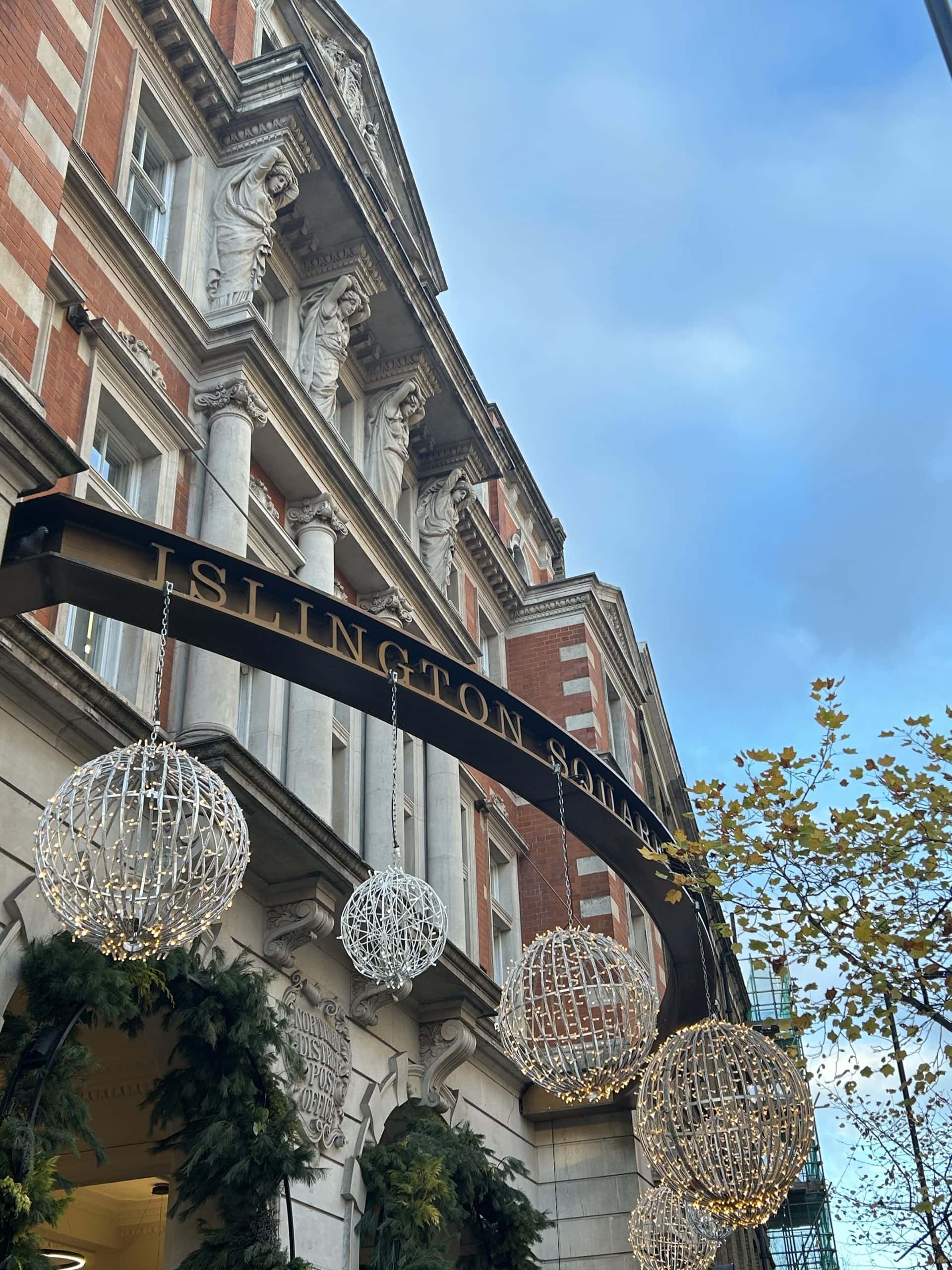 It's the most wonderful time of the year…
Everybody likes to spend their Christmas differently – you might be travelling to see family and friends, jetting off somewhere warm to escape the December chill, or you might be staying put! If you are spending Christmas near Islington, we've put together some suggestions of how you might want to spend your time during the festive period.
If you're short on friendly helpers:
Angel is perfectly set up for Christmas shopping. Whether you're one of our tenants nipping out on your lunch break, or you're in the local area, you should be able to find something for everyone.
Camden Passage offers visitors a cornucopia of unique present ideas. At EGRO London, a specialist Italian grocery, you can not only buy some delicious produce (we'd recommend their bottled chilli sauce), but also discover the exact origin of your products. You could even gift someone a space in one of their events – they have cheese and wine nights, and workshops (like this botanical painting class). While you're there, you should treat yourself to a coffee as a reward for your hard work.
If you're not sure about a culinary present, there's lots of other options in Camden Passage – Magpie Vintage has a carefully curated selection of vintage clothing, as well as some tailor made pieces, for a particularly stylish present.
You could also pick up something unique from one of the weekly markets, or step into the Japanese Gallery and have a flick through some of the prints they have available. Know any caffeine addicts? Plenty of the coffee shops around Angel stock bags of their own personal blends, for a delightfully fragrant present, sure to go down well on Christmas morning.
If you're a last minute shopper, not to worry, Angel Central also has an assortment of popular shopping chains, as well as a very conveniently located Argos, so you should be covered from every angle.
Activities to fill up your (advent) calendar:
Christmas is also a great time of year to get out and about in Islington. You can get your history fix with a Victorian walking tour, which will take you through the different ways Christmas was celebrated in Islington during the Victorian era. It starts and finishes at Angel tube station, and there are still tickets available!
For something slightly warmer, try and find a seat for The Bridge Theatre's production of A Christmas Carol – alright, it's not technically in Islington, but you can get there on the Northern Line, just four quick stops south of Angel. Described as a "zippy, low-fi" production with a thoughtful take on Dickens, it's well worth a visit.
There are also some more traditional festive activities on offer if you're spending Christmas in Islington; Union Chapel has their annual Christmas Service on Sunday 18th December, which will feature the story of the birth of Jesus, as well as some Christmas Carols. Union Chapel is also offering a service on the 14th December as a space for reflection and prayer, acknowledging that Christmas, for many, is a difficult time of year. St Mary's Church in Islington also has some Christmas events coming up, including carols and a Christmas Eve service (where festive fancy dress is encouraged).
Seasons Eatings:
We'd argue that there's one thing Islington does best, and that's food. You can't go a week in the Business Design Centre without someone bursting into the office with the name of a new restaurant that's opened on Upper Street.
We're particularly excited about Noci, just off Islington Green, if you're looking for some delicious, handmade pasta (perhaps a Christmas treat for the office?). Or for a quick Greek treat on your lunch break, look no further than Holy Pitta, just a few minutes walk away. There's also Sessions, which has an exciting, ever-revolving line up of chefs as part of their spotlight on talent. As an added bonus, they offer 15% off to BDC tenants.
For a classic Sunday roast with the family, look no further than The Albion. Their menu is bursting with choices that'll warm you up nicely from the frost that's taken over London in the last few weeks. Personally, we'd start with the soup of the day and toasted sourdough, and then move on to slow cooked pork shoulder (and you can't forget pudding, which would have to be the twice baked chocolate cake). If you've got any other cravings, just take a walk down Upper Street, and you'll be sure to find something to make your mouth water.
Hopefully you're now almost overwhelmed with ideas for how to spend Christmas in Islington. For more Christmas recommendations, enquiries about office space, or questions about events, please don't hesitate to get in touch with us.