Balmy evenings, warm pavements, handmade pasta, music floating softly through the air, a spritz on every corner. If you close your eyes, you could easily be in Tuscany or Rome, but instead you're skipping the passport queues and the Ryanair flight and spending summer in Islington.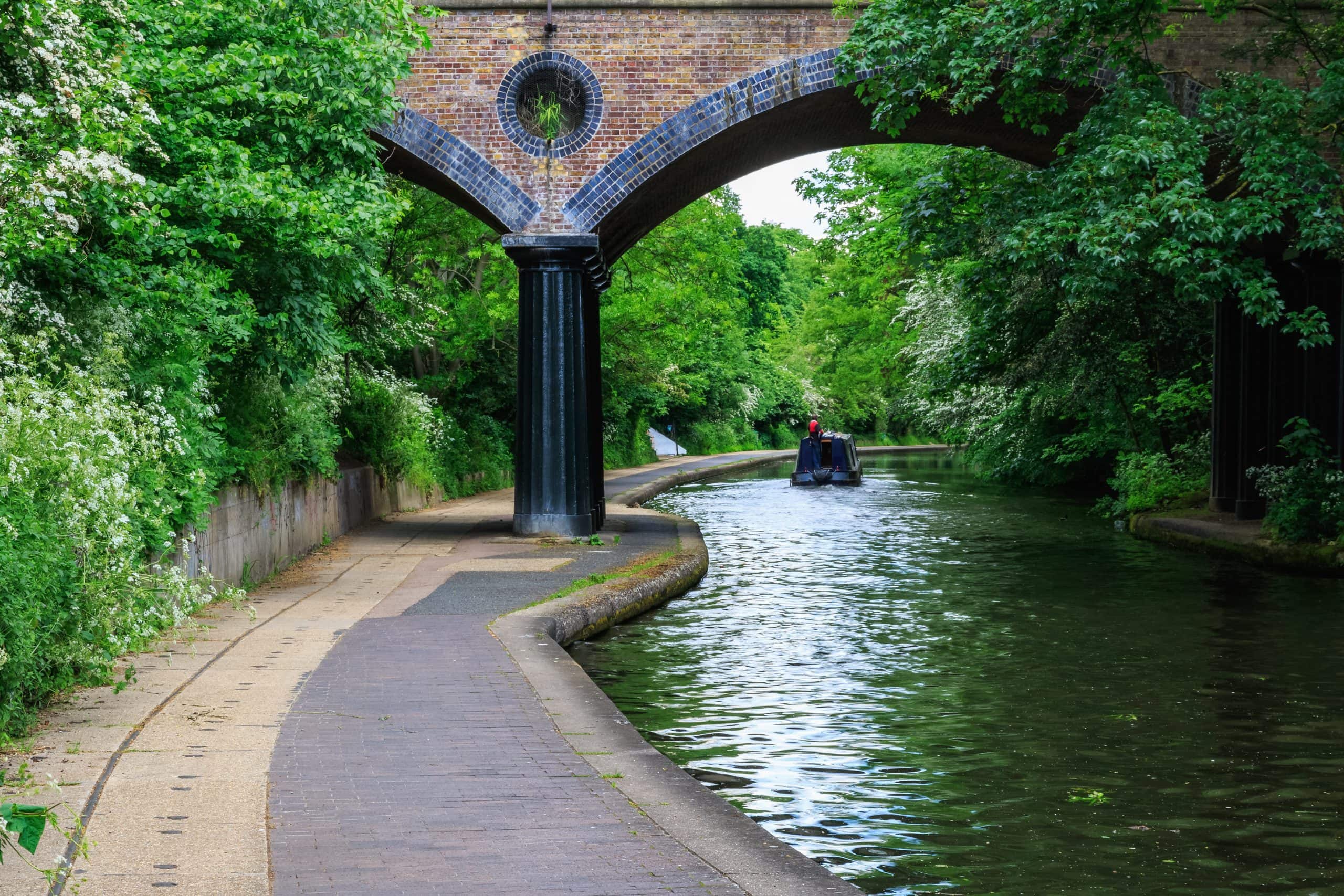 Balmy evenings, warm pavements, handmade pasta, music floating softly through the air, a spritz on every corner. If you close your eyes, you could easily be in Tuscany or Rome, but instead you're skipping the passport queues and the Ryanair flight and spending summer in Islington.
If you can look past the warm temperature on the tube, London in summer can be intoxicating. We're particularly fond of our home borough, Islington – with plenty of leafy parks tucked away on street corners, pubs that'll keep you going late into the night, bustling canal-side scenery, and no shortage of bistros, cafes, bakeries, wineries, and restaurants to keep you busy from June until early September (well, all year round really). There's so many things that you could fill your summer with, it can even be a little overwhelming figuring out where to start, which is why we've put together the ultimate guide to summer in Islington.
Eat, drink, and be merry:
Islington is packed with some truly delicious food spots, along with plenty of pubs and bars. Whether you're looking for the perfect spot for your anniversary meal, a chilled night with friends, or you want a deliciously glitzy celebration of your latest promotion – Islington's got it all.
Trullo:
Starting off strong with Trullo, a friendly neighbourhood spot that offers impeccable antipasti and freshly made pasta on a daily basis. Their beef shin ragu is famous across London, described by TimeOut Magazine as a 'silky, substantial delight'. Other standouts on the menu include the cornish cod with brown crab and braised hispi cabbage, or the fettuccine with meatballs. And whatever you do, don't forget to save room for some tiramisu.
The Albion:
For anything from an after work drink, a long summer evening with friends, to a swoon-worthy first date, The Albion will provide a beautiful setting alongside a wide selection of drinks. One of Islington's most picturesque pubs, the garden features a large veranda covered in wisteria, coating the drinkers below in a romantic scent and soft shade.
The drinks menu features classics – the negroni and the ever trendy aperol spritz are amongst the choices, and they've even got their own thirst-quenching draught, the Albion Ale.
Ottolenghi Islington:
If you're after a relaxed (but still delicious) dinner, lunch, or even breakfast, Upper Street's Ottolenghi is the place to be. The tables are mostly communal, and they'll only take bookings after 5:30pm. Before that, it's a walk-in only game.
For a refreshing lunch, take your pick from the salad bar, with options like roasted aubergine with feta cream, za'atar cherry tomatoes and oregano, and courgette with labneh, harissa tomato salsa and pine nuts. Or if you fancy something slightly more substantial, go for the octopus with rose harissa and spring greens, or the roasted pork belly with black garlic, green mango, and rhubarb.
Prawn on the Lawn:
St Pauls Road has it all – right next to Trullo sits Prawn on the Lawn, boasting some of the freshest fish you'll find in London in summer. Named after its signature dish, avocado toast topped with fresh prawns, the menu also offers treats such as scallops with a thai marinade or deep fried oysters with creme fraiche. Their menu is also apt to change daily, depending on what their fishermen have brought in.
They've got an extensive drinks menu, with more than enough wine to pair a bottle with every dish on the menu, and then some, and tasty-sounding offerings such as a chilli-cucumber margarita, an apricot and cardamom sidecar, or the manzanilla bodegas rey fernando, a dry sherry they recommend pairing with oysters.
Humble Grape:
A humble name with a hefty offering, this wine bar stands out from the rest. A detailed menu simplifies the sometimes intimidating process of trying a new wine, and staff are on hand to recommend, explain, and guide you through the process of choosing your new favourite red.
Humble Grape also does 'Wine Days of the Week', with tempting offers like Retail Monday, Tasting Tuesday, and Bottomless Saturday (see the full guide on their website), it's definitely a good place for a wine lover to start.
Little Bat Bar:
As well as a truly adorable name, the Little Bat Bar has lots to offer. Describing itself as "your local neighbourhood bar with a twist", the drinks menu features some creative titles, such as 'Reinventing Sunday', a mix of cardamom Belvedere vodka, Moet and Chandon champagne, Merlet Creme de Poire, and Pinau de Charentes.
The interiors are also full of personality, reminiscent of an old library, with soft, deep armchairs at the back, and a photobooth tucked away in a corner, it's the perfect spot for a relatively unique evening out.
Green Spaces and Leafy Escapes:
Highbury Fields:
Easily one of the most popular parks in the borough, Highbury Fields is also the largest park in Islington. Able to boast of something for everyone, with plenty of trees, and a designation as a Site of Local Importance to Nature Conservation, plentiful sports facilities (think netball courts, football courts, and even a table tennis table), as well as a highly popular children's playground.
Take the family for a relaxed day out, have a picnic with your friends, or take a long, green walk with your favourite podcast.
Paradise Park:
Easily reachable from either Caledonian Road or Highbury and Islington, as well as on the 43 and 393 buses, the main draw to Paradise Park is its sense of play. With a fully stocked playground for little ones, and plenty of public chessboards for the grownups, it's a lovely place to while away a warm summer afternoon.
Caledonian Park:
While it won't be winning any prizes for Islington's largest green space, Caledonian Park makes full use of its limited space. It's full of history, starting with Caledonian Park clock tower, a grade II listed clocktower that sports the original working clock mechanism as well as panoramic views of North London (it's well worth booking a tour of the top). It is also home to some Grade II listed cattle railings from the 19th century, when the Metropolitan Cattle Market opened on the site that eventually became Caledonian Park. The park combines historical relics and peaceful green space with aplomb.
As you can tell, Islington is full of perfect summer spots – whether you're wanting to gorge yourself, get a drink with friends, or just soak up the sunshine.

For more guidance on some of Islington's best spots, take a look at some of our other blogs. For any questions related to the BDC, please do get in touch with us.