Whether you are a BDC resident, an event organiser, an exhibitor or visitor, there are plenty of ways that you can play a part in minimising your effects on the environment and reducing your individual carbon footprint when coming to the venue.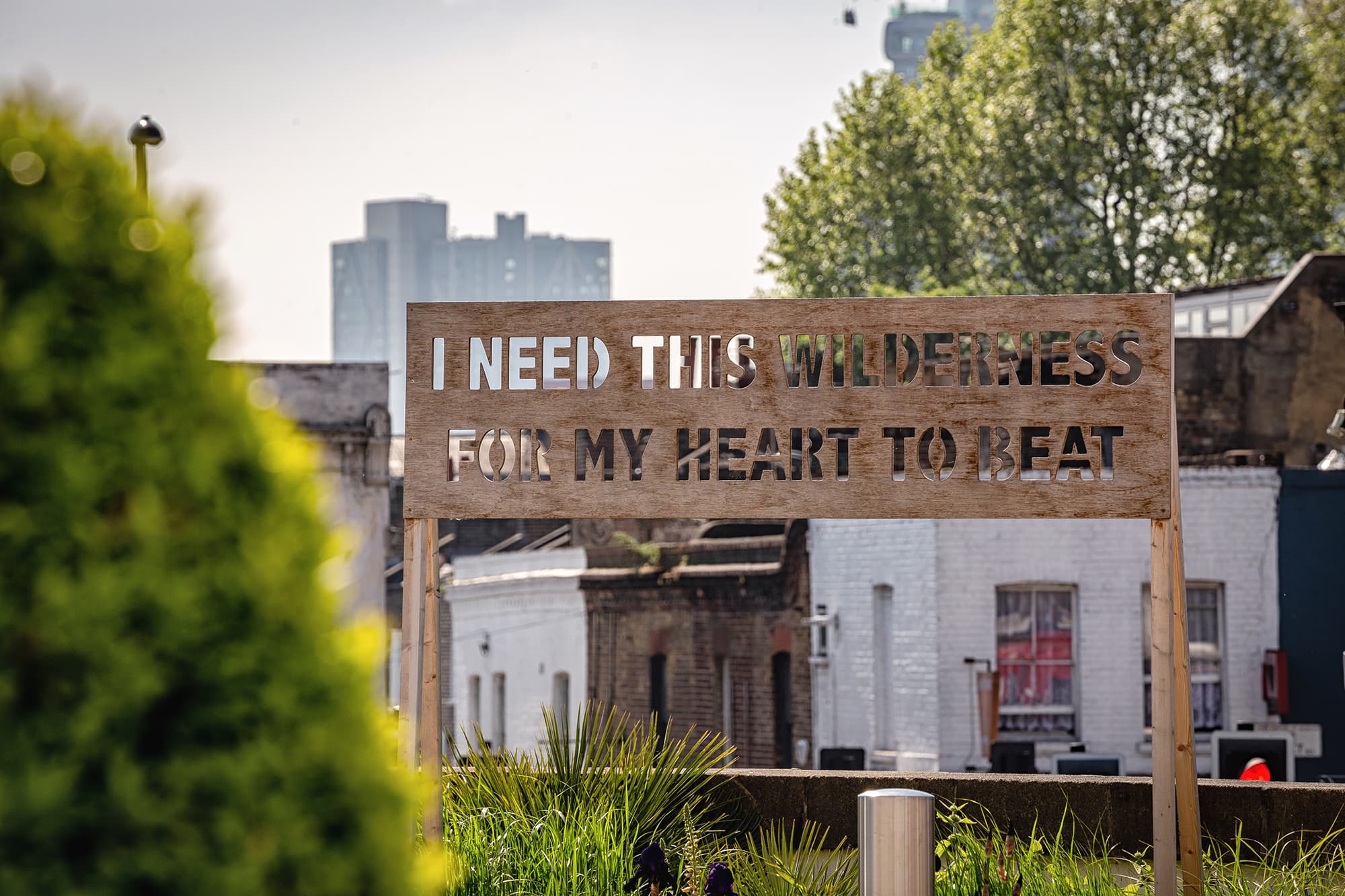 We know how much is involved in the logistics and physical kit required to make your event possible, which is why we encourage our organisers and exhibitors to utilise a logistics company, such as WES, to deliver all your deliveries in one go. This reduces the amount of travel and traffic to the area, and means you can turn up to your deliveries already on site.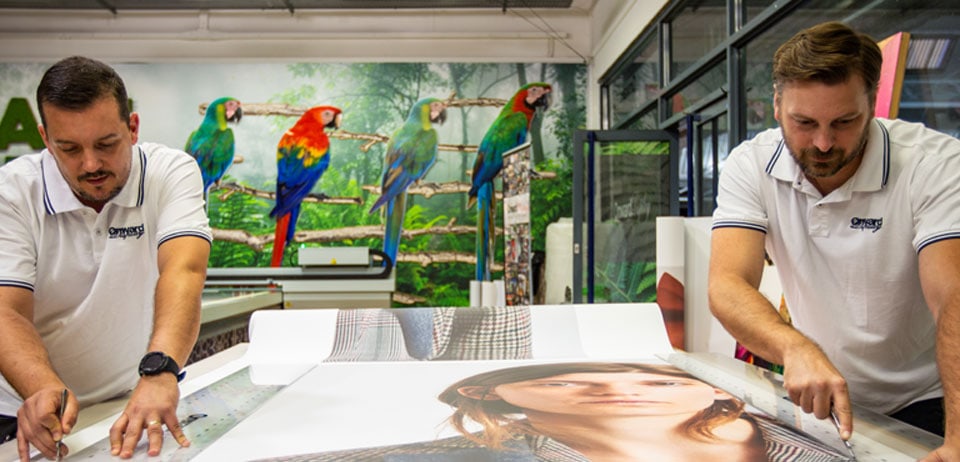 Our event-graphic providers, and BDC residents in fact, Onward Display will ensure that you have access to large-scale printing on-site, which means no delivery and extra costs are necessary – it's all done in house. Choosing onsite businesses means that organisers can benefit from meeting our in-house suppliers on single visits to the venue, which makes for a convenient and more efficient solution. From Aztec Event Services, the Good Eating Company to our Venue Services team and stand fitting teams, we're all here to help.
Our paperless ordering system for exhibitor stands will allow for the swift delivery when the event tenancy begins. Please ask your exhibitors to place orders at least two weeks in advance so we can plan quantities and staffing at the venue.
At the BDC we send zero waste to landfill, so please consider what you do bring to the venue to minimise waste as much as possible. We encourage the use of recyclable stand materials with exhibition set ups that have a long life space and can be used over and over again.
When creating and printing graphics for your event, branding this without dates or the year of the event will mean that these can go on to be used again for you next edition.
Our bins allow for the easy identification and separation for different types of waste; recyclable waste, general waste, and food or compostable waste. If you are bringing any disposable items onsite – such as cups, these should be compostable not single use. Our catering company The Good Eating Company have replaced all their catering packaging to be compostable and this goes into our food waste bins.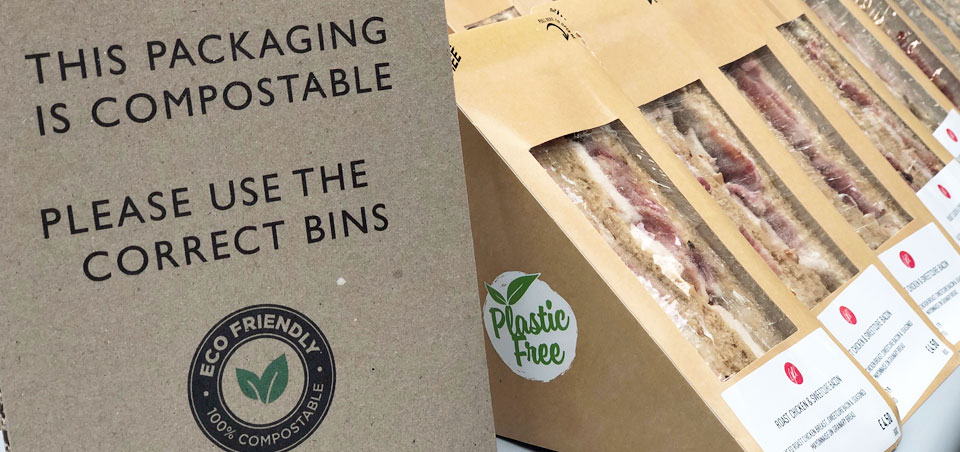 Reducing and Offsetting Visitor Footprints
There are many companies that you can use to offset the carbon emissions that come from your event. Start off by reducing their emissions first though – we're in a well-connected area of London so encourage your attendees to take public transport, or if they are driving we have a large section charging bays in our onsite car park for electric vehicles.
As a visitor of an event, you can do plenty to minimise your environmental impact, such as bringing refillable water bottles and hot drinks cups. We have chilled and filtered water stations located around the venue, ensuring our guests stay hydrated and you will be able to get a discount on hot drinks in our onsite restaurant when using your own cup.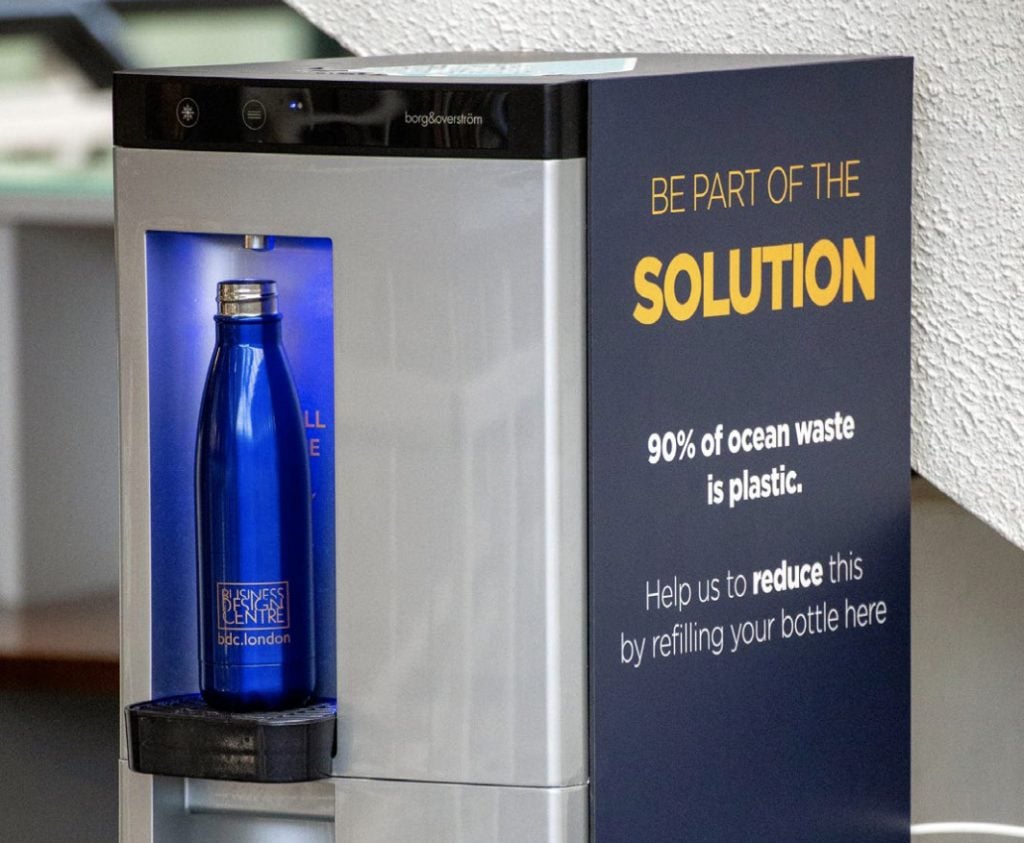 Please be mindful of what you bring to the BDC to avoid excess waste left in the building and to support our goals of reusing and recycling. For waste you do need to dispose of as previously mentioned, we have bins which separate different types of waste, so please be observant when you throw things away.
The BDC is easily accessible by tube, train or bus. However, some of our team and residents cycle to work to reduce their carbon footprint, and you could do the same. In our car park we have bike lockers to keep your bikes safe for the day whilst you enjoy your day at the venue and free showers to use onsite.
As residents of the BDC and being an integral part of our sustainability journey, we'd love for you to play a part in supporting our practices.
This can start with the basic activity of disposing of waste in the right bins – just ask a member of the team if you need to know what goes where. It's also good to know our recycling collection days are on Tuesdays and Thursdays for you however, additional collection days can also be arranged if necessary.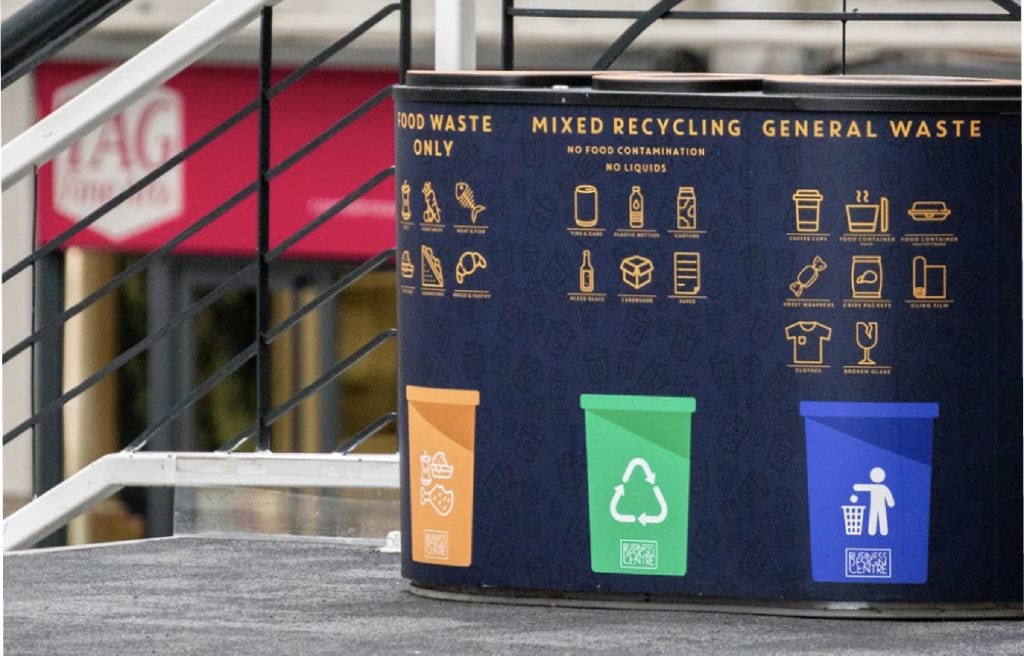 In addition to our recycling policies, when your printer cartridges run out, please be sure to hand them in at reception to then be recycled. For every cartridge they receive, our partners at Recycle4Charity will donate to The Brain Tumour Charity.

You are more than welcome to get a takeaway from the BDC's café Jack's and take it back to your office, just remember to return crockery or drop it to your nearest stairwell collection point and we'll take care of it for you!
We are once again welcoming you to bring your own hot drinks cups back to Jack' too. As you know, we support cyclists coming to the BDC. Not only do we have bike lockers to safely store your bikes, but we have shower facilities within the building to freshen up before work. We also now have many more electric vehicle charging stations on the top floor of the car park to make use of too.
Finally, it's so easy to leave lights and computer stations turned on after a long day, however this is so important to remember to flick the switch off in order to reduce wasted energy. Whether you're in an office or showroom, another way of conserving energy and saving money is by making the switch to LED lighting. If you wish to change to LED lighting, get in touch with our Property Manager carlyk@bdc.london and she'll be more than happy to help you.