Following our B Corp certification, and being home to over 100 showrooms and offices, we thought it would be a great idea to invite our tenants to a breakfast presentation. So they could learn more about our sustainability journey.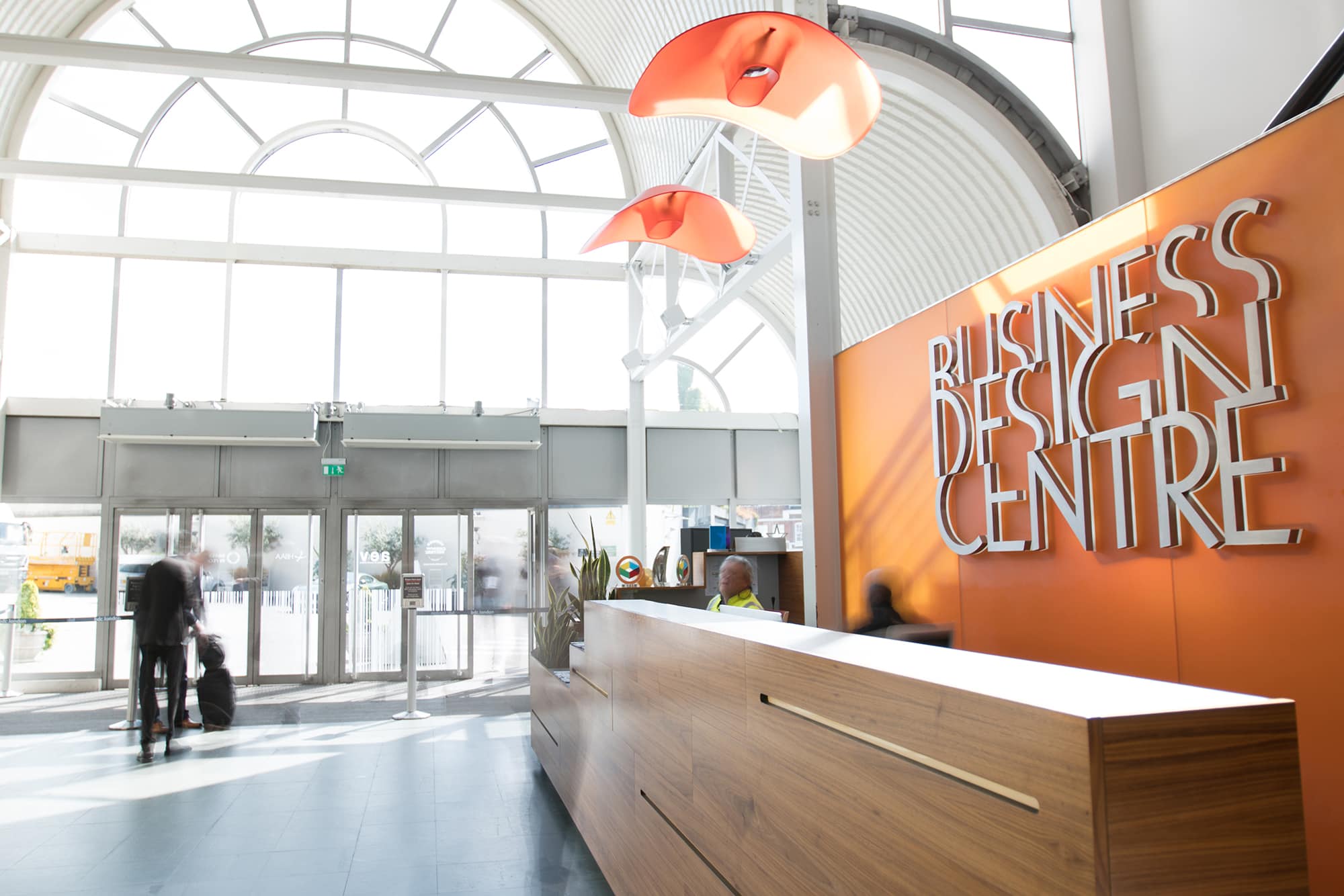 At the BDC, we are committed to being a sustainable place of business and we are continuously striving to improve our operations to help both the planet and our local community thrive where possible. Following our B Corp certification, and being home to over 100 showrooms and offices, we thought it would be a great idea to invite our tenants to a breakfast presentation.
Here tenants had the opportunity to learn more about our sustainability journey, and all about the significance of being a B Corp certified space. So, with the promise of a morning cup of coffee and a fresh pastry or two, many of our tenants came to join us in our newly renovated Executive Centre, where Marketing & Communications Director Kate was there to present and offer a warm welcome to all.
The Severity of the Climate Crisis
According to statistics from the World Economic Forum, climate change is already responsible for 40% of heat-related deaths worldwide. It's estimated that climate change will displace around 92 million people due to extreme weather, and with 70% of all human-caused emissions coming from cities, it is our responsibility to do our part for the planet and encourage our tenants to do the same. By doing as much as we can to reduce our environmental impact, we can be a part of making the world a better place for this generation and the next.
The BDC's Journey to Sustainability
For over three decades, the BDC has been on a journey to make a positive difference with local community. In 1989, we formed the Morris Charitable Trust to give back to Islington by supporting grassroots community groups and local charities and giving them the chance to blossom into something even more significant.
We established our first 'green team' in 2008 to help move us towards a more environmentally sustainable future, and we are proud that for over thirteen years we have been certified as a carbon-neutral business. Since 2018, we've reduced our carbon emissions by a remarkable 73% as part of our overall goal to achieve net-zero carbon emissions by 2030.
B Corp Certified
Our recent B Corp certification was a huge milestone for us at the BDC. We were very excited to share with our tenants all the hard work that went into achieving the highly sought-after certification.
Becoming B Corp certified demonstrates our commitment to meeting the highest standards of social and environmental performance, transparency, and accountability, and we are all very proud of what we have accomplished.
How Our Tenants Can Help
At the BDC, we are a place of community, working alongside tenants to create a space where all can thrive. As part of the presentation, we outlined several ways that our tenants can do their bit to help us in reaching our sustainability goals. This included:
Opting for LED or low-energy lighting in office spaces and showrooms.
Cutting down on single-use or disposable items.
Removing individual waste bins to encourage recycling.
Switching off lights, appliances, air conditioning, and heating when not in use.
Promoting the use of our water refill stations and encouraging people to bring in their own refillable bottles.
Encouraging cycling to work with the use of our bike racks and on-site showers.
Our zero waste-to-landfill policy has also seen us encourage our tenants to use A Good Thing, an initiative that assists businesses in donating their unwanted items to charity.
Feedback From Our Tenants
Once the presentation was finished, we opened the floor to our tenants to get feedback and any suggestions they may have. It was incredibly encouraging to see the amount of engagement that we received.
One of the tenants in attendance was Annette Price, the Environmental Social and Governance Manager from The Good Eating Company, who thought the presentation was an excellent step in helping people at the BDC become more sustainable.
"Getting everyone together for this presentation and having an open discussion is the first step [in improving sustainability]. Engaging those who are maybe not too sure what's best and just want to help in whatever way they can is always the best start," said Annette.
The Good Eating Company are the culinary geniuses behind our catering here at the BDC, serving up a sustainable selection of delicious meals at Jack's, our on-site café and for our many corporate events. 
Annette says that when it comes to sustainability, identifying the quick wins and making sense of where your greatest impact lies is key.
Following the presentation, Marketing & Communications Director Kate Vandenburg was on hand to answer tenants' questions and had this to say:
"We're pleased to welcome both events and our resident businesses to join us on our journey to improving our impact on the environment. It was great to see so many of our tenants join us for the breakfast update hearing more about our B Corp certification and our plans to reach net-zero. This has always, and will continue to be, a journey requiring collaboration from all stakeholders, so for us to be joined by even more aligned organisations is a great next step in making meaningful change for better business."

If you are looking for a new office space or showroom for your business and want to be part of a sustainable workplace and thriving business community, then get in touch.