In this edition we talk to Georgina Clark from SilentGliss, a British manufacturer of high end, top quality window dressings and room dividing systems.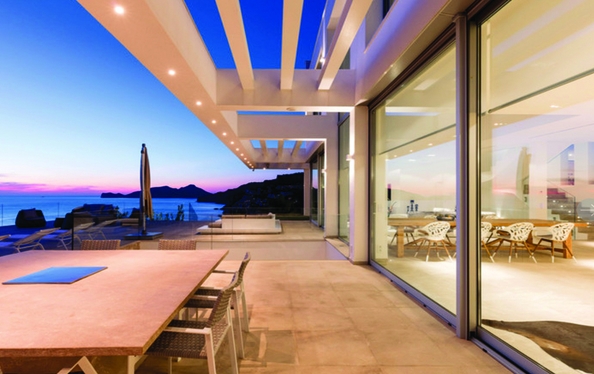 At the heart of the Business Design Centre community are our tenants. Since 1986 thousands of businesses from a wide range of sectors have made the BDC their home. Working from beautiful offices that look out onto our iconic mezzanine, they are the people that make the BDC such a special place. To give you an insight into who our tenants are and what life is like running a business from the BDC, we sat down for a chat with a few of them.
In this edition we talk to Georgina Clark from SilentGliss, a British manufacturer of high end, top quality window dressings and room dividing systems. They offer an expert service and advice across the spectrum of design, from the architect, developer and the client.
How long have you been at the BDC?
I started working at the BDC before it was officially opened in August 1986, so coming up to 34 years!
I am usually on my own but some of my colleagues use our showroom for meetings, events, etc.
Do you have an office or a showroom?
We have almost a triple showroom space on the gallery level so lovely and big and helps us with a fabulous display area for our products.
What is it like to work at the BDC?
It was always a desire to work in this building as I am from Islington so am a local girl. I tried to convince my boss to move from Kensington but ended up being headhunted anyway. I used to work in Suite 102 for a British carpet company and it was party time in the late 80's so we had lots of fun and it was great to walk from home. I moved to Silent Gliss in 1995. Islington is such a lively area and the BDC helped the area grow. There is a real community here even though we are in central London. My parents and sisters still live locally so I can meet them for lunch occasionally.
Any stand out memories from your time at the BDC or something you particularly enjoyed?
There are a lot of memories and standout moments from my many years at the BDC. I especially love hearing the cheers of the 'New Designers' graduates during their annual awards night. I really look forward to that event which has been running at the BDC for over 30 years. Watching the Kirov ballet in 1988 was certainly a standout moment. They erected a 300 seater stand on the mezzanine and I was able to see the dazzling performances from the gallery. I also once met Prince Charles and Princess Diana at the BDC. Princess Diana was so lovely. I definitely miss the nightclub 'Divas' which was above the Skinny Kitchen. I had some great nights there, straight from the office!
I have made so many friends working at the BDC and am still in touch with some even though they have left. I love meeting new people and welcoming them into the BDC family, It is a combined effort to ensure that this brilliant venue is such an enjoyable place to work.
If you want to be part of our incredible community and you're interested in finding out about the office space available at the Business Design Centre, please get in touch on 020 7288 6011 or email terrys@bdc.london.