Stone Design London is a small family-run business run by husband and wife team Omer Karadas and Alex Elgar. They supply and install natural stone within high-end residential projects.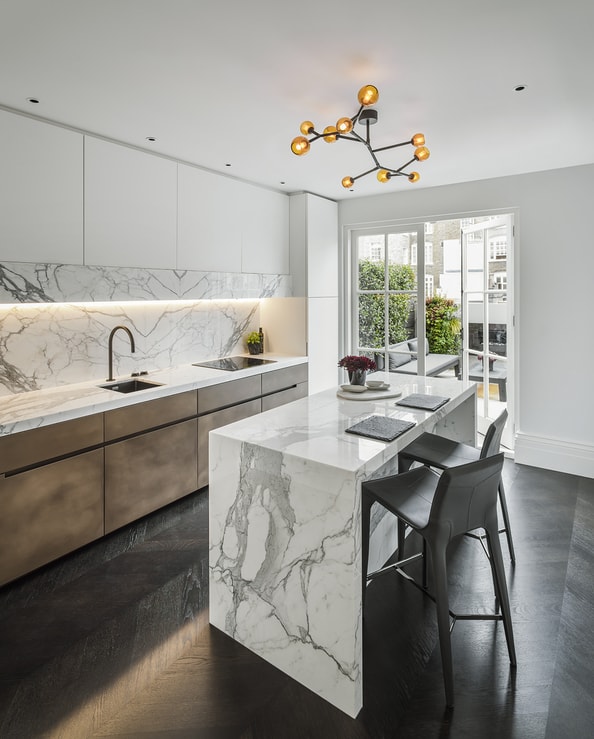 Omer set up the business in 2011 with the aim of being the go-to-person for architects, main contractors, interior designers and/or private customers in any given project. He chose to focus on the London area, where natural stone has been specified. Omer has almost 20 years' industry experience in the UK and overseas and is well-known in the sector for his knowledge and expertise.
What they do
Stone Design London can project manage, supply, template, manufacture and install all types of natural stone. This includes marble, granite, travertine, onyx and limestone for your bathroom, kitchen, swimming pool, yacht, aviation or any other area where natural stone is required.
Omer and Alex have always been fascinated by natural stone, and in 2019, this passion turned into an exciting new venture. With her keen eye for design and a particular interest in semi-precious stone, Alex expanded the business to include furniture and accessories made from natural stone. This includes exquisite and one-off items made from semi-precious stone.
"Dealing with Stone Design London is a total pleasure, not only are the team enormously knowledgeable and skilled, but Οmer goes out of his way to ensure an impeccable service for both client and designer."

Samantha Todhunter, Samantha Todhunter Design
Products and services
Stone Design London offers a range of products, all crafted using beautiful, natural stone.
These include:
Furniture:
Basins and Bowls
Table lamps
Side tables
Coffee tables
Console tables
Dining tables
Accessories:
Jewellery boxes
Photo frames
Ornaments
Clients and collaborations
Stone Design London has collaborated with some of the most renowned design houses and workshops in Europe. They are always keen to work with exciting and innovative brands whose pieces showcase their values of beautiful design and master craftsmanship.
The team can also make bespoke furniture pieces to order.
Stone Design London is based in the Business Design Centre in Islington, London. Situated at Unit number 101A, they have a selection of items for sale. View some of their work in their website Portfolio.
You can arrange a Covid-safe visit to their showroom by calling 020 7704 6444 or emailing them at enquiries@stonedesignlondon.com.