Now that we're well past Dry January, we thought it would be a good idea to give you a run down of the cosiest pubs in Islington (in […]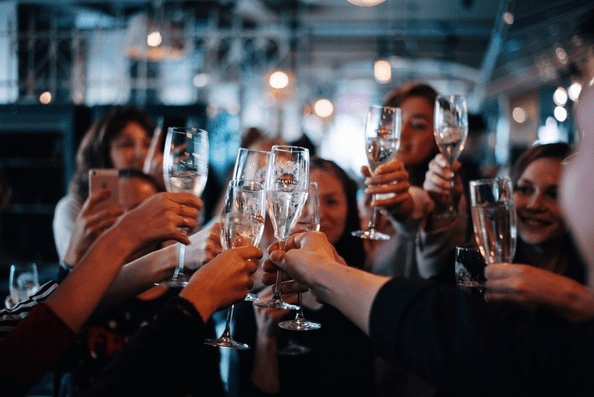 Now that we're well past Dry January, we thought it would be a good idea to give you a run down of the cosiest pubs in Islington (in our opinion) to help see you through the remaining chilly evenings throughout winter.
From ambient lighting and homemade pizza, to coal fires and a rich history, craft ales and… more homemade pizza (looking for a valentines day idea? Go on a pizza tour of Angel). Without further ado, the cosiest pubs of Islington:
The Three Johns:
Self-described as a "modern British pub", the Three Johns has an almost industrial feel, with large windows, plenty of exposed brickwork, and a warm and welcoming atmosphere. Their pizza menu is packed full of treats – we'd especially recommend the Zi'Franco, a delicious, spicy combination of n'duja sausage, mozzarella, gorgonzola and friariellii on a perfectly chewy dough – it'll leave you feeling warm for days.
The Three Johns also has an extensive drinks menu featuring a selection of different wines, cocktails, craft beers and ciders. If you're nerdy about your drinks, any of the bartenders will be only too happy to talk you through their selection.
The Angelic:
Originally opened as the George IV in 1824, The Angelic was renamed after the film The Angelic Conversation. The director, Derek Jarman, lived opposite the pub in the 1960s. With huge windows and high ceilings (and a wishing well by the ladies toilets), The Angelic is within walking distance from Kings Cross, and right behind the BDC. Perfect for post-work drinks, date nights, and everything in between.
The Angelic also has a number of private rooms if you're looking to host an event. They can provide for corporate events, christmas parties, birthdays, or even wedding receptions. If you're in need of somewhere to watch the upcoming match, check their fixtures page, and head on down early to get yourself a seat – it gets busy!
The Regent:
Tucked away on the corner of Richmond Avenue and Liverpool Road, The Regent is home to several quintessential cosy pub sofas – comfortably worn, cracked leather, perfect to sink into while you escape the chill of London in February. For any of our residents, it's also only a seven minute walk from the BDC.
And while you're there (no doubt nursing one of their wide selection of drinks), you might as well take a look at their food menu, which features delights such as handmade pork and beef meatballs with linguine, mushroom and taleggio arancini, and (not to be outdone by The Three Johns), a selection of pizzas, including a particularly mouth-watering combination of pancetta, tenderstem broccoli, mozzarella and garlic oil, all on a white base.
The Camden Head:
The Camden Head, located slap bang at the start of the Camden Passage, is yet another of the pubs in Islington with a colourful history – it was once rumoured to be haunted! Hopefully safe from paranormal activity (for now) The Camden Head offers 'British Staples', such as beer battered fish and chips and sausage and mash (accompanied by "seriously meaty gravy", according to their website).
With its original woodwork, interiors, and fireplaces still intact, there could be no cosier place to spend a winter evening in London. In summer, the Camden Head also offers a karaoke night from Tuesdays to Fridays. Hopefully just the thought of it will keep you nice and warm until August…
The Kings Head:
Take a walk down Upper Street and find yourself at The Kings Head – while it's not quite as historical as some of the other pubs on this list (it was founded in 1970), it does have a pretty hefty claim to fame, as the first theatre pub in London since Shakespearean times. Their theatre team prides themselves on providing a "unique" experience.
Their menu holds its own as well, with all the usual offerings, including the ultimate winter warmer – a Dark 'n' Stormy. If you're not a fan of rum, they've also got martini's, a cosmopolitan, a few variations of a negroni… the list goes on.
Now that you're all clued in on some of the best pubs in Islington (and some of the cosiest places to wait out the rest of winter), you just need to decide which one to go to first!

If you've got any non-pub related enquiries about the BDC, please get in touch with us. We'll be happy to help.