Fresh floral celebrations coming to the BDC...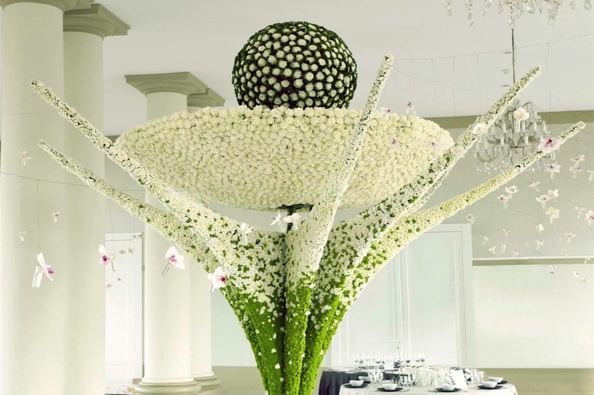 From the 8th to 10th August we will be welcoming world-class renowned designers from Hungary, Germany, Holland, and Greece alongside our home-grown talent and overseas members from Canada, India, Pakistan, America, Japan, France to name just a few, all in aid for the Floral Art and Design Show.
We do not want to spoil the show and uncover every detail because we want you to join us and be part of an unforgettable experience. However, what we can tell you is that the Floral Art & Design Show is a stunning trade show, which provides attendees with the opportunity to explore the comprehensive range of exhibits including flowers, art, crafts, workshops, international demonstrations and much more.
We are opening our doors for The Floral Art and Design Show from 09.00 on the 8th August 2019, with the late-night preview opening on the 7th from 19.45 where guests will receive an exclusive first look of the show. Visitors from all over the country and around the world will come together to celebrate 60 years of the National Association of Flower Arrangement Societies.
There will be thousands of blooms being presented in a way that can do nothing but excite your senses, from fragrance to imagination. The celebrations are also taking to the streets of Islington, with floral creations along the streets and in Camden Passage for visitors to enjoy.
London this year has been chosen to bring these talents together, staging a remarkable and visual design-filled experience. Derek Armstrong the organiser of the show comments on why he wanted to bring this event to the Business Design Centre (BDC) in the big city;
"I am so excited to have been invited to design this celebration The BDC is an amazing venue with huge character also the agricultural background makes it an ideal home to stage this event it would be amazing to make it an annual floral show that can build on the public participation in the community."
Don't forget to head online to purchase your tickets for the show and guarantee your entry. We also invite you all to share your experience with us through our Instagram and Twitterpage!
Posted by Asja