Reading about the history of Islington borough is hardly War and Peace - it's only existed for 40 years! The area of Islington on the other hand, well, you'll need to get comfortable for that lengthy chapter of history.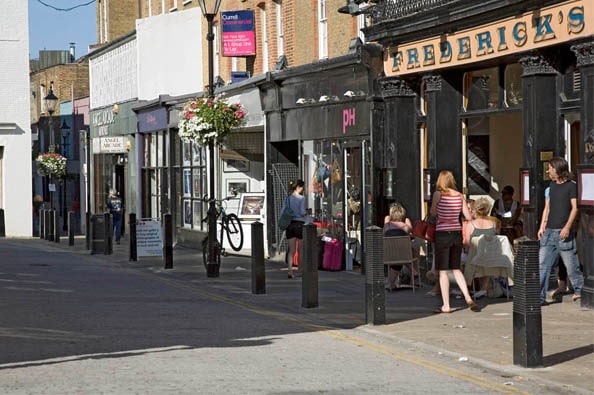 Reading about the history of Islington borough is hardly War and Peace – it's only existed for 40 years! The area of Islington on the other hand well you'll need to get comfortable for that lengthy chapter of history.
To give you some context there's a reference to Islington in the Domesday Book from the 11th century. The Domesday Book was a great land survey from 1086 commissioned by William the Conqueror. So Islington is to put it mildly quite old.
A tumultuous timeline
Surprisingly many of the original buildings and landmarks have remained steadfast throughout the history of Islington. As a hub of agricultural society Islington has always been well known for its famous Smithfield cattle market and events. Back in the 1800s the Business Design Centre building was known as the Royal Agricultural Hall and was used for you guessed it hosting agricultural shows!
The land had previously been occupied by pasture and cattle sheds and was known as Dixon's Lairs. Its location set across three acres was deemed ideal for driving animals to and from the Smithfield Livestock market nearby. The Business Design Centre as it's known today sees around 900000 visitors each year attending exhibitions shows and conferences.
At the turn of the century the area around the Business Design Centre was a far cry from the colourful bustling highstreet of today. The industrial revolution had brought great opportunities for transport and trade development but this had an impact on the social ecosystem of the area. Many houses became derelict or went into disrepair. Islington became something of a slum. In the second world war many buildings were destroyed such as the Mount Pleasant post office and historic parish church of St Mary in Upper Street. Highbury Corner was all but obliterated by an 'almighty explosion'.
"At lunchtime on June 27 a German "V1" – a pilotless jet aircraft 25ft in length travelling at 400mph and carrying a 1 tonne TNT warhead – dropped near the junction with Compton Terrace. It killed 26 people and injured 138." (Islington Gazette)
Keep calm and carry on
In his book 'Islington Past' historian John Richardson describes the state of Islington in the mid-twentieth century.
"Islington did slump as did many of the inner London suburbs into slum conditions. People who could afford to moved out of central Islington to better-class suburbs or well out of town altogether leaving the old houses to short-let tenancies. Even by 1967 nearly 60% of Islington's housing stock was in multi-occupation – the highest figure in London – with many of the houses having outside WCs but no baths."
He then goes on to describe Islington at the turn of the 21st century. The picture he paints of the area at this time is certainly more in line with what we see today.
"Run down establishments have given way to smart restaurants galleries and shops whilst new shopping centres have grown up at the Angel and Nag's Head. The transformation in recent years has been rapid and sometimes fraught with controversy. It is now common for central Islington houses to be priced at £1 million. Upper Street and the High Street are thronged with restaurants bars and entertainment. So many are central Islington attractions that on mild evenings there is an air of a boulevard with people walking up and down just to take in the atmosphere. Those who remember the streets in the 1980s are amazed at the metamorphosis."
Ageless pubs
One thing that has remained consistent throughout the History of Islington is pubs! Back in the 17th Century Islington became popular for farming due to its ample water supply. With so many workers and visitors to this bustling agricultural area public houses became a necessity to service thirsty travelers in the area.
Today Islington is teeming with pubs and bars though many of the original public houses have since been converted into office space for businesses. The Kings Head Tavern has been in its current location since 1543. It's now a theatre rather than a pub but it still exudes an abundance of olde world charm.
The Business Design Centre is proud to be a part of the history of Islington and is located on Upper Street in Angel. We host hundreds of events each year and provide affordable and flexible office space in Islington. Our modern state of the art facilities are a far cry from the farming tools of the 1800s. But the original charm and character of this historical building remains in place.
Get in touch to find out about upcoming events or office space in Islington.