Go Dharmic has been headquartered at the BDC since its inception. Over the last year they have been working tirelessly to help those affected by COVID.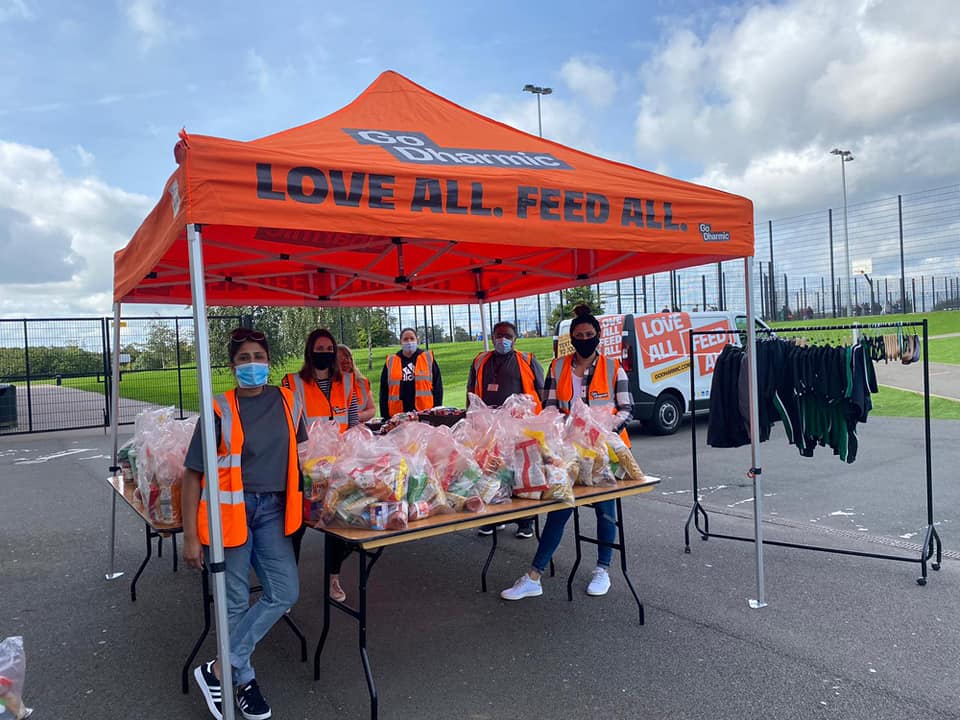 We caught up with Hemal Randerwala, founder and chair of Go Dharmic to hear more about the last 18 months for them.
Tell us a bit about your charity…
Go Dharmic is a registered volunteer charity in England & Wales, Scotland, India and the USA. We work across all these locations to help all those in need as much as we can through a variety of campaigns spanning from feeding the homeless, building schools and encouraging people to be more environmentally conscious.  The Business Design Centre is home for us.
How long have you been at the BDC and how have things developed or changed over the years?
Go Dharmic has been headquartered at the BDC since its inception.  We have received amazing support here and have been able to store supplies, have events and large quantities of soup for our homeless beneficiaries with thousands of meals distributed, The Morris Charitable Trust has been a kind donor and staff members at the BDC have been very helpful.
What has been your focus over the last year?
Over the last year we have been working flat out to help as many people as we can who have suffered as a result of COVID. We are so grateful to volunteers who have distributed around 4 million meals now to those in need. We support school families, homeless and vulnerable individuals, daily wage workers and orphans. Our volunteers also work on global disasters wherever possible, In India we were able to assist over 60,000 people with life-saving assistance with Oxygen and medical supplies. Our philosophy is simple; Love all, Feed all, Serve all.
In the UK we have had a particular focus on reaching families who are on the poverty line, we support them by providing regular food kits full of nutritious items for parents and children alike. This has meant thousands of people across our country have not had to choose between feeding their children or putting the heating on to keep them warm.
There is even a weekly Go Dharmic food distribution on Agar Street not far from the Business Design Centre where hundreds of people are fed every week.
How can people get involved with Go Dharmic?
For those in the business design centre who would like to get involved,  please come down to 119C to say hello to our friendly team otherwise we'd love for you to join our Go Dharmic App and 'say hi' If you would like to donate to go dharmic visit godharmic.com/donate
You can also join us on social media: Facebook, Instagram,  LinkedIn and Twitter.